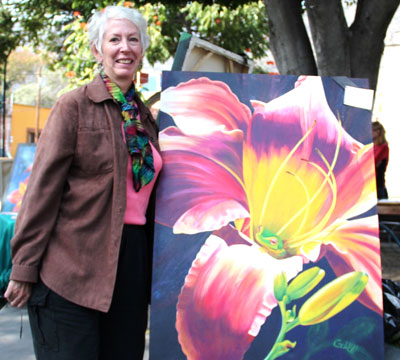 This weekend is bonanza time for art lovers with the third annual Open Studios Tour offering endless opportunities to get behind the walls for close-up encounters with 59 local artists. Organized by the Ajijic Society of the Arts (ASA), the event runs Saturday, February 8 and Sunday, February 9, 10 a.m. to 4 p.m., for self-guided visits to 18 different locations.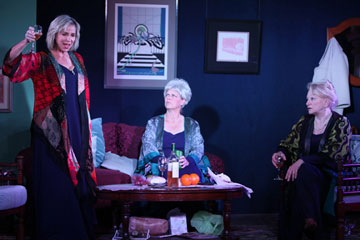 Theater-lovers are in for a special treat with My, My, How Nice Productions' presentation of Ivan Menchell's 1990 comedy, "The Cemetery Club."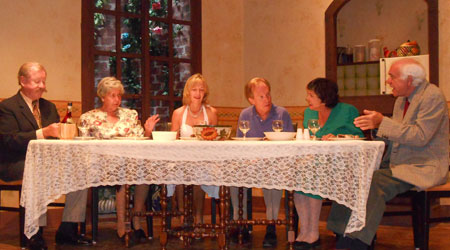 Lakeside Little Theatre's production of "Over the River and Through the Woods," written by Joe DiPietro, is a delightful jigsaw of family ties, achievements and values, many pieces of which will be all too familiar to its audiences.
If you feel like a laugh and some nostalgia on Valentine's Day, head over to El Piano Rojo to see internationally acclaimed impersonator Michael Holmes in his riotous show, The Judy Show.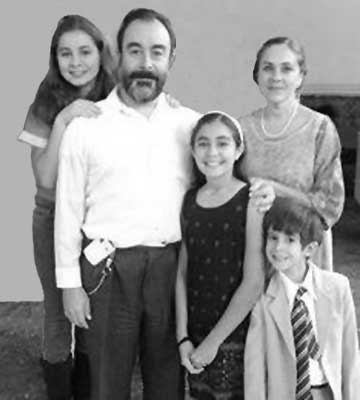 Few members of the audience at the Auditorium in Ajijic last Friday could have anticipated the treat that awaited them at The Hermosillo Family and Friends' Christmas Concert. Presented by ¡Viva La Música!, it featured operatic and Christmas music in a "Tribute to Harlan Snow," who died in 2010 aged 82.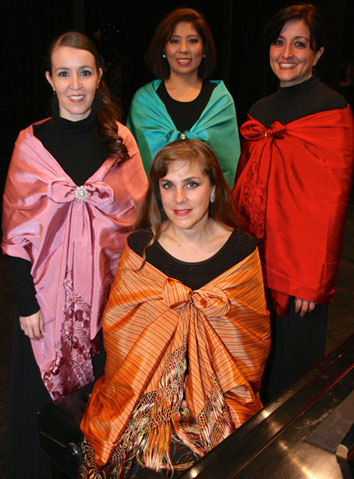 ¡Viva La Música's! presentation of The Three Sopranos at the Auditorio de la Ribera on January 23 with their selection of Songs of Latin America, was a great success.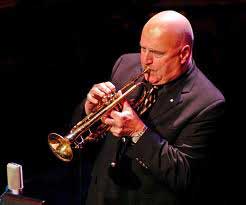 It's a rare day that lakeside audiences have the opportunity to be entertained by crack musicians such as Guido Basso, the Canadian jazz artist critics acclaim as a brilliant trumpeter and soulful genius on flugelhorn.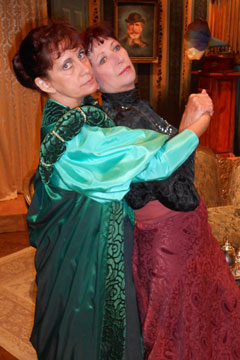 The fourth play of Lakeside Little Theatre's 49th season is Canadian Governor General's 1981 Award winner,  'Blood Relations' by Sharon Pollock. Transporting audiences back to Fall River, Massachusetts to examine the events surrounding the trial of Lizzie Borden, it raises the perpetual question — did she or didn't she?
North shore communities commemorated the outbreak of the Mexican Revolution with splashy parades held on November 18 and 20.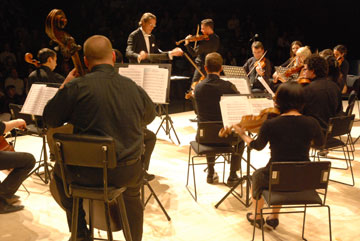 Plans are well advanced for the 11th annual Scotiabank Northern Lights Music Festival, which will take place in various Lakeside locations between February 17 and March 1.
"The Heiress," directed by Roseann Wilshere, is delighting Lakeside Little Theatre audiences and earning standing ovations each night. Written by Ruth and Augustus Goetz, the play – first staged in 1947 and subsequently made into a movie in 1949 – is based on the 1880 Henry James novel "Washington Square."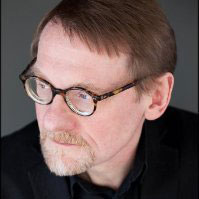 Patrons of Number Four, on Ajijic's Donato Guerra, were luxuriating this weekend,  and not just in the superb cuisine.  In the first of three consecutive weekend performances, diners were treated to the outstanding pianistic and vocal talents of award winning composer, lyricist and musical director, John Roby.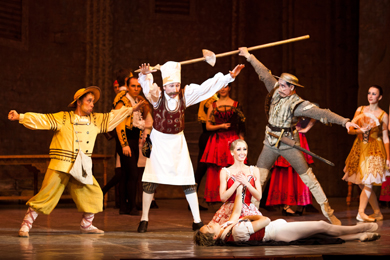 Ballet aficionados have been enjoying "Don Quixote," this year's Russian State Ballet Mari El's tour, at locations all over Mexico since September 29. The company's month-long schedule comprised 20 performances at venues including Guadalajara, Mexico City, Queretaro, Acapulco and Ajijic. Returning to Russia on October 29 it has only a short turn-around before taking "The Nutcracker" to Germany in mid-November.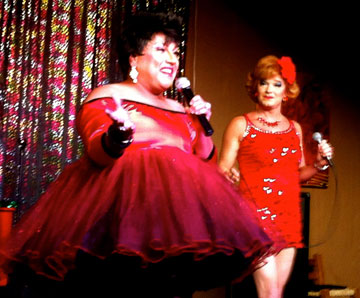 The weekend before Christmas, Ajijic's El Piano Rojo was the venue for three performances of the live female celebrity impression act starring Chi Chi Rones and Joanna – otherwise known as the Dueling Drag Divas.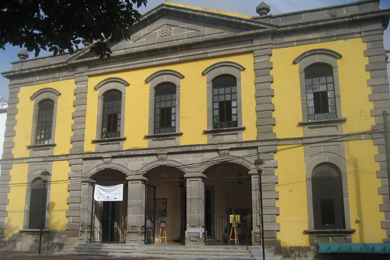 A gala concert entitled La Bella Epoca de Mexico Romantico will be staged Saturday, November 16, 7 p.m. at the stately and historic Teatro de Atequiza, located in the eponymous town that lies on the eastern boundary of Ixtlahuacan de los Membrillos.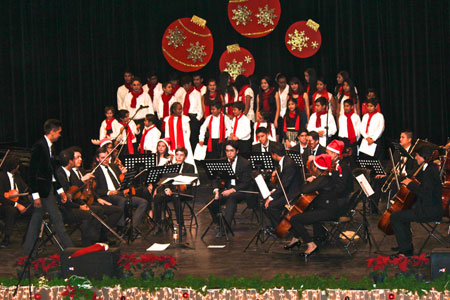 At the Ajijic Auditorio on Thursday, December 19 there was great excitement and standing room only for some, even though additional chairs were brought in. People turned out in droves for the CREM (Centro Regional de Estudios Musicales) annual "Concierto de Invierno," featuring the Orquesta Víctor Manuel Medeles and the Orquesta Infantil y Coro del CREM.
The Naked Stage concept exists around the world under various names including "Readers' Theater" and "Bare Bones Theater." Long-time Lakeside resident Jeritza McCarter founded one as an expat in Japan, which is still going. In 2009 she brought the idea to Lakeside where it has flourished and the entire community benefits as all profits go to the Red Cross.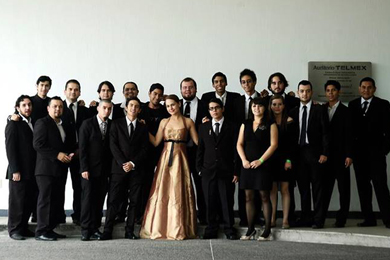 A surprisingly small audience at the Auditorio de la Ribera gathered for the concert of the Big Band Jazz GDL on December 15. It is difficult to know whether the low turn-out was due to the early (noon) start, it being a Sunday, or to the show being in competition with the many other events taking place at Lakeside over the festive season.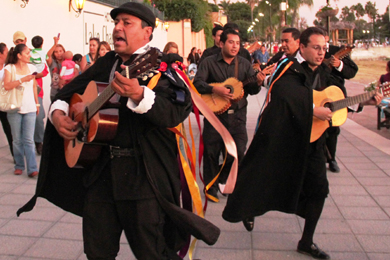 Despite a late start that prompted a last-minute change in logistics, the Estudiantina music program held at the Chapala Malecon last Saturday provided two hours of knock-out entertainment for spectators who patiently waited out the delay.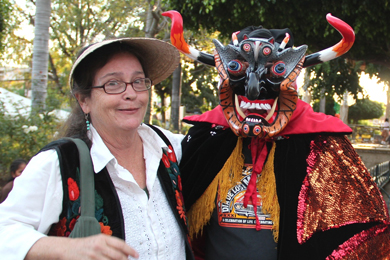 Last weekend's Purépecha Festival at the Ajijic plaza drew big crowds of eager shoppers looking for deals among the superb selection of hand-made goods while sampling the sights, sounds and flavors of life in the state of Michoacan.
Lakeside Little Theatre (LLT) members returning after the summer have been surprised and disappointed to learn that President Pat Carroll and his wife Terri returned permanently to Canada in early July. A very popular president for ten years, Carroll was an invaluable, well-respected champion of LLT both as an actor and a pro-active board member. His departure will leave a great void at the theater and the wider Ajijic community.