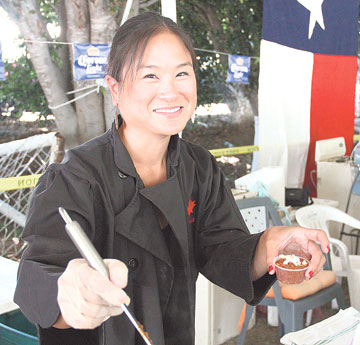 Plans for the 36th annual Mexican National Chili Cook-Off are on already on the burner and heating up fast. Lakeside's biggest, boldest community charity event will be held February 14 through 16, set once again on the grounds of the Tobolandia waterpark.
Special twists on the 2014 program include the revival of the salsa competition and running the Chili and Margarita challenges as two-day events.
Friday, February 14 will feature side-by-side Salsa and Margarita contests, with ten competitors in each area. Saturday, February 15 is open for Margarita and Chili competitions, also with 10 slots in each category. Sunday, February 16 is set aside just for chili, with 10 contestants entering the fray.
Please login or subscribe to view the complete article.