Ajijic's magnificent Easter Passion Play comes up for a 33rd encore during the last week of March, presented in episodes staged on Palm Sunday, Maundy Thursday and Good Friday.
Final planning for the 35th annual Mexican National Chili Cookoff has come to a full boil, but organizers of the giant charity event are still looking for a few candidates to complete the line-up of competitors.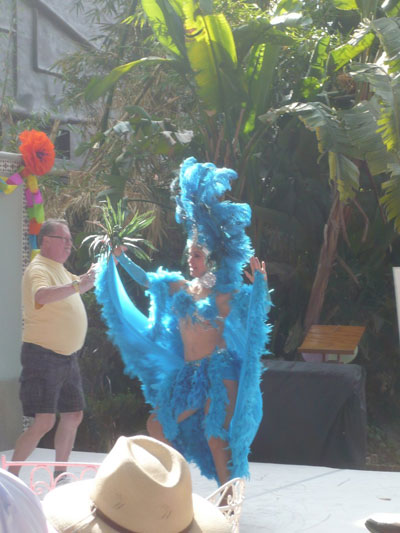 Looking to fill up the coffers of their Community Education Program, the Lake Chapala Society is repeating the Fiesta Latina that was such a hit last year.
Lakeside Presbyterian Church is staging a giant bazaar to raise money for local Lakeside charities.
Aside from all the celebrations observed nationwide, the Lake Chapala area has its own special brand of hoopla.
There's no better way to let your hair down than mixing it up with the locals during the Carnaval festivities that kick off this weekend and build up to full boogie mode February 1 through 12.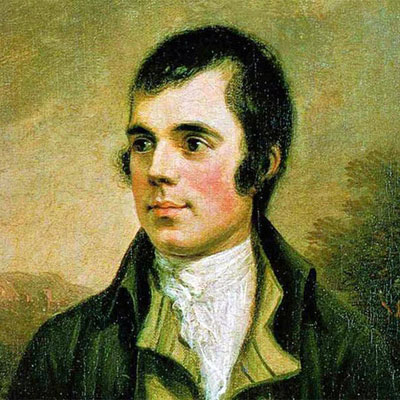 Burns Night is celebrated each January 25 all around the world to mark the birthday of Scottish poet Robert Burns. A farmer's boy with a fondness for drink and the ladies, Burns is loved for his humanity and passion for liberty and is a cultural icon in Scotland and for those of Scottish heritage. In fact, this anniversary  is more widely observed in Scotland than the official national day, St. Andrew's Day.
Lakesider Libby Townsend will soon hold her annual 'blanket drive' to benefit the traditional Tarahumara who reside on the northern rim of Mexico's Copper Canyon.
Thousands of pilgrims will begin swarming the rural village of Cajititlan de los Reyes as of December 31 to pay devotion to the town's religious patrons Gaspar, Melchior and Balthazar, better known as the Wisemen of the Orient.
The Ajijic plaza will be the setting for a full-blown Roman-style banquet booked for Saturday, February 9, 5 to 9 p.m.
Those determined to bring in 2013 with a bang, or at least a low roar, still have a few chances to get in on the fun. Some restaurants have a little reveling space left. Better get to it right away, though, New Year's Eve is not around the corner … it's right on the corner.
40 kids at the Love in Action Children's Center broke open 45 piggy banks to count the money collected in them by generous volunteers.
San Andres Catholic Church in Ajijic will offer an evening Mass (Misa de Gallo) in Spanish on Monday, December 24, 8 p.m. after the viewing of the live manger scenes arranged on the atrium of the church from 6 p.m. to 7:30 p.m.  On Tuesday, December 25 a Christmas Day Mass will be offered in English at 9 a.m.
Two years ago, folks representing education, science, child welfare and animal advocacy came together to promote principles of humane education in elementary schools in the Lakeside area.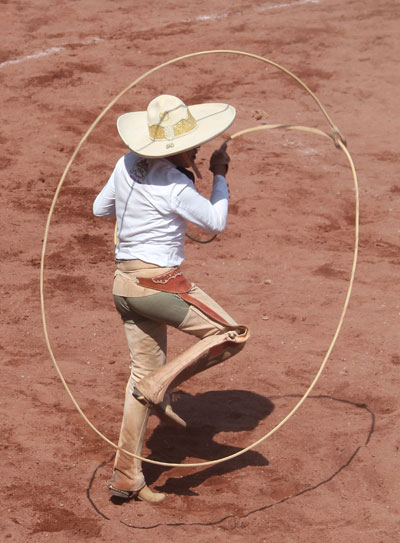 Lakesiders in the mood for a dose of authentic Mexican entertainment will want to catch the Fiesta Charra scheduled for Sunday, January 13, 1 p.m. at the Ajijic bullring, wedged between the town's east side two soccer fields opening on to Calle Revolucion.
Expats keen on soaking up local holiday customs should keep an eye out for Lakeside's traditional posada festivities through late December.
The Chapala government and local entrepreneurs Alberto Alcantar Medeles and German Lopez Garcia have revealed early details on the town's annual Mardi Gras festivities, set for February 1 through 12, 2013.
As a mission of the Little Chapel by the Lake for more than 20 years, the congregation has taken food to 25 of the poorest folks (down from 50 due to hard times) each month in the little town of San Juan Tecomatlan. The famous "blue box" (now painted white) in front of Little Chapel by the Lake is a repository for all manner of donations that are taken directly to the village and the homes in need of the items. Folks have been generous through the years, donating doors, windows and lumber torn from their homes during remodeling. In fact, seven bathrooms were built with sink, toilet and showers with hot water – an impressive accomplishment in a town where 220 homes out of the 330 homes there do not have functioning bathrooms or no bathroom at all.