Two years ago, folks representing education, science, child welfare and animal advocacy came together to promote principles of humane education in elementary schools in the Lakeside area.
Expats keen on soaking up local holiday customs should keep an eye out for Lakeside's traditional posada festivities through late December.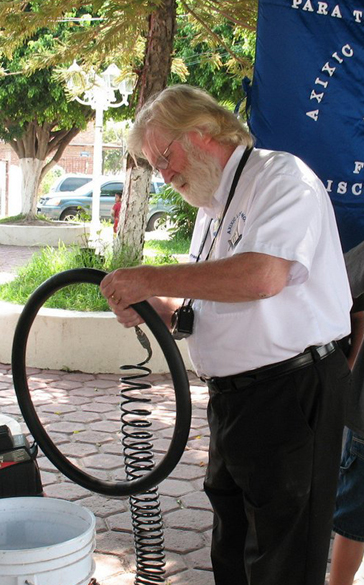 Francis Dryden (right) participates in Masonic Lodge Axixic 31's annual "Tape-A-Bike-Save-A-Life" campaign.
As a mission of the Little Chapel by the Lake for more than 20 years, the congregation has taken food to 25 of the poorest folks (down from 50 due to hard times) each month in the little town of San Juan Tecomatlan. The famous "blue box" (now painted white) in front of Little Chapel by the Lake is a repository for all manner of donations that are taken directly to the village and the homes in need of the items. Folks have been generous through the years, donating doors, windows and lumber torn from their homes during remodeling. In fact, seven bathrooms were built with sink, toilet and showers with hot water – an impressive accomplishment in a town where 220 homes out of the 330 homes there do not have functioning bathrooms or no bathroom at all.
(Left:) Present at the Remembrance Day observance of the 904 Wing of the Canadian Air Force on November 11 were (L-R) Father Dr. Leo Theriault;, chaplain of the 904 Wing; Ron Hudson, president; Sister Maria Benedicta, Sister Maria Donata and Mother Maria Renata. The observance was held on the Benedictine nuns' property.
Canadian donors to Programa Pro Niños Incapacitados del Lago will be able to receive tax receipts thanks to a three-way agreement.
Los Niños de Chapala y Ajijic (NCA), with nearly 200 deserving Lakeside kids enrolled in their scholarship program, will stage its Third Annual Fundraising Dinner and Concert on Saturday, December 1 at the Lake Chapala Society.
Apparel fashioned from high quality "manta" and linen manufactured in the nearby Lakeside town of San Luis Soyatlan will be featured at the annual Tarahumara charity Christmas party on Sunday, December 16. The Tarami company has been producing garments from the highly practical and comfortable cotton fabric for more than ten years. Besides focusing on high quality, the company is proud to have kept 25 local women employed sewing and embroidering the garments in typical colonial patterns. For those with more subtle tastes, clothing is enhanced with softer-toned delicate machine embroidery. Another point separating Tarami from the average is that the sizes in both men's and women's garments run from extra small to 4X in stock and to 7X by special order. Tarami will also be showing beautiful children's clothing.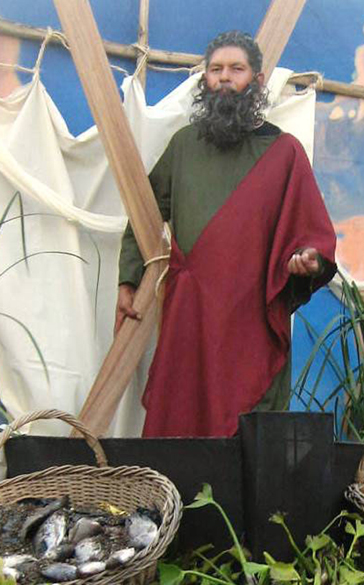 Ajijic's lively fiestas patronales honoring patron saint San Andres commence Wednesday, November 21 with a parade of religious floats that rolls out from the rear entrance of the parish church, 4:30 p.m., proceeding along Zaragoza, Aquiles Serdan and Hidalgo.
According to all who attended (and it was a full house) the recent ANIKAN charity bash held at the Lake Chapala Society to benefit the Los Niños de Chapala y Ajijic (NCA) scholarship fund took 'success' to a new level.
The first Bring On the Apocalypse Bash charity fundraiser will be held on Chapala's south shore Tuesday, November 27.
Want to generate a bit of holiday cheer for impoverished kids? Make a contribution to one of the two separate charity gift programs coming up this month.
A Canadian military attaché based in Mexico City will visit the Chapala area for the first time on Friday, November 16.
The "Heart of Ajijic" downtown merchants are staging an all out seasonal party by presenting special deals, events, food and drink over the weekend of December 7, 8 and 9 (Friday, Saturday and Sunday).
Sponsored by Open Circle, Dr. Donald Aiken will present a Power Point lecture on global warming, Sunday, November 18, 10:30 a.m. to noon, at Club Exotica located at the back of El Jardin Restaurant on the Ajijic plaza.
It's the Great-Grandad of Lakeside community charity events. The Saint Andrew's Anglican Church Regalorama opens for business on Saturday, December 1, 10 a.m. to 3 p.m.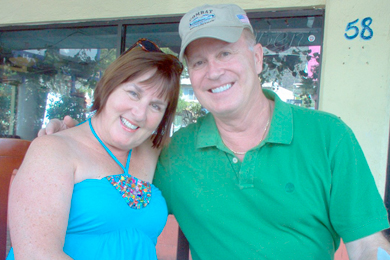 Bernice was an U.S. Army nurse stationed at Ft. Benning, Georgia. Mark was a Combat Platoon Leader, also stationed at Fr. Benning. From the beginning of their romance, Mark Scott knew he would be deployed to Vietnam. It was 1969 and Bernice, who had received orders for Japan, knew that when they separated the chances were that they would never see each other again. Instead of taking advantage of the easier stretch in an Army hospital in Japan, she asked for a change in her orders. She was told in no uncertain terms, "This is the Army. You go where you are told."
Listen up dog owners. If you need guidance in teaching your pet to respond to basic commands or engage in entertaining, consider taking advantage of the obedience and agility training seminar booked for Friday, November 30 at the Free Spirit Playpark.
Adolescents enjoyed a day of extreme delight at the grand opening of the skate park adjacent to Ajijic's Malecon promenade.