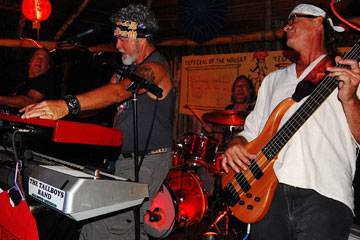 As part of a whirlwind holiday tour The Tall Boys made a one-night stop in La Manzanilla.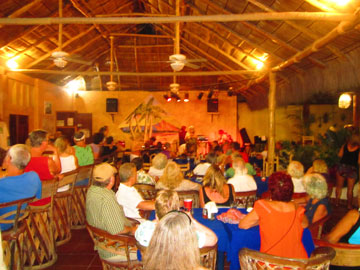 If you are planning a getaway to our coast and wondering what are some of the must-do activities, here is a list of La Manzanilla's top five in no particular order.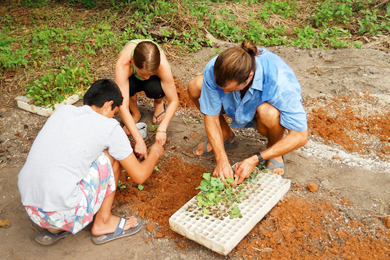 The End of the World?
I've barely come to grips with the start of this year's season, and organizers are already ramping up for La Manzanilla events and fund raisers happening next year. Granted, 2013 is less than a month away, but isn't a majorly significant event supposed to happen between now and then?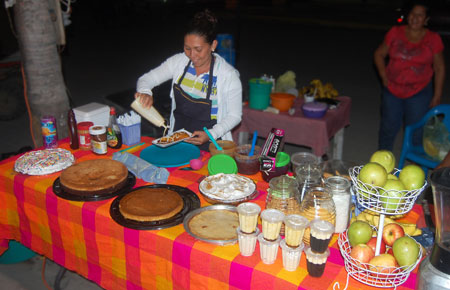 The concept of a "pop-up" restaurant – a temporary restaurant that operates out of a non-traditional location or perhaps out of a private home, on a transient schedule – is not new to those of us who live in Mexico.
Claims denied
Property owners in the Tenacatita vs. Rodenas Corporation case heard last week that their claims have been denied. More than two years after Jose Villalobos, Rodenas owner, sent armed guards into Tenacatita, displacing 800 mostly Mexican residents and seizing their property, the Mexican Appeals Court ruled that the owners of confiscated real estate lacked legal standing to present an amparo claim against the company.
Thanksgiving
The U.S. Thanksgiving celebration is a lively holiday in La Manzanilla.  If you are hankering for a traditional turkey feast make your reservations early!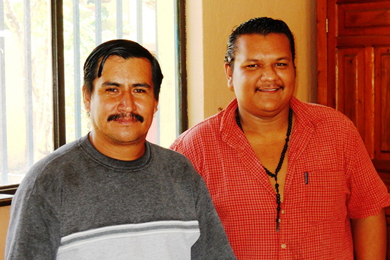 New delegate
Lifetime resident Pedro Preciado Chavez became La Manzanilla's new delegado (delegate) in the October 28 election. Everybody in town is familiar with Pedro and his friendly smile. Prior to beginning his three-year term, he served as driver and announcer for the La Manzanilla Information System truck, our primary source for news of important local events. He also worked for 22 years with this area's Civil Protection unit.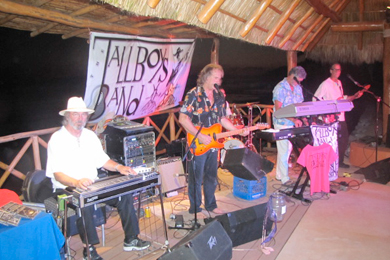 License experience
Getting a Mexican driver's license was the most fun I've had with this country's bureaucracy in the 13 years I've dealt it. My California license expired in January and, rather than try to renew on line from Mexico, I decided it was time to cut the apron strings. Securing a driver's license in the State of Jalisco proved to be not only less complicated than the CA DMV's electronic red tape, but a great deal more entertaining, as well.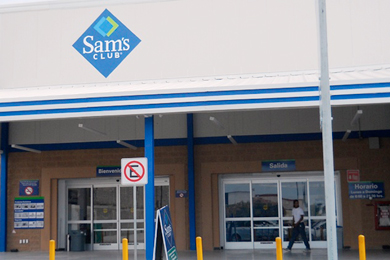 How I Spent the Summer
If Thomas Edison is correct about 'genius being one percent inspiration and 99 percent perspiration,' I was absolutely brilliant during this column's summer hiatus. Summer in La Manzanilla is like being locked in a sauna, while a sadistic Mother Nature pours water on the rocks nonstop. Daily heat indices, frequently hovering in the 110-degree range, made it easy to break a sweat doing nothing more strenuous than sitting in front of a fan. Forget about doing much else.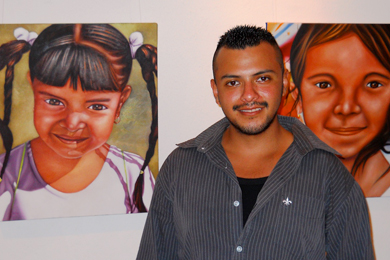 The eyes have it
Galeria La Manzanilla featured the paintings of Guillermo Gil Gonzales for its Meet the Artist Reception season finale on March 8. This is the third year the Ajijic-based artist has "closed the show," so to speak.
Banking hell
My bank has misappropriated over 6,000 of my pesos.  Regardless that they are at fault, I'm the one who has been relegated to banking hell.
Costalegre's live music capital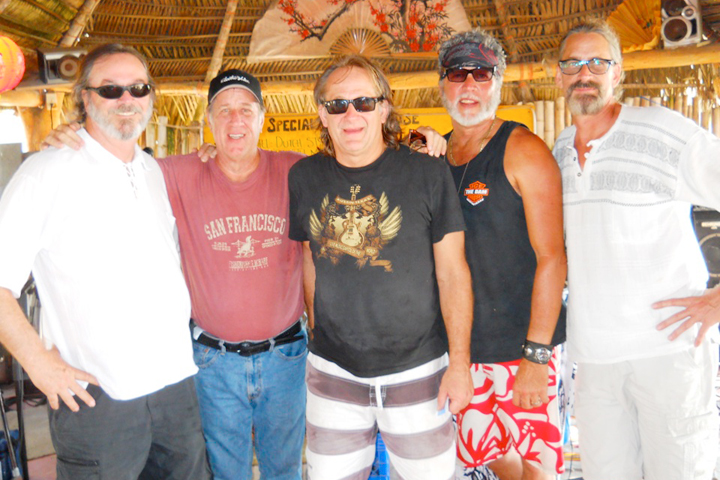 When The TallBoys Band came to La Manzanilla last Sunday afternoon, I expected them to be good. With the previous night's palapalooza performance of Scottie and Friends still ringing in my ears, though, I found it difficult to believe anyone could be appreciably better than that particular pick-up group of wandering minstrels. Scottie and each of his friends, after all, plays and sings and has a fan base on his respective home turf. Playing together, they kick ass. About three chords into The TallBoys' opening song, however, it was obvious that they were about to kick some bigger, badder rock-and-roll butt than has been kicked here in recent memory. And that they did.
Light at end of the tunnel
As this year's "Season" in La Manzanilla draws its final gasps … I'm ready to press a pillow over its face to help it along.  Enough, already! The Season started with a hurricane (Jova) and will end with Semana Santa – similar phenomena, in my opinion.  In between, hardly a day passed that something reportable wasn't going on.  Plus, day/night-trippers from Manzanillo to Arroyo Seco added more strange faces to the people I already don't know who winter here. I´ll gladly accept some cheese to go with this whine, but I didn't retire to be this busy.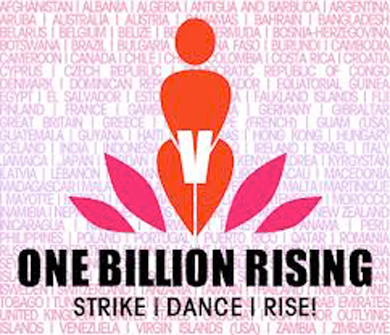 Anatomy of an event
Over 5,000 groups in 200 countries participated in the Valentine's Day One Billion Rising movement to end violence against women. La Manzanilla was one of them. As near as I can tell, we were the only location along the Costalegre to host anything organized. Ours wasn't quite the flash mob of other cities around the globe, but it was as close as La Manzanilla is likely to get. And it all coalesced within two weeks. Said co-organizer Stephanie Wunner, "This evening practically put itself together. All I did was hold on to the strings to keep them from getting tangled."  
Trash separation policies take effect in Chapala, Jocotepec and other lakeshore communities as of next Monday, March 12.
'Dixie Swim Club' a hit
Members of La Manzanilla's Bare Bones minimalist readers' theater troupe staged sold-out performances of "The Dixie Swim Club" on January 27 and 28 at Las Cabañas restaurant. The popular little-theater play, written by Jessie Jones, Nicholas Hope and Jamie Wooten, spans three decades in the lives of five Southern college swim-team members who share one weekend every August in the same cottage on North Carolina's Outer Banks.
Wind in their sails
The cravings of La Manzanilla sailing aficianados were sated last week with two lively regattas launched off our beach in Tenacatita Bay.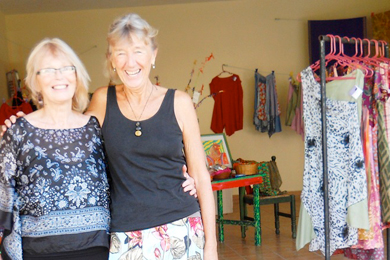 Intermission
The curtain has closed on the first act of the living theater that is La Manzanilla in Season. The scene faded to black as the Thanksgiving-to-New Year's whirlwind blew out in a blaze of beach bonfires, fireworks and unseasonable rain squalls. Now we're taking a post-holiday breather, waiting for the lights to blink and the curtain to rise again. Meanwhile, the movers and groovers who make things happen are back stage busily preparing to roll out the big-gun events and fund raisers for Act Two.
The Big Chill
A cold front from the north and a few days of rain put a chill on activities in La Manzanilla last weekend.  Baseball, soccer, and polo games were cancelled.  The flea market extravaganza in the plaza was rescheduled for this Sunday, the 19th.  Wind gusts as the front moved in toppled trees and sent unsecured roofs flying, yet our electricity never so much as flickered, a miracle unto itself.  Our usual "clear blue and 82" February temperatures plummeted to the 60s and low 70s, sending us year-'round-resident weather wimps scrambling for hoodies and long pants, much to the amusement of vacationers who still found the weather balmy and better than what they'd left behind.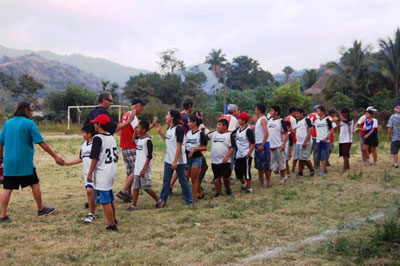 Great to be here
I was having such a good time on December 21, I'm glad nothing apocalyptic happened. Dearest friends from Southern California, who've previously visited only in May when La Manzanilla could hardly be more dead or boring, finally came down for Christmas. There's nothing like being with old friends to buff up the holiday glow of the most dedicated Bah Humbugger. They finally experienced La Manzanilla with people and traffic in the streets, restaurants and shops open, and life after dark.
Seniors Rock!
Two music events in La Manzanilla recently brought out the gray-hairs in force, and they rocked.  I love watching members of my generation dance to cover songs that were originals back in the day.  The moves may not be as elaborate, but we still have 'em.  With the right amount of tequila at these moments, I can see a crowd of sixty-somethings looking just as good as they did in the 60s.