The Pots are Simmering
The 4th Annual American Legion Charity Chili Cook-Off will fire up on Saturday, February 27, from 1 to 5 p.m. at El Rio BBQ Bar and Grill on the Cuale River in Colonia Paso Ancho.
There are 18 competitors and it's an all-you-can-eat chili feast. Entrants are sponsors, local restaurants and the public. Also included is an order of El Rio's famous smoked riblets and an agua fresca. Cost is 200 pesos per person. Regular El Rio menu items are also available. This popular event will benefit a number of local charities.
There will be live musical entertainment provided by Mikki Prost, The Five Bones, Two Guys 4 Rock and the Texas Embassy Blues Band, featuring vocalist Sean Moore.
The following will benefit from the event: The Banderas Bay Women's Shelter, Torpedos American Football and DIF New Life Home for young boys. Last year's cook-off enabled the American Legion to sponsor six boys. This year the goal is to sponsor ten boys. In addition, proceeds from the event helps fund numerous Community Relations Projects undertaken by the American Legion and the Navy League during the year.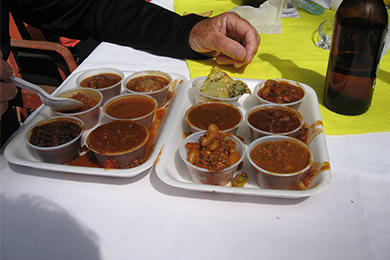 Making New Friends
The ExPats In Vallarta group is having a special dinner event at Las Adelitas Restaurant, located on Avenida Fluvial Vallarta 234, which is just west of Costco. Join the typically large group on Tuesday, February 23. The event starts promptly at 6:30 p.m.
There are two delicious dinners to choose from at 115 pesos each: 1/2 rack BBQ ribs with sweet potato fries, coleslaw and garlic bread or fresh fish of the day with steamed vegetables, rice and garlic bread.
There will be no substitutions or changes allowed for this price and it includes food tax and tip. Drinks and drink tips are extra. No tickets will be sold at the door.
To make reservations, email Sara This email address is being protected from spambots. You need JavaScript enabled to view it..">This email address is being protected from spambots. You need JavaScript enabled to view it..
Expats in Vallarta is an informal community for expats living in Puerto Vallarta, as well as a resource for people considering moving to what many people believe is the best place in the world to live.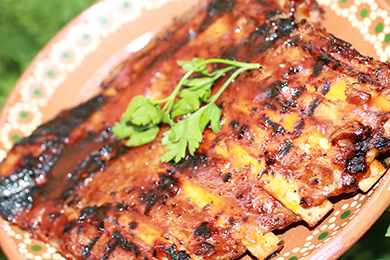 Art Walk
The weekly stroll through Puerto Vallarta's galleries, the Centro Historico Art Walk, started in October last year. This is the 20th year organizers have showcased some of Mexico's finest artists, as well as artists from other countries who have decided to make Vallarta their home. The Art Walk continues through May 25, and runs from 6 to 10 p.m. every Wednesday.
The self-guided walking tour includes nine galleries, each with cocktails and exhibitions throughout city's historic downtown area. Artists display their work in various mediums, including paintings, sculptures, pottery and folk art. Many artists will be on hand to answer any questions. For more information and a map, visit VallartaArtWalk.com.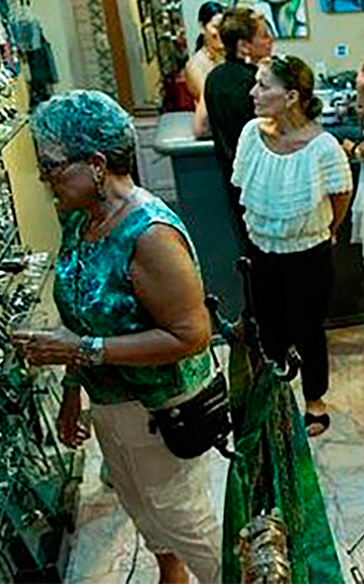 Everybody's Shufflin'
The South Side Shuffle has begun and will run every other Friday until April 1. The next one is March 4, and takes place in Puerto Vallarta's Zona Romantica on Basilio Badillo from 6 to 10 p.m. Just a few more shuffles to go this winter season.
This famous shopping street is filled with galleries, shops and boutiques that offer everything from fine art and Mexican pottery to folk art, jewelry and resort wear.
There are 14 participating businesses and while shopping you can enjoy a perfect mix of culture, cocktails, music, hanging out with old friends and making new ones.
Hablas Español?
Brush up on your Spanish with classes three days a week at the International Friendship Club, Libertad 105 in Old Town Puerto Vallarta.
The classes take place on Mondays, Tuesdays and Thursdays. The Intermediate 1 class runs from 9:15 to 10:15 a.m., the Intermediate 2 from 10:30 to 11:30 a.m. and the Advanced class from 11:45 a.m. to 12:45 p.m.
The Tourist Spanish class, an excellent choice for short term vacationers and beginners, is from 1 to 2 p.m. Single classes are 65 pesos for IFC members or 80 pesos for non members. There are packages available for a group of classes. Not only is this a great way to learn Spanish with others who are just as bad as you are, but it also serves as a way to make new friends.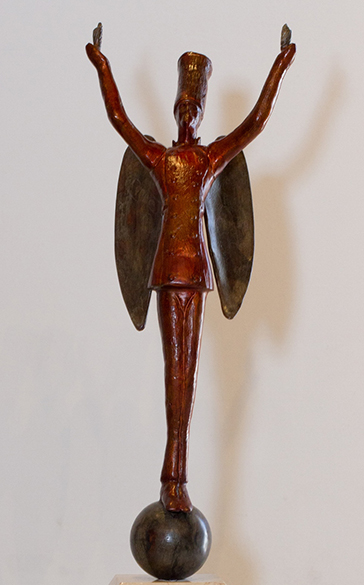 Thierry Blouet Trophy
The winners of this week's 11th Trofeo Thierry Blouet will represent Mexico at the 40th Concours International des Jeunes Chefs Rôtisseurs 2016, to be held in September in Manchester, England.
Fifteen cooks took part in competitions held at Blouet's Café des Artistes in Puerto Vallarta on February 16, and the Universidad del Valle de Mexico in Guadalajara on February 19. Competing cooks were from Puerto Vallarta, Mexico City, Cuernavaca and Los Cabos. Presiding on the jury of three was chef Gerard Dupont, honorary president of the Académie Culinaire de France.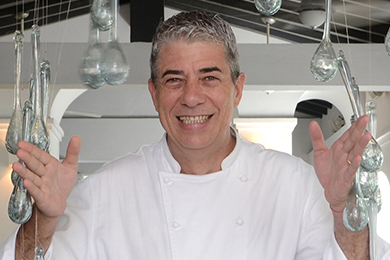 Blouet (above), a longtime Belgian resident of Vallarta, is considered one of this country's finest chefs. As well as Café des Artistes in Vallarta, he runs restaurants in Los Cabos and Punta de Mita, Nayarit.