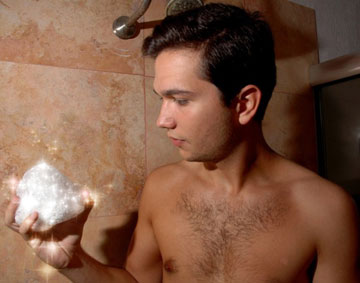 In my May 9 column, I sang the praises of "Stainless Steel Soap" as the world's cheapest deodorant.
Readers who tried to find the product at the Mercado San Juan de Diós in Guadalajara were unsuccessful, for which I apologize, but I have learned that it is available from a small chucherías (trinkets) shop on Federalismo near the corner of López Cotilla.
Here comes another strange but wonderful deodorant, which I first bumped into some 35 years ago in the form of a little crystalline rock marketed as "Thai crystal deodorant." You were supposed to wet it and rub it in your armpits, but before I could properly evaluate its merits, I dropped the rock on a hard floor and it shattered into a thousand pieces.
Several decades later I found it again on a pharmacy shelf in the United States, this time shaped and packaged in the style of an ordinary push-up deodorant stick. I found this product to work so well that I never bought another deodorant again, except for the stainless steel kind, of course.
Please login or subscribe to view the complete article.