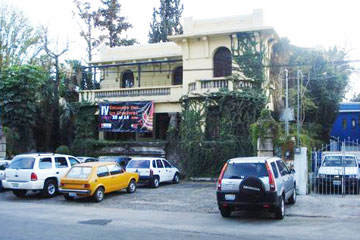 During May the Videosala at the Ex Convento del Carmen is showing some classic English-language movies from the 1940s, 50s, 60s and 70s (with a few contemporary movies thrown in for good measure).
Screenings are at 4, 6 and 8 p.m. The Ex Convento is at Av. Juarez 638 in the city center, one block from Federalismo. Cost of admission is 25 pesos.
Saturday, May 10 & Sunday, May 11:"The Duchess" – 2008 – Keira Knightley, Ralph Fiennes, Charlotte Rampling; dir. Saul Dibb.
Tuesday, May 13:"The Life and Death of Colonel Blimp" – 1943 – Roger Livesey, Anton Walbrook, Deborah Kerr; dir. Michael Powell, Emeric Pressburger.
Wednesday, May 14:"Tribute to a Bad Man" – 1956 – James Cagney, Irene Papas, Vic Morrow; dir. Robert Wise.
Please login or subscribe to view the complete article.
Sunday, May 31: "Galileo" – 1974 – Topol, Edward Fox, John Gielgud; dir. Joseph Losey.