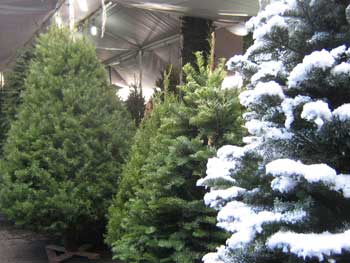 Wal-Mart and Soriana have sold Christmas trees for years now and you could generally find some baubles and tinsel to hang on their shelves, but this year they have gone crazy with the navidad decorations. Hundreds of theme items line dozens of shelves in both stores. Most of it is made in China, but what isn't nowadays.
Starting with the trees, both stores sell Noble Fir trees shipped down from Canada for prices ranging from 489 for trees four to five feet tall to 789 pesos for trees six to seven feet in height.
Noble Firs are what the locals consider "Japanese" and they supposedly don't drop their needles even when they dry out.  Douglas Spruce is a better looking specimen to my eye, but buy one at this early date and your tree might have shed the bulk of it's green before Santa and the Niño de Dios shimmy down the chimney.
Please login or subscribe to view the complete article.