Pretty much everyone has now heard of Mexican soap star Kate del Castillo, even if the circumstances of her new-found fame are almost certainly not of her choosing.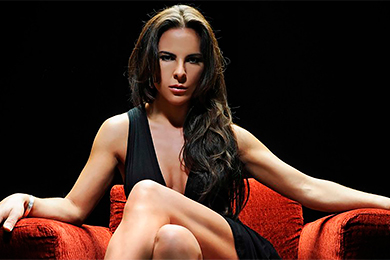 Known for her television role as a female drug lord in Telemundo's "The Queen of the South," del Castillo is currently involved a real-life telenovela, under police investigation for her friendship with Mexican drug kingpin Joaquin "El Chapo" Guzman, who was recaptured January 8 after six months on the lam.
Del Castillo reportedly set up a meeting between U.S. actor Sean Penn and Guzman in October last year in a remote region of Durango. She and Penn had apparently met with Guzman's lawyers several times prior to the meeting. Investigators have told media outlets they are examining whether any criminal act transpired during these encounters.
Another line of investigation they appear to be taking is determining whether del Castillo may have accepted money from Guzman to help launch a brand of tequila she had developed named Honor del Castillo. If so, she could faces charges of money laundering.
Del Castillo responded to the accusations on Twitter Wednesday, telling her followers that she is "looking forward to sharing my story with you." She blamed the media for "inventing" stories about her.
The actress' relationship with Guzman began in 2001 when she tweeted the fugitive drug lord, urging him to begin "trafficking with love" instead of drugs. Communication between the two continued on social media up until his arrest in February 2014, and after his audacious breakout from a maximum security prison six months later.