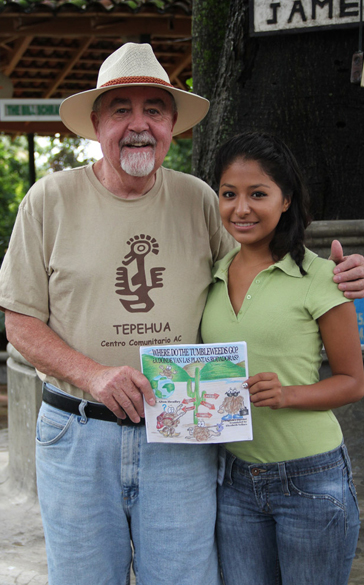 Mike Headley started dreaming up tales for kids as a young father raising his own brood of three. It wasn't until his offspring left the nest and he went into retirement that he found the time and impetus to put the stories down on paper to share with a wider audience. His recent discovery of a Chapala teenager with an innate knack for cartoon drawing finally put him on the path towards publication of his first book, titled "Where Do the Tumbleweeds Go?"
After a long career as a project manager in industrial and commercial electrical construction, Headley and his wife Kay moved from Colorado Springs to Ajijic two years ago. Since then he has enjoyed the freedom to write reams of poetry and fully develop the plots and language for a dozen children's stories that had floated in his head for many, many years.
Please login or subscribe to view the complete article.