Elias Iñiguez Mejia, the president of the Health Committee in the Jalisco Congress, is pushing for a statewide campaign to disseminate the risks posed by out-of-date medicines, as well as their correct disposal.
"Flushing medicines into the toilet or throwing them randomly into the trash can provoke contamination of the water supply, ground and air," Iñiguez said.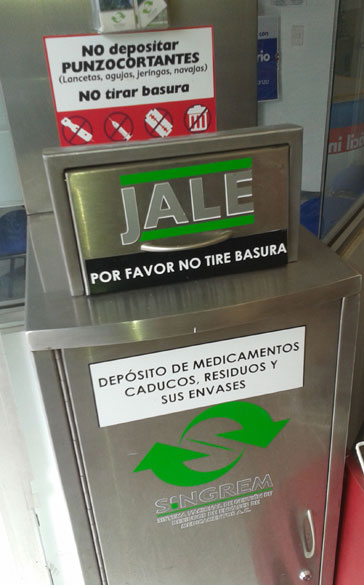 Expired meds can also be harmful if ingested by someone other than the person for whom they were prescribed, he warns.
Many people hold on to drugs for years after their use-by dates, running the risk they may be taken accidentally, especially by children or pets.
Many pharmacies in Mexico now have medicine take-back receptacles, usually near their entrances.
Íñiguez said the public should also be aware that using expired medicines can be a health hazard. According to the U.S. Food and Drug Administration (FDA), expired medical products "can be less effective or risky due to a change in chemical composition or decrease in potency." (It also notes that improper storage – such as a humid bathroom cabinet – can also contribute to decreased effectiveness in medicines that have not reached their posted expiration date.)
The FDA website also issues guidelines for throwing medicine away in the household trash by placing it in a bag or container and mixing with coffee grounds or kitty litter.