The alternative tourism magazine "Jalisco al Natural" is seeking the public's suggestions for the seven architectural wonders (siete maravillas arquitectónicas) of Jalisco.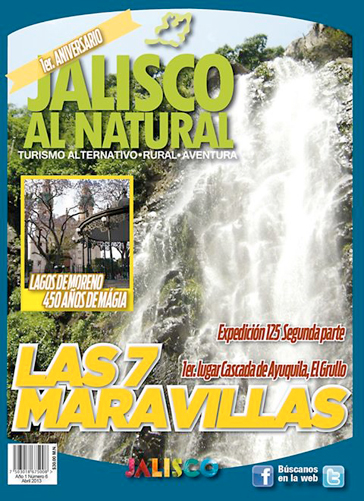 To be considered  the buildings or works must be at least 100 years old.  The cutoff date for the survey is June 15 and all seven winners will be featured in the next edition of the magazine. To submit your suggestions go to Jalisco al Natural's Facebook page.  
In its current 44-page edition, the magazine publishes the results of a recent social media survey to find out the seven natural wonders of Jalisco.
In first place with 620 votes was the Salto de Ayuquila, a spectacular  waterfall in the municipality of El Grullo. Subsequent places went to 2) Sierra de Quila, Tecotlan; 3) Cañon de la Laja, El Grullo; 4) Sierra de Manatlan, Autlan; 5) Las Piedrotas, Tapalpa; 6) Cascada de Comala, Chiquilistlan and 7) Cerro Chiquihuitle, Colotitlan.
The current edition features photos and articles (in Spanish) on all the above seven sites, as well as information on equestrian tourism, the 450th birthday of Lagos de Moreno and mountain cycling routes.
To view the entire Spanish-language magazine online click here.