Here's a unique experience for well-to-do tequila lovers.
For a mere US$500,000, enthusiasts of Mexico's fiery liquor can be flown to Jalisco's agave country in a private jet, enjoy two night's luxury accommodation, attend a private tasting with an acclaimed New York chef, dine in style at the home of a master distiller, take home customized bottles of tequila and get the chance to start their personal batch of tequila to be aged over two years. Oh, and the deal also includes a private butler.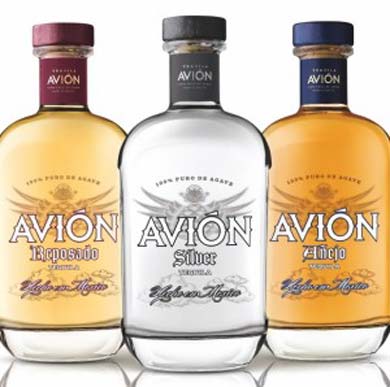 The package is promoted by Tequila Avion, an award-winning premium brand sold mostly in the United States. The tequila is marketed in several presentations: Silver, Reposado (aged six months), Anejo (aged two years), Espresso Liqueur (with Italian espresso), and Reserva 44 (aged 43 months in oak whiskey barrels with an additional month in petite oak barrels).
Tequila Avion was heavily featured in the seventh season of the HBO series "Entourage."