Alejandro Gonzalez Iñárritu, the 52-year-old Mexican filmmaker who won an Oscar in 2014 for directing the sci-fi epic "Gravity," has taken an eloquent jab at business mogul Donald Trump, who is running for president of the United States.
Without mentioning the Republican Party candidate by name, Gonzalez made his comments after being honored at the recent Art+Film gala of the Los Angeles County Museum of Art.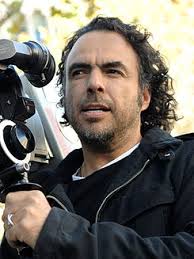 Gonzalez said it was regrettable that he had to address this "uncomfortable subject" at the gala, but it was inevitable given the "constant and relentless xenophobic comments that have been expressed recently against my fellow Mexicans."
He referred to "sentiments that have been widely spread by the media without shame, embraced and cheered by leaders and communities around the United States. The foundation of all this is so outrageous that it can easily be minimized as an Saturday Night Live sketch, a mere entertainment, a joke."
He continued: "But the words that have been expressed are not a joke. Words have real power; and similar words in the past have both created and triggered enormous suffering for millions of humans beings, especially throughout the last century.
"If we continue to allow these words to water seeds of hate, and spread inferior thoughts and unwholesome emotions around the world to every human being, not only will millions of Mexicans and Latin American immigrants be in danger, but immigrants around the world now suffering, will share the same dangerous fate.
"There is no human being who, as a result of desiring to build a better life, should be named or declared illegal, and be dispossessed or considered disposable."
Gonzalez said these immigrants should be referred to as "undocumented dreamers, as were most of the people who founded this country. By naming them that, we can instead start a real and human conversation for a solution, with the most precious, forgotten, and distinguished emotion a human being can have: Compassion."