U.S. Secretary of State John Kerry says delays to the confirmation of Roberta Jacobson as the new U.S. ambassador to Mexico are an "insult" to this country.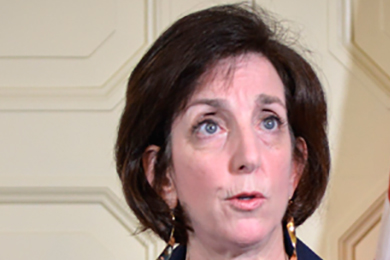 A handful of U.S. senators, including presidential candidates Ted Cruz and Marco Rubio, are blocking the nomination, partly due to concerns over the role Jacobson played in advancing the Obama administration's renewed relations with Cuba, when she served as assistant secretary of State for Western Hemisphere affairs.
Conservative commentators suggest that she may have overstepped, or at least stretched the law, by turning a blind eye to the island nation's deteriorating human rights landscape. In addition, in recent months Jacobson has also been criticized by various Latin American governments, including Ecuador and Venezuela, for policies she promoted in their countries.
Kerry this week urged the Senate to hurry up and approve the nomination, which Obama submitted in June 2015. "We are hurting ourselves, and frankly making ourselves look foolish," he said during an audience with the Foreign Relations Committee. "(Mexico) is asking us if we are punishing them for something."