Longtime Lakeside resident Alice Emilie Erbach died in her Ajijic home on August 11 at the age of 82.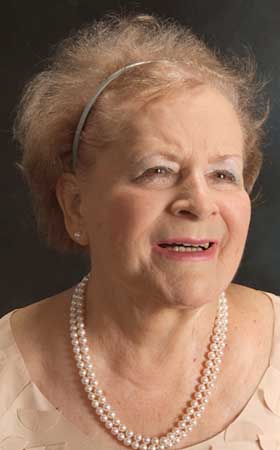 Born January 5, 1929 in Coraopolis, Pennsylvania, Erbach grew up in New York City and worked for Publishers' Clearing House as well as the Dimes Savings Bank.
She retired to Ajijic in 1997 to be near her brother, the late Jerry Egle. Erbach was a member of the Lake Chapala Society and was an active volunteer with the Cruz Roja (Red Cross) Chapala Delegacion.
Erbach married her husband, the late Henry A. Erbach, in 1952. She was a loving wife, mother and grandmother.
She is survived by her three children: Robert Erbach, Nancy Erbach-Manankil and Edward Erbach. She had five grandchildren: Alexa, Hunter, Adlon, Andrew and Alex.
A memorial mass was offered for her at Chapala's Church of San Francisco de Asis.
Alice's family and friends say they remember her for her incredible cooking talent and unforgettable laugh.