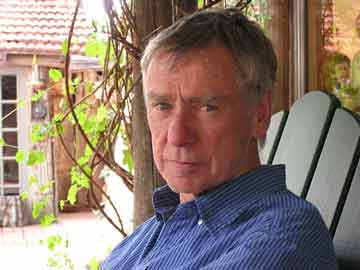 John Jaquish died May 12, in Ajijic, two weeks after emergency abdominal surgery. He was 77.
Jaquish was born in 1937, in Detroit, Michigan, and grew up in nearby Grosse Pointe. At an early age he became interested in art and design, being exposed to both at the design and print shop owned by his father and uncle. Many of the early automotive brochures were designed and printed in the shop. He loved to draw and never outgrew his love for the wildly expanding world of cars in Detroit.
While in high school Jaquish earned a Ford Motor Company Scholarship to attend the Art Center College of Design in Los Angeles, California. He graduated with a degree in Automotive Design in 1959. He worked for General Motors and Chrysler in their styling departments.
In the mid-1960s Jaquish moved to New York City, where he had a long career as an art director at a number of advertising agencies specializing in three dimensional display design.
Retirement in 1993 made possible a move to Santa Fe, New Mexico, with his second wife Joan. There they enjoyed a rich cultural and outdoor life filled with new friends and the pursuit of painting.
In 2009 a stroke started Jaquish's slow decline into vascular dementia. A year later they decided to move to Lakeside, where they had been snowbirds for a number of years. Jaquish was able to remain physically active, loving to go on walks exploring the beauty and culture of Mexico, meeting many friends along the way.
Jaquish is survived by his wife, Joan; son, Seth, of San Francisco, California; daughter Vanessa, (David), and granddaughters Olivia and Miranda, of Plymouth, Minnesota.