Earle Dean Johnson Jr.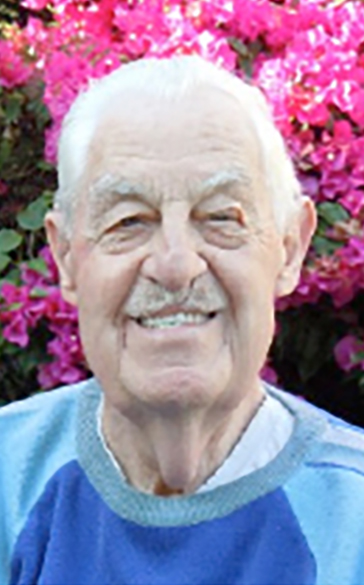 Earle D. Johnson Jr. died peacefully in the company of some of his dearest friends on the patio of El Mision in West Ajijic on December 29, 2015 at the age of 88.
Johnson was born in Sioux Falls, South Dakota on October 25,1927 and graduated from Washington High School in Sioux Falls in 1946. Throughout his career as a public accountant he always enjoyed helping the community, businesses and friends.
In 1971, Johnson moved with his family to Colorado Springs, Colorado, where he resided until his retirement to Lake Chapala.
Johnson's interests included traveling, spending time in the Colorado Mountains, watching the Denver Broncos and attending Colorado Rockies games. Most of all, he cherished spending time with his family and friends.
He is survived by his five children and their spouses: Pamela and Frank Mouffe, Patricia and Jim Grady, Brian Johnson, Paulette Ramirez and Frank, Priscilla and Roger Vargason; seven grandchildren: Mitchel, Preston, Melanie, Jessica, Matthew, Ashley and Meghan; and five great-grandchildren: Chance, Sawyer, Owen, Cheyenne and Selena.
In honor of Johnson's request, no public services will be held. In lieu of flowers, make donations to the Humane Society or Rescue Animal Shelter of one's choice.
Betha Louise Arline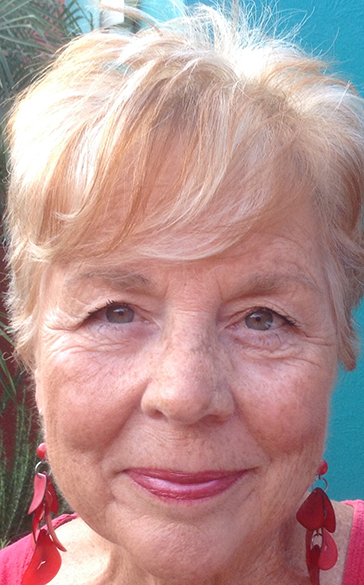 Riberas de Pilar resident Betha Louise Arline, 72, died at home on January 1 after a three-year battle with melanoma.
Arline was born on January 8, 1943 in DeRidder, Louisiana. Her family later moved to Memphis, Tennessee, where they ran a neighborhood restaurant and her father was a chef on a Mississippi riverboat.
After graduating from Blue Mountain College in Mississipi in 1965, Arline taught elementary school in Florida. Her adventuresome spirit then prompted her to move to Denver, Colorado, where she taught for 19 years before moving to California.
While teaching in Colorado, she was able to visit England and study their preschool systems. Additionally, in 1976 she received her Masters Degree in Education from the University of Colorado.
Upon retirement, Arline's itchy feet and love of adventure led her to Mexico in 2007. She spent several months traveling around the country and checking out places to eventually plant herself. With Lake Chapala being the final spot of her Mexican travels, she fell in love with this area and decided to put down roots. She would often say that moving to Mexico was the best decision she ever made.
Having settled in San Antonio Tlayacapan, Arline immediately got involved in volunteering as an ESL teacher for the Lake Chapala Society. She also loved to scout out bazaars and purchase second-hand items to dress herself and decorate her beautifully appointed home. Her love of art and bright colors (especially the color red) was reflected in her home and clothes.
Arline was an excellent singer and a member of various "Sweet Adeline" groups in the United States. She also loved to eat out and sample new restaurants. One of her favorites was Chile Verde on the Ajijic Plaza, where she loved the green chili ribs!
Arline maintained solid friendships to the end, including her U.S. teacher and college colleagues, her family, and local friends (many who are part of the Science of Mind Fellowship). Her Schnauzer, Fritz, was a devoted friend and with her to the end.
Arline always said that her purpose in life was to spread joy and happiness. All who knew her agreed that she met this goal with enthusiasm and success. Her friendship and laughter will be missed.
Arline is survived by her brother, Ron, and his wife in Georgia, five nieces and nephews and one great niece.
A life celebration will be held Saturday, January 23, 4 p.m. at the home of Karl Smith and Maureen Jones, Independencia 44 on the corner of Ninos Heroes in Ajijic (near Six Corners). Call 376-766-2338 for more information.