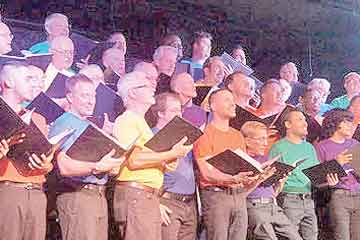 Puerto Vallarta basked in a grand celebration of diversity as the city played host to some 8,000 tourists and locals for the colorful Second Annual Vallarta Pride 2014.
"It was an amazing success," reflected William Hevener of the Vallarta Pride Committee. "All of the hotels in the area were reporting that they were completely booked or 75 percent booked. Overall the most important thing is that people had fun in Vallarta and the community was able to come together and really enjoy each other and our guests."
The event ran from Thursday, May 22 until Monday, May 26. There were many sponsored activities and a number of bars, clubs and restaurants went out of their way to woo visitors. Los Muertos beach and Zona Romantica, where all the events took place and the hub of the popular gay district, saw an influx of visitors, giving a great boost for local businesses at a generally slow time of year.
The five-day festival kicked off on Thursday with an official cocktail opening party at the new and stylish Mantamar Beach Club Bar and Grill.