Teams evaluating the destructive toll taken by Hurricane Patricia say at least 9,000 homes on Jalisco's southern coastline have suffered some kind of damage, many of them irreparably.
Personnel from the state Social Development Agency (Sedesol) are going door-to-door to make an inventory of the damages.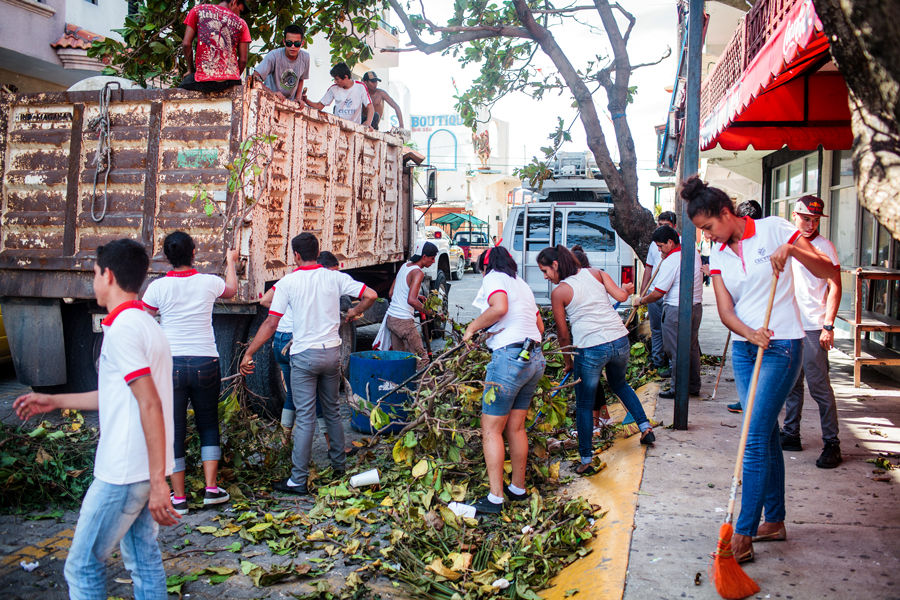 Sedesol Director Jose Antonio Meade said the victims of the hurricane would start to see financial assistance coming through by the weekend. The Red Cross, Mexican armed forces and other emergency aid agencies started shipping food and supplies to the region as soon as the hurricane had passed. Hundreds of soldiers and relief workers are in he zone and will stay as long as they are needed, federal authorities say.
Meanwhile, employees from agricultural agencies are evaluating the devastation the storm inflicted on the region's crops.
By Tuesday, state authorities reported that at least 15,000 hectares of crops had been destroyed, but warned the figure would certainly rise.
In the municipality of Ciuhatlan, 3,500 hectares of banana and papaya plantations were ruined, as well as 1,000 hectares of mango. Huge quantities of corn were also decimated.
The devastation to the banana crop will impact the region's economy severely, since the fruit has nine-month harvesting cycle. It will be at least a year before the next crop can be harvested.
Insurance policies for farmers should kick in immediately, said Mario Ramos Velasco of Jalisco's Rural Development Agency (Seder). He confirmed that nearly all the region's crops were insured.
Please login or subscribe to view the complete article.