State police officers have ejected around 20 private security guards from the Tenacatita beach zone in southern Jalisco, opening the way for total public access to the popular beach for the first time in more than five years.
Visitors to the beach, however, will not be able to splurge on seafood and beer, as they have in years gone by.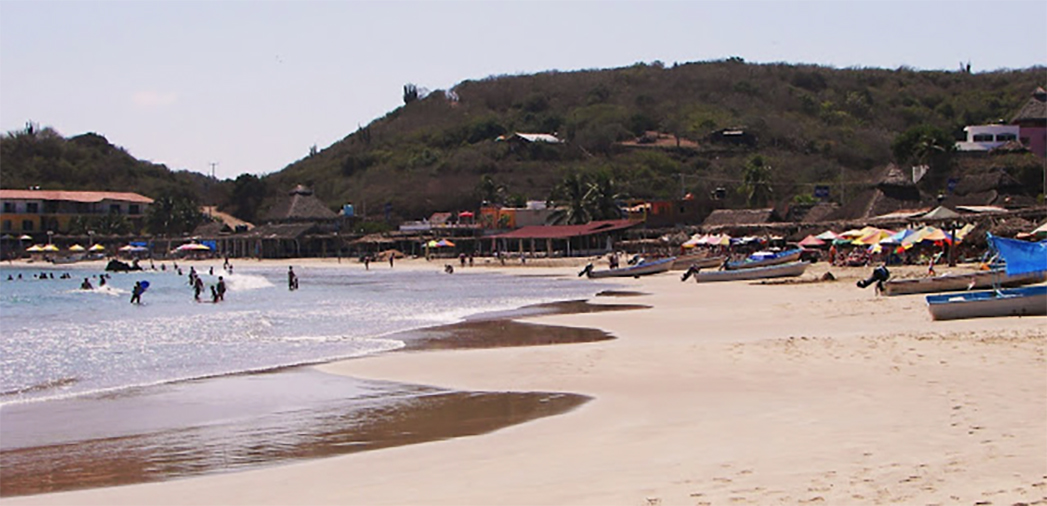 "We have made an agreement with the municipality of La Huerta to maintain an open beach, to which anyone can enter and leave, but there will be no concessions, for alcohol or restaurants or any other kind of business," said Jalisco Government Secretary Roberto Lara Lara.
In August 2010, a Guadalajara real estate developer who claimed title to 42 acres of disputed land adjoining the beach persuaded then state governor Emilio Gonzalez to allow state police officers to forcibly evict dozens of families inhabiting the zone.
The developer, Andres Villalobos, argued that a definitive court ruling entitled him to evict the "squatters" from the local farmers' cooperative (ejido), who for several decades had eked out a living in the Tenacatita beach zone, opening restaurants, modest hotels and other businesses. He claimed ejido leaders who sold off plots of land, including to foreign buyers, had acted illegally, even though some purchasers had obtained legal escrituras (title deeds) issued by public notaries.
Please login or subscribe to view the complete article.