State health authorities are playing down the seriousness of the spike in flu cases, even though doctors say clinics are bursting at the seams with probable sufferers.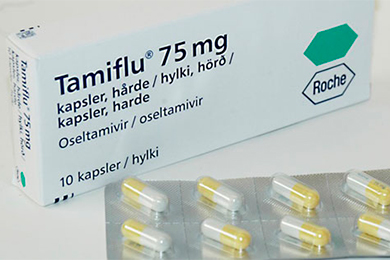 Surprising data released by the National Epidemiology Institute Wednesday took the number of deaths from flu in Jalisco during the current season to ten, 12.5 percent of the country's total. The state is also registering the highest number of confirmed cases, 298.
Nonetheless, government officials say there is no cause for alarm, despite the fact that some doctors are complaining of being hopelessly overworked, and many school classrooms are half empty.
The flu season spike coupled with a shortage of Tamiflu in area drugstores has forced the Secretaria de Salud de Jalisco (SSJ) to dip into its own reserves to allow patients of private doctors with prescriptions for the antiviral to obtain the medication.
As of last Friday, Tamiflu has been distributed to all patients who take their prescriptions to the SSJ office at Baeza Alzaga 107 in the Guadalajara city center (open 8 a.m. to 8 p.m.). On the first day of the program, 220 people were given the medicine, while 60 were refused because their symptoms were not conclusive with the flu.
Please login or subscribe to view the complete article.