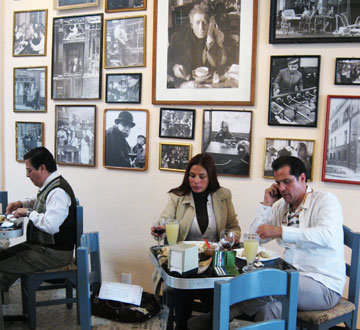 In Guadalajara, a city fairly well endowed with authentic French restaurants, what can the new Frenchman on the block offer patrons — both the legions who flock to myriad establishments at midday to gobble down traditional comida corrida (a complete, fast dinner) for around 50 pesos and the few who patronize the city's handful of French, haute cuisine establishments?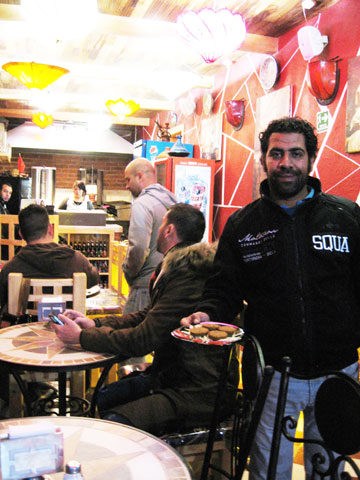 A Moroccan restaurant has popped up in the "Zona Minerva" on Lopez Cotilla just west of Avenida Union in Guadalajara.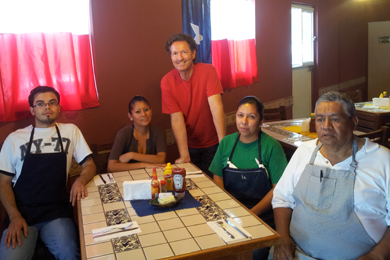 Iceland native Thor Hjaltason and his wife Laura from Texas have taken over Bubba's restaurant from Ed Hofnel, who is now living in the U.S. recovering from an illness.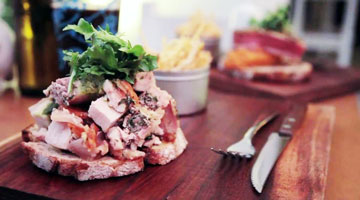 When someone mentions French food, we tend to think of a fancy place with a sophisticated atmosphere that requires gentlemen to wear a jacket and, of course, has high-prices. None of these clichés are true when it comes to Cochon, a nice joint with a specialty that comes full of possibilities: the Planchette (more on this later.)
Even the most miserable expats find it hard not to get caught up in the excitement of Mexico's Independence celebrations. Many enterprising restaurants will create special menus and events for the occasion, while others will offer their regular fare but with more joviality than usual. Here is a sampling of Lakeside's culinary options over the Independence Day weekend.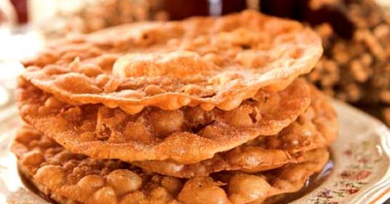 As in other Christian countries around the world, the celebration of Christmas in Mexico is an amalgamation of religious, family and social customs, enjoyed with greater gusto when accompanied by traditional foods.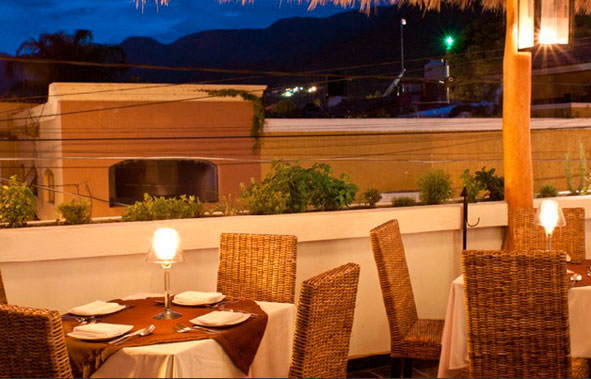 If you've not been to Kim Everst's Number Four restaurant in Ajijic, then you're missing out. The wine list is ample, categorized by price and well designed for the novice with descriptions of each bottle's flavor, the cocktail selection includes all the favorites and a lively martini list and the menu is just broad enough but still kept to four pages (bilingual) and a one page special sheet.
Holiday blues got you down or are you just too pooped to cook? A veritable host of restaurants are offering sumptuous meals on Christmas Eve and Christmas Day this year.
If you enjoy old-time Mexican recipes, this event should be on your "do" list.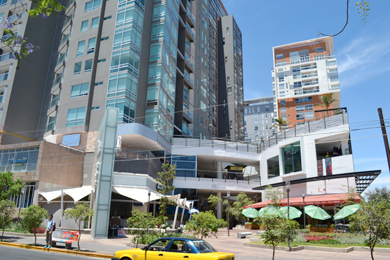 One of the latest malls to open in Guadalajara can be found at the southern end of Avenida Chapultepec in the ritzy area often referred to the Zona Rosa (Pink Zone).
A couple of years ago we reviewed Pig's Pearls, a five-table upscale hamburger hole-in-the-wall at Morelos 1349 in Guadalajara's Colonia Lafayette. Things have changed.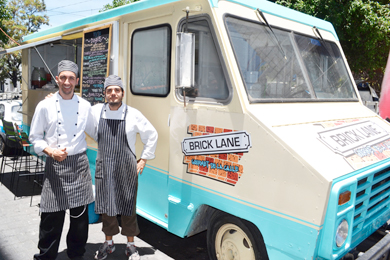 Two truths about Mexican cuisine: 1) not all street food needs to be of the taco variety and 2) you don't need fancy surroundings and a hefty check to enjoy quality grub.
All dressed up and no place to go? You'll fit right in at lakeside hotspots that will be throwing Halloween parties on Thursday, October 31.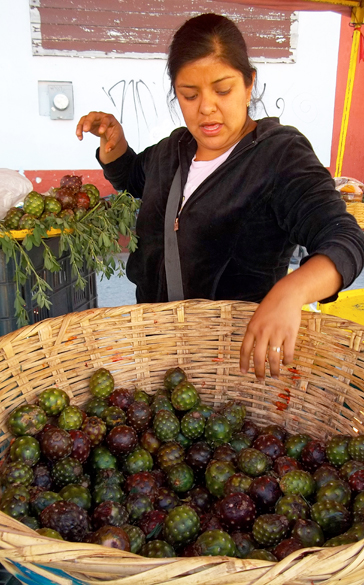 The pitaya season is now in full swing. The cactus-type fruit enjoys a six-week harvest in Techaluta, Jalisco and surrounding municipalities. Truckloads are delivered daily to Guadalajara, and sold in local markets, on the streets and especially in the downtown Nueve Esquinas neighborhood.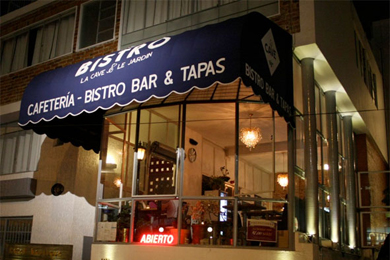 Cedric Defayes got out of banking business in 2009 and returned to Guadalajara to eventually open a bistro with friends he made 10 years before during a stint here as a student.  The steely blued-eyed native of the Alps region of Switzerland serves up European cuisine in his Le Bistro, Le Cava & Le Jardin, just half a block off Avenida Chapultepec.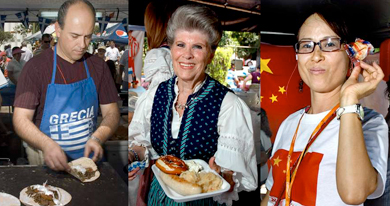 On Sunday, April 28, you might learn how to say "yummy" in several different languages. At the very least, you can sample the creme de la creme of international cuisine, prepared and sold by the 27 foreign consulates of Guadalajara, who will gather at the pretty Centro de Amistad Internacional (International Friendship Center) and offer such delights as caviar crepes (Russia), paella (Spain), salmon (Norway), cakes (Israel), sushi (Japan), ceviche (Peru), cinnamon rolls (Sweden) and rib-eye steak (Argentina) called "al vacio."
The Canadian Thanksgiving Day meals at the Canadian Club and American Legion Post Seven may be sold out but there are other options for those looking for traditional fare on Monday, October 14.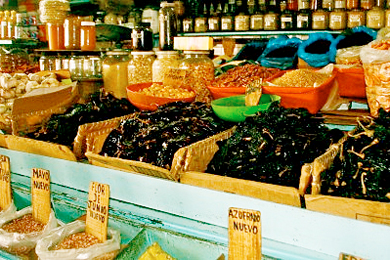 Want to take home the flavors of Mexico while here on a short visit? Try a 2.5-hour tour of Tlaquepaque with Mexican Food Tours.
Lakesiders who cook with passion, seek learning experiences to enhance their culinary abilities, get a kick out of tasting foods from around world and enjoy sharing ideas with folks of the same ilk find the perfect milieu in the Culinary Arts Society of Ajijic (CASA).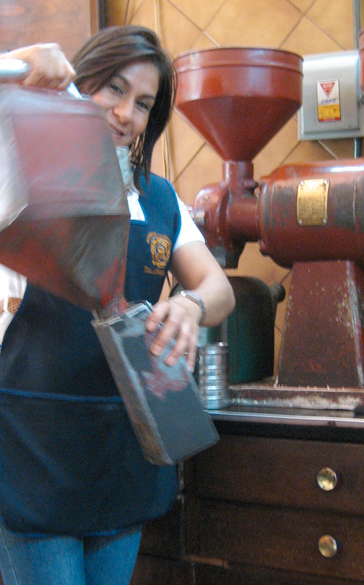 In the midst of the glut of Guadalajara's coffee chains, it is pleasant to find one that is full of character and that you probably never knew existed.