It was always going to be tough for the sixth seed Charros to make it through the first round of the Mexican Pacific League playoffs, but the fans, and the Charros themselves, probably did not envision a four-game sweep at the hands of the top-seeded Aguilas de Mexicali.
The elimination game on Tuesday night in Zapopan had the Charros ahead 3-1 before Mexicali broke the game open with a six-run seventh inning. The Aguilas went on to win game four by a 7-4 score.
As an aside, the Charros scored one run in game 1, two in game 2, three in game 3 and four in game 4.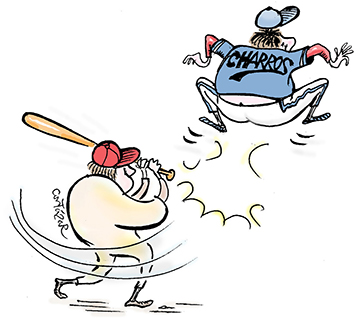 Poor relief pitching and too many runners left in scoring position – the same problems that plagued the team throughout the season – were the Charros' downfall in the playoff series.
The fans in Guadalajara were fantastic. More than 8.500 showed up each night for the regular season's 34 home games and two playoff games.
The thing about the end of a baseball season is that the fans can immediately look forward to the next year ... as I will. Vamos Charros!