Distinguished Mexican journalist Alfredo Corchado and colleague Angela Kocherga present the dialogue/discussion "Still Midnight in Mexico?" at Open Circle in the Lake Chapala Society garden Sunday, February 28, 10:30 a.m.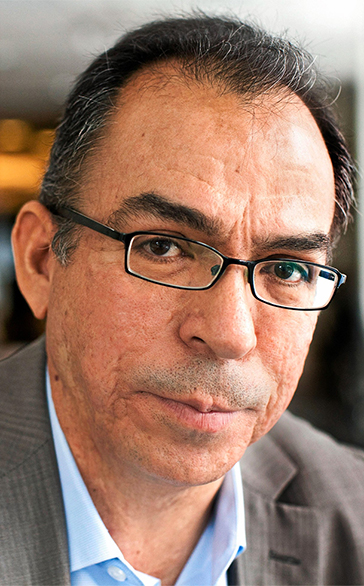 The public is invited.
Corchado is perhaps best known as author of the non-fiction book "Midnight in Mexico," a socio-political assessment of Mexico today and a brief history of how it got here. He and Kocherga will talk about issues that concern all who live here, namely the state of Mexico today — its journalism, challenges, borderlands, and the new American narrative. By profession, he is an expert on these topics, which he lives and writes about daily.
Culturally, Corchado straddles the border and draws a commitment and identity from both sides. Born in Durango, his family moved to California when he was a child and he grew up there as a migrant worker. Later the family moved to El Paso, where he graduated from El Paso Community College in 1984 and then from the University of Texas at El Paso in 1987. This child of migrants went on to become a Nieman Fellow at Harvard University (2008-2009).
Corchado joined the Dallas Morning News in 1994, and as Mexico Bureau Chief covered U.S. policy in Latin America, specializing in Mexico. He has also worked as the newspaper's Washington correspondent and covered Cuba. Before joining the News, Corchado worked in public radio on the border, the Ogden Standard-Examiner in Utah, the El Paso Herald-Post and The Wall Street Journal in Dallas and Philadelphia. His work has also been published in The New Yorker magazine.
Corchado is a leading reporter on immigration and national security issues, particularly the drug-related violence that threatens Mexico's national security and border communities. He has spoken about the issue in forums in around the world His awards are many. He is currently the Walter Cronkite School of Journalism Director of the Borderlands Program at Arizona State University.