"It's time for another visit to the Highland Hermit," announced my friend Mario Guerrero. "We'll camp near his cabin and visit one of Jalisco's most dramatic miradores (lookouts)."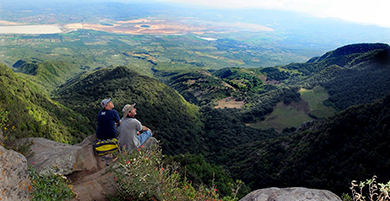 As I reported in an earlier article, Alfredo Leal – who has been living on his own in the Sierra de Tapalpa for over three decades – looked in poor health on my last visit two and a half years ago. Since then, we were able to locate Alfredo's daughter, who is now living in the United States and their subsequent reunion has apparently given the old-timer a new will to live.
Now we had come to tell the hermit that his daughter would like to build him a new cabin.
"That's un idea muy buena," said Alfredo with a wide smile. "When I have guests like you, they can stay in it instead of tents."
"No, no," we cried, "That cabin will be for you – the old one is falling to pieces."
"I like it just the way it is," he replied. "Sin embargo, it will be nice to have a guest house."
Please login or subscribe to view the complete article.