Jenny Green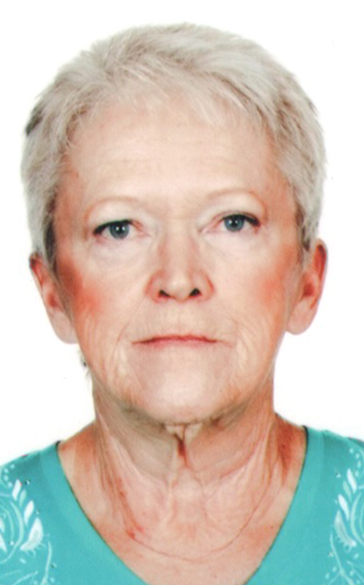 Jenny Green, a lakeside resident since 1998, lost her battle with cancer on Tuesday, November 15.
Green was born in Zeist, the Netherlands on January 23, 1951 to Ed and Nell Van Doorn. Two years later, the family, along with brothers Ed, Jake and Henry, emigrated to Canada.
Green grew up in Edmonton, Alberta before her family relocated to Ladner, British Colombia, where she met and married William (Bill) Green.
Green loved to garden, travel and visit with her grandchildren. She will always be remembered for her laugh. You did not need to see her to know that she was around somewhere, her loved ones used to say.
Green is survived by her children Karen and Donna, her grandchildren Parker and Peyten Willis and Mikaela and Madison Montney, and her beloved dogs Roxie and Brandi.
A celebration of life will be held for Green on Saturday, December 19 at Panino Restaurant in San Antonio, from 1-3 p.m.
Andrée Elizabeth Moreno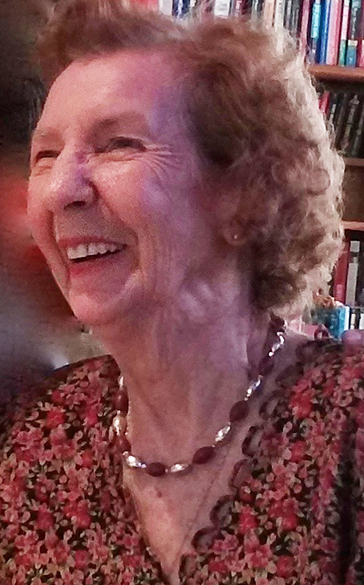 American Society of Guadalajara (Amsoc) member Andrée Moreno died peacefully December 5 with her son William and family at her side.
Moreno was born on May 21, 1932, in Annapolis, Maryland to American and French parents. Between the ages of two and 13, she lived in France. Moreno then returned with her family to New York, where they lived during the 1950s.
She met the love of her life, Willie Moreno, a professional magician from Mexico, at a party given at the building where they both lived. He taught her the latest Latin dance moves.
After they married, Moreno and her husband began a successful career as "Willie and Andrée: The Ambassadors of Magic." They specialized in entertaining on cruise ships and developed a unique act that was often featured on Mexican television.
Moreno retired for a time when her son William was born, but all three later returned to the stage in Guadalajara and elsewhere in Mexico. William was known by the stage name, El Payasito Chin-Chin.
Andrée and Willie were married for 54 years. After her husband's death, she joined Amsoc and discovered another passion: reading. She devoured many books from the organization's library.
During the years that Moreno was a member of Amsoc, she made many friends with her disarming natural humor and friendliness. Many cannot forget the cheerful "I love you's" that she showered on friends when she attended the Thursday luncheons.
Pneumonia came upon her suddenly and many Amsoc friends had their last conversations with Moreno on Thanksgiving Day.
Moreno leaves behind her son William, daughter-in-law Ana and 12-year old granddaughter Ana Valeria. She is also remembered by a loving extended family and a multitude of friends who will miss her dearly.