Naked Stage
The Naked Stage Readers Theater presents "Italian American Reconciliation" by John Patrick Shanley, directed by Pierre Blackburn, Friday, Saturday and Sunday, January 29, 30, and 31 at Rio Bravo 10, Ajijic.
The bar opens at 3 p.m. and the show starts at 4 p.m. Tickets are 80 pesos. Reservations at This email address is being protected from spambots. You need JavaScript enabled to view it. will be honored until 3:50 p.m. and then given to those waiting.
Jewish Film Fest
The Seventh Annual Ajijic Jewish Film Festival continues with "Diplomacy" (France/Germany 2014) on Sunday, January 31. Presented by the Lake Chapala Jewish Congregation, the film begins at 1:30 p.m. at Cinemas del Lago at Plaza Bugambilias. Tickets at 50 pesos are available at the box office. A portion of the proceeds benefits selected lakeside charities, including Chapala Cruz Roja.
Artists Meet
The Ajijic Society of the Arts (ASA) holds its monthly meeting at La Bodega Restaurant, Monday, February 1. The business meeting begins at 10 a.m. prior to a discussion on the upcoming Open Studio Art Walk (see below) and March judged show, which begins March 12 and runs through March 25. A reception is planned from 5-7 p.m. on March 12.
Piano Concert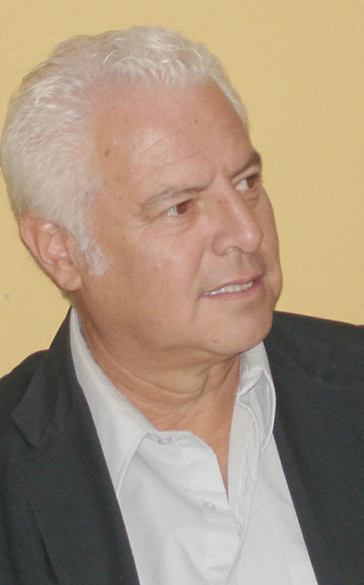 Maestro Antonio Cabrero presents a solo piano concert at the Auditorio de la Ribera, Friday, February 5, 6:30 p.m. The concert will focus on music from George Gershwin and jazz standards, as well as other jazz styles from composers such as Claude Bolling, Chick Corea and Maurice Ravel.
Ravel was inspired by American jazz and, in turn, was fundamental in the development of new jazz harmonies and chords, as will be demonstrated at the concert.
Cabrero will conclude with his own symphonic arrangements of jazz standards taken from classical music themes.
Cabrero is currently music director of the International Symphony Orchestra in San Miguel Allende.
GALA opening gala
Galeria al Aire Libre Axixic (GALA), a new permanent gallery in the public space of the plaza of Ajijic, will open Saturday, February 6, 4 p.m., featuring photographs by Oaxacan artist Marcela Taboada. Her portraits of Zapotec girls wearing headpieces made from their freshly harvested organic produce. Following the inauguration, Lorena Harp will give a talk about school gardens projects that relates to an initiative under consideration for Ajijic's junior high Secondaria.
GALA is the concept of accomplished local photographer Xill Fessenden who will curate four exhibitions for the 2016 season. Future shows showcase reproductions of original art, poems or conceptual pieces printed on special photographic material that withstands sun and rain. Each exhibit will be displayed over four months to be viewed by all the public and visitors in the lakeside area.
The gallery consists of stands that accommodate works printed vertically to the dimension of 50 by 80 centimeters, placed to surround the plaza's garden area. Fessenden is calling for submissions of art and ideas oriented towards local ecological issues that will inspire the community towards greater awareness of the natural environment. She likewise seeks supporters to help fund this year's program. For detailed information, contact her at This email address is being protected from spambots. You need JavaScript enabled to view it..">This email address is being protected from spambots. You need JavaScript enabled to view it..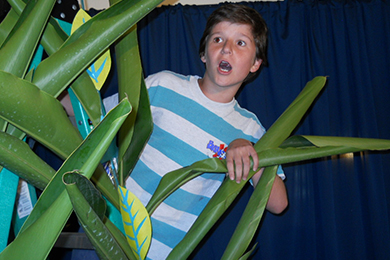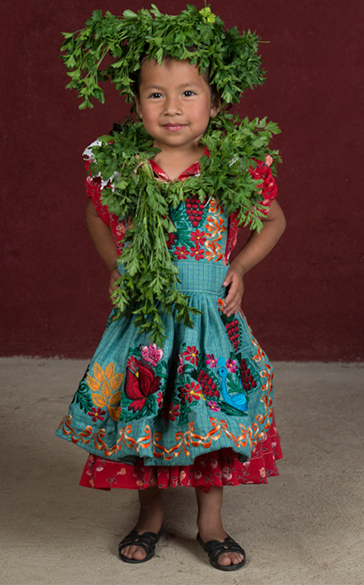 Buses to the Symphony
Viva la Musica will be running buses to each of ten concerts in the Jalisco Philharmonic Orchestra Spring Season at the Teatro Degollado. Bus tickets are 350 pesos (450 for non-members), available at the Lake Chapala Society, Thursday and Friday, 10 a.m. to noon, or by phoning Ingrid Goodridge at 766-2194. The trips prior to Easter are:
Sunday February 7: "Mystic Sounds." Mozart, Bruckner. Bus departs at 4 p.m. (concert starts 6 p.m.).
Friday, February 19: "Cervantes' Spain." De Falla, Rodrigo, Richard Strauss. Bus departs at 4 p.m. with a stop at a fine restaurant in Guadalajara.
Sunday February 28: "Mahler Celeste." Beethoven, Mahler. Bus departs at 4 p.m. (concert starts 6 p.m.).
Sunday March 6: "Schumann & Schubert – Great Melodic Craftsmen." Schumann; Schubert. Bus departs at 4 p.m. (concert starts 6 p.m.).
Thursday March 10: "Haydn Plus – Cello Extravaganza." Haydn, Paganini, Faure, Saint-Saens, Tchaikovsky. Bus departs at 4 p.m. with a stop at a fine restaurant in Guadalajara.
Sunday March 20: "Shostakovich 19 – Stalin Code." Paganini, Shostakovich. Bus departs at 4 p.m. (concert starts 6 p.m.).
For more details on these concerts see page 28.
Email This email address is being protected from spambots. You need JavaScript enabled to view it. for more information about Viva events.
Open Studios Tour
ASA's fifth annual Open Studios Tour will be held on Saturday and Sunday, February 6 and 7, from 10 a.m. to 4 p.m.
This year's tour features more than 20 locations where artists can be seen at work, along with displays of their art. Generally, the Open Studios Tour takes place in the artist's work space, whether that is a yard, a garage, in the artist's home, or in a place where he/she works outside the home. However, some artists will be hosted by another artist, and there will also be some locations that will include a number of artists.
For the first time, the Lake Chapala Society will be a participating location on the Open Studio Tour, and will host five ASA artists on its grounds (16 de Septiembre 16A). Some children from the LCS art program will also be exhibiting.
Tickets for the tour cost 50 pesos each, and can be purchased at the LCS ticket sales area now through Friday, February 5, from 10 a.m. to noon. They can also be purchased during the Open Studios Tour, at any of the participating studios or locations. A single ticket gives you entry to every location, and includes a shuttle bus to help you get to the venues in San Antonio and Riberas del Pilar.
Mariano Soto
Studio 18 Art Gallery will host an exhibition of works by artist Mariano Soto, opening Saturday, February 6, from 1:30 to 5 p.m.
Soto graduated in fine arts from the University of Barcelona, and continued his education at the Fine Arts University of Ravena and the Palazzo Spinelli Institute of Art and Restoration in Florence. He specializes in oriental painting and trained with the master of Chinese painting Li Chi Pang, while also studying psychoanalysis.
Soto's aim is to express directly and spontaneously, using simple but highly refined means and materials, laying down on rice paper the essence of nature and places as they are lived, bringing together the spirit of oriental painting with the colors and feelings of the Mediterranean.
Art Gallery Studio 18 is located at Colon 18, Ajijic. Call (376) 766-3745 or visit 18artgallery.blogspot.com.
Showstoppers 12
Los Cantantes del Lago's biannual fundraiser concert takes place Sunday, February 7, 4 p.m. at St. Andrew's Anglican Church. Presentations by soloists, duets, and small groups of members of Los Cantantes will be accompanied by Timothy G. Ruff Welch on piano, plus a guitarist and banjo player. Emcee is the inimitable Ken Yakiwchuk. Tickets, at 200 pesos, are available at Mia's Boutique, Diane Pearl, from any Cantantes member or loscantantesdellago.com.
Folk Dance
Five-times state champion Ballet Folklorico Ixtlahuacan will present a program of traditional Mexican folk dances Sunday, February 7, noon at the Auditorio de la Ribera. The show will include live music and mariachi. Tickets are 150 pesos in advance at Superlake and 200 pesos at the door.
Viva Concert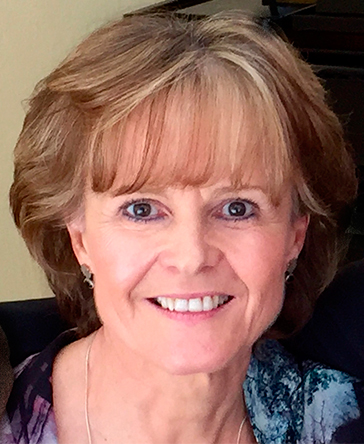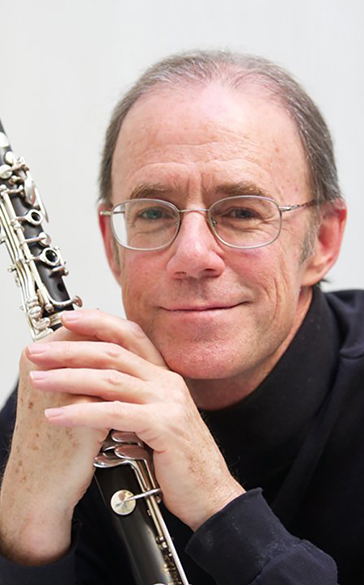 Guadalajara musicians Charles Nath and Marita Zimmer will play a concert of clarinet and piano music Thursday, February 11, 7 p.m. at the Auditorio de la Ribera.
They will interpret a delightfully arranged program of Fantasy Pieces by Robert Schumann, Bagatelles by English composer Gerard Finzi, Dance Preludes by Polish composer Witold Lutoslawski, and ending with the glorious Clarinet Sonata No.2 in E-flat Major by Johannes Brahms, one of the great masterpieces of the clarinet repertoire.
Nath and Zimmer are old friends and have played together often during their professional careers in Guadalajara.
Tickets cost 200 pesos and are available from Diane Pearl, the Lake Chapala Society on Thursdays and Fridays, from 10 a.m. to noon, and at the Auditorio.
Painting Guild
Well-known Ajijic art teacher Javier Ramos will select the paintings to be exhibited by members of the Lake Chapala Painting Guild for its juried ¨Love is in The Air¨ show at the Ajijic Cultural Center on Saturday, February 13. All are invited to the opening reception from 4 to 6 p.m.
A "juried" show is one in which entries have been previously seen and accepted by a qualified juror, whereas a "judged" show is one in which entrants vie for first-, second-, third-place ribbons in various categories.
Lake Chapala Painting Guild members participating will be Jeannie Winton, Anita Lee, Sonia Mocnik, Gwynne Lott, Nancy Gray, Marian Decker, Cynthia DuBois, Lois Schroff, Winnie Hunt and Geraldine Classen.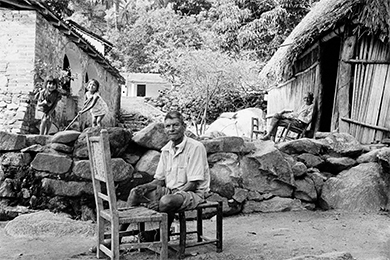 Oil Workshop
Efren Gonzalez holds an oil painting workshop February 16-19, from 9:30 a.m. to 3:30 p.m. Each participant will finish one painting each day. All materials are included in the $US300 cost. Call 331-703-3942 (cell) or email This email address is being protected from spambots. You need JavaScript enabled to view it. for more information.