Fashion at Expo Guadalajara
Intermoda will exhibit seasonal fashion designs from Mexico and around Latin American at Expo Guadalajara January 19 to 22.
Find clothes and accessories for both men and women and take in the models on the catwalk. For more information, go to expo-guadalajara.com.mx or intermoda.com.mx, or call 3343-3000.
The art of beer tasting
An introductory course on beer styles, common defects in artisanal beers and how to become a beer judge for the Beer Juice Certification Program (BJCP) in Mexico runs all day Sunday, January 17, at San Lupulo Cerveteca Artesanal at Prisciliano Sanchez 807 in Colonia Americana (one block from the parking lot under the plaza in front of the Expiatorio church) from 9 a.m. to 8 p.m. The cost is 1,250 pesos. See more information at sanlupulo.weebly.com or call (33) 3825-5457.
Cart racing at Omnilife Stadium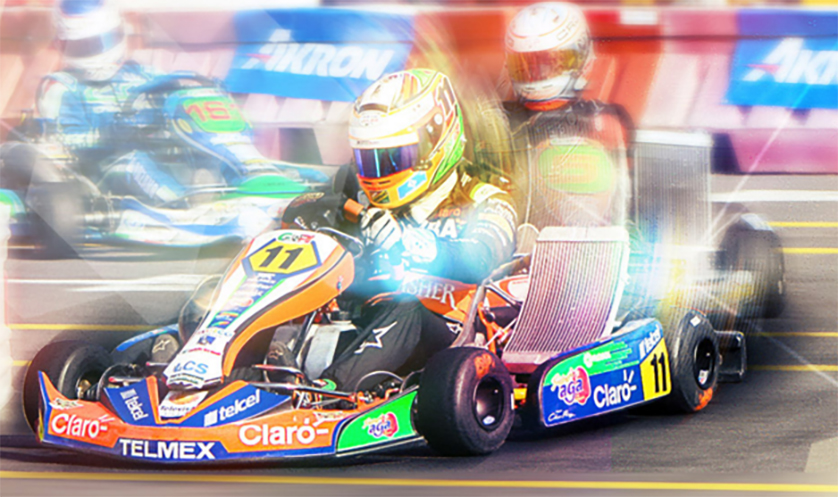 A four-day International Grand Prix cart racing event runs Thursday through Sunday, January 14-17 at the Estado Ominlife (Periferico and Vallarta). Formula 1 driver Sergio "Checo" Perez, who started racing carts at the age of six in 1996, will be on hand and may even race against the young cart competitors. Dozens more international and national cart drivers will be competing in the events. Qualifying races begin every 15 minutes for each of the 14 drivers classes from 1:45 to 4 p.m. on Saturday, and finals are held every half hour from 11:30 to 5 p.m. on Sunday. Trophies are awarded from 5:30 p.m. Tickets cost 200-300 pesos for the run of the event.
Jalisco on Wheels motorcycle fest
Bikers from around the nation will converge to party at Jalisco en Ruedas (Jalisco on Wheels) 14th annual motorcycle festival January 29-31. Check out bikes and accessories, enjoy 14 rock bands, tropical groups, the crowning of the Chica Biker and participate in various contests, including slow rides and arm wrestling, among others. Raffles of accessories and a 2015 Suzuki motorcycle will be held. All are welcome to join an inaugural ride passing along the city's main streets. Entrance to the event at Calle 2, near the corner of Parres Arias and Periferico Norte, is 50 pesos per person (Motoclub Unidos de Jalisco members get in free, showing their credential). For more information, check facebook/Jaliscoenruedas or call 3823-6065.
A lively downtown blues, jazz hangout
Just two blocks from Teatro Degollado is the Centro Cultural Breton, a place where live jazz, blues and rock are on tap along with good food and a full bar. Upcoming events are Friday, January 16 with Bad Boy Blues, Saturday, January 17 with The Kinsmith Organ Quartet and Tuesday, January 19 with Los Villanos Blues Band. The music begins each night at 10 p.m. Juan Manuel 175, For more information see facebook.com/centroculturalbreton or call (33) 3345-2194.