British Society
Laura Elena Fernandez Davalos, mother of renowned dancers Isaac and Esteban Hernandez, will talk about encouraging young dancers and her ties to social work in the community at the next meeting of the Lake Chapala British Society, Saturday, February 6, 1 p.m. at Manix Restaurant, Ocampo 57 in Ajijic.
Menu choices are brisket, fish in mushroom sauce or vegetarian lasagna, served with minestrone soup and crepes. Contact Alicia McNiff at 765-4786 if you plan to attend. Visitors are always welcome. Manix has parking available on an adjacent lot.
Super Bowl
Looking for a place to catch Super Bowl 50? Chapala's American Legion Post 7 will be showing a live broadcast of the showdown between the Denver Broncos and the Carolina Panthers on Sunday, February 7, from 5 p.m. Folks who plan to attend are asked to bring along finger food to share with the crowd of viewers. The Legion is headquartered at Morelos 114, at the corner of Guerrero.
The Super Bowl is also showing at Maria Isabel, BarCo and Gaucho Tequila in Ajijic.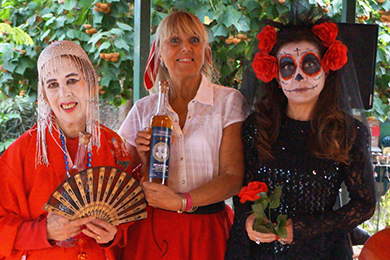 Open Circle
The popular Ensemble Contemporaneo RCM, mostly from Guadalajara, has performed at Open Circle before with different musicians and instruments. Monday, February 8, they will perform the music of Astor Piazzolla, Joe Hisahishi, Karl Jenkins, and some Danzon numbers. The musicians are Alberto de Loza II and Gio Real on violin, Moises Real on viola, Michel Vega on bassoon and Giovanni Cappelletti on percussion.
Open Circle takes place within the Lake Chapala Society (LCS) complex, located at the corner of 16 de Septiembre and Ramon Corona in Ajijic. Arrive at 10 a.m. for complimentary finger foods, beverages and social time. The program begins promptly at 10:30 a.m. and concludes at 11:30 a.m.
Democrats
Duncan Tucker, a British freelance journalist, will be the featured speaker at the next Democrats Abroad Lake Chapala meeting at La Bodega Restaurant, Monday, February 8, 4 p.m. Tucker, based in Guadalajara since 2011, will discuss Mexican politics, including the emergence of independent candidates and the rise of new parties like the Citizens Movement here in Jalisco. He will also talk about political corruption, money laundering, the ongoing drug war, and his own experiences working as a journalist here in Mexico.
Tucker began his career working for the Guadalajara Reporter newspaper and now writes regularly for The Independent, VICE News and Al Jazeera. He has also appeared live on Sky News and written for publications such as the Huffington Post and The Guardian. He mainly covers Mexican politics, the war on drugs, human rights, social movements, sports and cultural stories.
Lakeside Progressives
Local progressive John DeWaal will lead a discussion about the results of the Iowa and New Hampshire primaries at the February 9, 4 p.m. meeting. The result of the Iowa primary was a virtual tie between Hillary Clinton and Bernie Sanders.
The Lakeside Progressives meet on the second Tuesday of each month at the Peacock Garden Restaurant on Colon in Ajijic. This is a group of like-minded people looking for progressive solutions to problems not being addressed by the major political parties.
Most attendees have an early dinner at the restaurant following the meeting. The group's Facebook page is Lakeside Progressives. Email Chad Olsen at This email address is being protected from spambots. You need JavaScript enabled to view it. if you have questions. Bring a progressive friend.
Fur Ball
Lucky Dog and Friends of the Animals are putting on their first Fur Ball Tuesday, February 9, 5-10 p.m. at La Cima de Copal in San Juan Cosala.
The black-tie-optional event will include dinner, live music and a silent auction. Tickets cost 600 pesos per person. For more information, call 331-300-7144 (cell).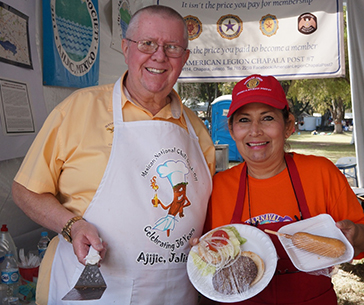 Canadian Club
The Canadian Club of Lake Chapala invites all to their next meeting, Wednesday, February 10 to hear Georgina Ruiz, from Banco Multiva, who will speak on what the future of the Mexican economy may hold for you. Her fields are market and financial analysis, financial modeling, international economics and quantitative finance. A social hour begins 3 p.m. and the program at 4 p.m. Non-members are charged 50 pesos. You do not have to be Canadian to attend.
LCS Zoo trip
The popular Lake Chapala Society bus trip to the Guadalajara Zoo is scheduled for Wednesday, February 10, 9 a.m. The bus will leave from the sculpture in La Floresta. The cost is 370 pesos for members and 430 pesos for non-members. This ticket includes transportation, show and train ride. You will have to pay separately for the cable car.
This unique and large zoo includes many attractions: Monkeyland, Aquarium, Rain Forest, Villa Australia, and the newest exhibit, Reino de los Pinguinos, featuring 12 cute penguins. Buy tickets early at the LCS office and join in the fun.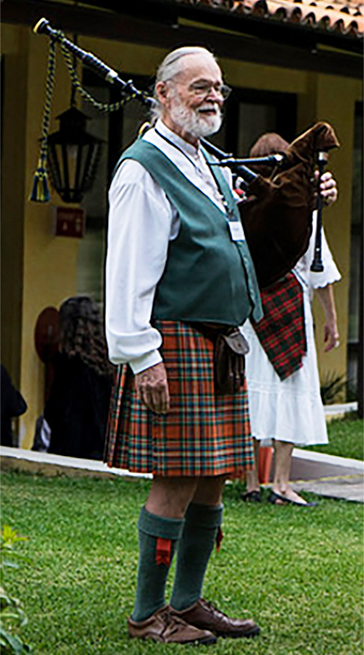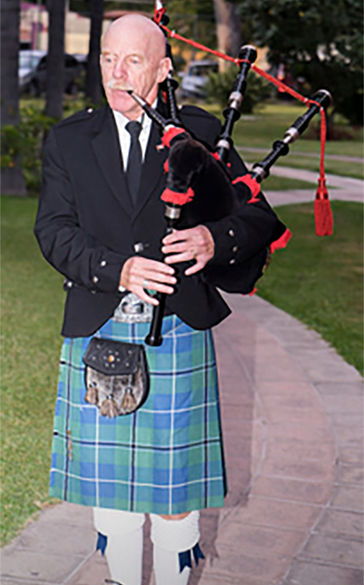 Buddhists
The Heart of Awareness Community meets on Wednesdays. Noble Silence begins at 4 p.m., followed by a formal meditation, dharma teachings and discussion at 4:30 p.m. This week, February 10, Sharon Salzberg will teach part two of a four-part video program titled "Compassion and Resilience."
February 7 is First Sunday Long Sit, from 9 a.m. to noon. Arrive by 8:50 a.m. to prepare for three rounds of 40 minutes and 20 minutes of walking meditation.
The sangha's location is at Guadalupe Victoria 101, suites A&B, in Ajijic.
The Heart of Awareness is a non-sectarian community grounded in the teachings of the Buddha as preserved in the Theravada/Vipassana tradition. Prior experience or affiliation is not required. For further information on the community and scheduled activities, visit www.heartofawareness.org, or call Janet Reichert at (376)766-6069.
Horse show with heart
Caballa Pasión Ecuestre, the horse and acrobatics show presented last weekend at the Lake Chapala Society Carnival Masquerade, is holding a Valentine's Day party featuring a one hour performance, Saturday, February 14, 1 p.m., on the group's luxurious home turf in Santa Ana Tepetitlán, on the western outskirts of Zapopan.
The VIP package includes a seated dinner with one glass of champagne, traditional garrafa ice cream dessert, beverages, cash bar, private tour of the stables, one photo with a horse, one red rose, and VIP seating for the horse show with white stallions, gymnasts and ballerina. A second package (750 pesos) includes a traditional Mexican taquiza along with a buffet, beverages, cash bar and the horse show.
The bus will leave at 11 a.m. and return at 5 p.m. from the sculpture in La Floresta.
Tickets are available at LCS. For further information contact This email address is being protected from spambots. You need JavaScript enabled to view it., call 33-1409-3711 (cell) or search Caballa on Facebook.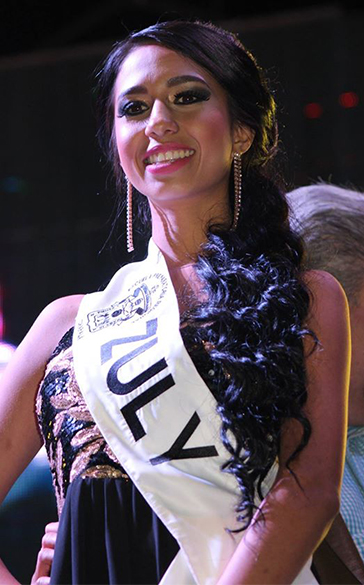 CPR Class at LCS
The Lake Chapala Society and Cruz Roja are partnering to sponsor a "Bystander CPR Training" class Wednesday, February 17, 10 a.m. to noon in the LCS Sala. The course will be based on the 2010/2015 American Heart Association guidelines. The training will include what to do in case of an adult or child cardiac emergency, and each class participant will be given the opportunity to practice the CPR and airway obstruction skills they learned about during the class.
There is a limit of 25 participants, and those who have signed up in the LCS office will be guaranteed a spot. The class is free and open to the public. Donations to Cruz will be greatly appreciated.
Spay Ghetti dinner
The third annual Spay Ghetti No-Balls Dinner will be held at the Raquet Club Friday, February 19, 5 to 8 pm. The proceeds will go to 2016 spay and neutering activities in the San Juan Cosala and Jocotepec areas. As part of this year's program, a three-day clinic in partnership with Operation Amor is planned for November and smaller, one-day clinics will also be offered in some villages around Jocotepec. There is no charge for the operations, and free food and medicines are provided to the owners of the animals, as needed.
The donation of 250 pesos per person for the dinner covers all-you-can eat-spay-ghetti (Bolognaise or vegetarian sauce), Caesar salad, garlic bread, dessert and a glass of wine. Gluten-free noodles will also be available. There will be music and a cash bar.
Tickets can be purchased in Ajijic at Diana Pearl, Memo's Veterinarian Clinic, or by contacting Dee Mistrik, 387-761-0041 or This email address is being protected from spambots. You need JavaScript enabled to view it..">This email address is being protected from spambots. You need JavaScript enabled to view it..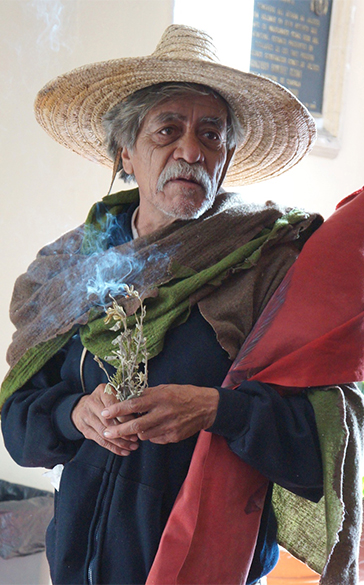 Dancing fundraiser
Niños Incapacitados' annual Diamonds & Denim Ball will be held Thursday, March 10, 5 p.m. at the Hotel Real de Chapala. Tickets for this event are selling fast. Contact Sue Williams at 766-0487 or This email address is being protected from spambots. You need JavaScript enabled to view it. to get yours now. See www.programaninos.com for more information.
American Legion
St. Patrick's Day will be celebrated at American Legion Post Seven on Thursday, March 17 with a dinner menu of corn beef and cabbage, potatoes and carrots and dessert. Noe and the Men in Black will entertain. The social hour begins 1 p.m. and dinner is served at 2 p.m. Post Seven is located at Morelos 116, Chapala. Call 765-2259 for more details. The cost is 150 pesos.