Meditation
Albert Schmaedick offers Mindfulness Meditation at the Montecarlo Hotel, Hidalgo 296, Chapala, Mondays, Wednesdays and Fridays, 9:30 a.m.
The group meets at the outside terrace restaurant and then walks to the lovely garden area just below the warm mineral pool. Come take a mini vacation from the business of life and enjoy a relaxing sitting overlooking Lake Chapala. Be prompt and bring a cushion to sit on. There is no charge. For more information, call (331) 746-0524.
Open Circle
David Krest will present "Considering Suicide" at the meeting of Open Circle, Sunday, February 21, 10:30 a.m.
Krest is a physician according to the ancient Greek definition of one who heals or exerts a healing influence. He grew up in the mountains of Colorado, studied Oriental medicine at the Kushi Institute, and practiced holistic medicine at his clinic in Denver, all of which influenced the way he looks at the healing aspects of living and dying. He spent many years living 24/7 as primary caregiver in homes of people who wanted to end their suffering, including some who had begun their dying process. At age 34, Krest wanted to end his own suffering and considered suicide. He will share with you what he came to understand on this topic from his own transformative experience and as caregiver with the dying.
Open Circle meets at the Lake Chapala Society.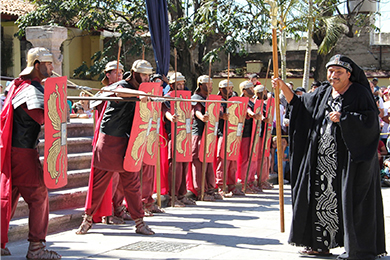 LCS learning seminar
Lake Chapala Society (LCS) members are invited to attend the Tuesday, February 23 learning seminar from noon to 1:15 p.m. featuring a Ted Talk by acclaimed travel writer Pico Iyer titled "The Art of Stillness." Bill Frayer is the moderator.
Pico Iyer began his career documenting a neglected aspect of travel — the sometimes surreal disconnect between local tradition and imported global pop culture. The place that he would most like to go? Nowhere. In a counterintuitive and lyrical meditation, Iyer takes a look at the incredible insight that comes with taking time for stillness. In our world of constant movement and distraction, he teases out strategies we all can use to take back a few minutes out of every day, or a few days out of every season. It's the talk for anyone who feels overwhelmed by the demands for our world.
Neil James Lecture
Fred Harland presents "Is liberal democracy doomed to fail?" Tuesday, February 23, 2 p.m. in the LCS sala.
With the collapse of Communism, liberal democracy stood alone as the only form of government compatible with socio-economic modernity. But for many political theorists, the theme of this past year was the liberal order's vulnerability. Leading some to ask: "Is liberal democracy doomed to fail?"
Harland will examine liberal democracy, looking at its theoretical underpinnings and why it is under such stress today. He will also examine rival/alternative approaches to governance such as in China and Rwanda.
Harland worked in adult education and international project development for 30 years in Canada and overseas before settling at Lakeside with his wife Mardele. He is active in both LCS (on the board) and the Lake Chapala Unitarian Universalist Fellowship (as president). Harland coordinates the LCS Learning Seminars. He has an MA in political science from Carleton University in Ottawa.
LCS Bus Trip
The Lake Chapala Society is headed to Guadalajara's upscale Andares Mall, Thursday, February 25. Meet at the sculpture in La Floresta. The bus departs promptly at 10 a.m. Tickets are 300 pesos for members and 350 pesos for non-members.
Chiliheads unite
The Mexican National Chili Cookoff begins Friday, February 26, running through Sunday, February 28 at Tobolandia Water Park in Ajijic. Entertaining Friday are The Time Machine, with a special appearance by Blue Jay Slim and his band with a great blues show at 11:45 a.m. Mike and the Suspects play on Saturday. All proceeds benefit local charities. For more information see page 15 or www.mexicannationalchilicookoff.com.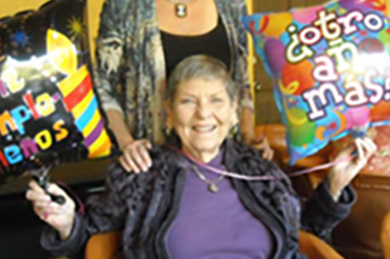 Genealogy Forum
"Finding the Women" is this month's topic at The Genealogy Forum meeting Monday, February 29, 2 p.m. in the LCS sala.
For a variety of reasons, finding our female ancestors can be particularly difficult. Sometimes we know their full names but not their parents – which Mary Allen? Sometimes we have a first name only – Elizabeth who? And sometimes we have birth records with only the father's name listed and no marriage record to be found. Or we have no name at all. The February meeting of the Genealogy Forum will discuss ideas about how to find our missing grandmothers. Research suggestions will be provided for attendees who bring information about especially difficult ancestors.
The Family History Center now has extended Thursday hours: 9:30 a.m. to 12:30 p.m.
Spanish at LCS
The Lake Chapala Society has announced its next round of Introduction to Spanish-language classes for members. This is a casual class offered for the beginner that covers the Spanish alphabet, simple vocabulary and phrases to use about town for shopping, and other useful information about the area and Mexican culture.
Classes are held each month starting the first Tuesday of the month and continue for three weeks. March classes start Tuesday, March 1, and will be held at the LCS campus from noon to 1:30 p.m. Learning materials are provided the cost is 175 pesos. Sign up is available at the LCS office during regular office hours, Monday through Saturday. Or you can sign up at lakechapalasociety.com
LCS is located at 16 de Septiembre 16-A. Ajijic. Call (376) 766-1140 for information.
Shriners pig out
The annual Shriner's Ribfest will be held Wednesday, March 2, 1-5 p.m. at Cumbres Jardin Eventos, high up in the hills above Chula Vista Norte with stunning views of the lake in a beautiful garden setting. The Ajijic Jamm Band featuring Paul Brier, Sergio Casas, Chelo Gonzalez and a guest entertainer will fill in for Jay Shuffle, who passed away on February 14.
Enjoy great food (an all-new menu is offered this year) and entertainment while helping the Shriners transport children in need to the Shrine Children's Hospital in Mexico City. Tickets are 400 pesos and available from any Shriner at Diane Pearl, the Tuesday and Wednesday Markets, 10 a.m. to noon, and a La Paz Liquor Store Fridays from 10 a.m. to noon. Contact This email address is being protected from spambots. You need JavaScript enabled to view it. or call (376) 106-1263 for more information.
A free shuttle from Black Coffee Gallery at Centro Laguna will be provided.
Dancing Fundraiser
Niños Incapacitados' annual Diamonds & Denim Ball will be held Thursday, March 10, 5 p.m. at the Hotel Real de Chapala. Tickets for this event are selling fast. Contact Sue Williams at 766-0487 or This email address is being protected from spambots. You need JavaScript enabled to view it. to get yours now. See www.programaninos.com for more information.
American Legion
St. Patrick's Day will be celebrated at American Legion Post Seven on Thursday, March 17 with a dinner menu of corned beef and cabbage, potatoes and carrots and dessert. Noe and the Men in Black will entertain. The social hour begins 1 p.m. and dinner is served at 2 p.m. Post Seven is located at Morelos 116, Chapala. Call 765-2259 for more details. The cost is 150 pesos.
Villa Infantil luncheon
A luncheon fundraiser for the Villa Infantil orphanage will be held Saturday, March 19, 12:30 p.m. at Las Caballerizas in the Raquet Club. The theme will be "The Sound of Music … Climb Every Mountain." Judy Hendrick and Mac Morison will be featured along with the children of the Villa Infantil Orphanage. A gourmet luncheon will be served during a fashion show presented by Lois Cugini's Boutique. A silent auction will be open before and during the luncheon. A cash bar will be available.
Tickets, at 300 pesos, are available at Cuigini's Boutique, Yoly's & Mia's. Tables of ten can be reserved by emailing Beth Cathcart at This email address is being protected from spambots. You need JavaScript enabled to view it.
Guests are asked to bring a non-perishable food item as a donation to Villa Infantil.