Eco Friendly Waves
More eco-friendly waves are reaching the shores of Costalegre. Christina Hernandez and Rodrigo Alvarez, with backgrounds in biology and bio-intensive agriculture respectively, recently gave a Power Point presentation to the civic-minded group United for Barra.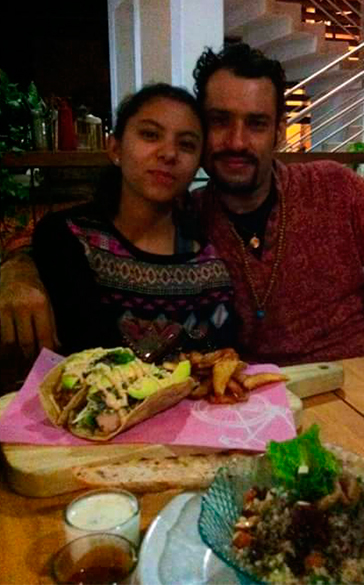 Promoters of green-friendly plans, Hernandez and Alvarez are resolved to prove there is a need to create a sustainable lifestyle in the area. They suggest that one way is through the installation of low maintenance "green" toilets, as they help save water, produce compost for public gardens and attract eco-friendly tourists.
"In a region with smaller populations such as Costalegre, supporting 'slow food' production prevents 'fast food' outlets from taking over," says Hernandez. "We are presenting a new idea of what is civilized."
The couple hope to raise awareness and funds to implement their "green" ideas. Call Alvarez at 312-120-1877 or Hernandez at 442-226-3824 for more information.
Street Cleaning
Dwight Nick noticed other foreign expats street cleaning. He soon decided to join in. He walks around through Barra for two to three hours at a stretch with five to six big green garbage bags, and fills them up each time.
"Rarely a morning goes by without a thank you from locals," he says.
Nick has seen a difference over the years. "Locals are more about not littering," he notes.
Nick hopes to further impact waste management with members of the municipality. "No Dumping" signs may soon be seen in key locations, he reveals.
Never Too Late
After Pierrette Claude's successful and stressful career in interior design, she discovered yoga.
"I went to yoga for chronic back pain. It did not take me long to resolve that yoga had to be a part of a lifestyle to manage stress, so I took the teacher training."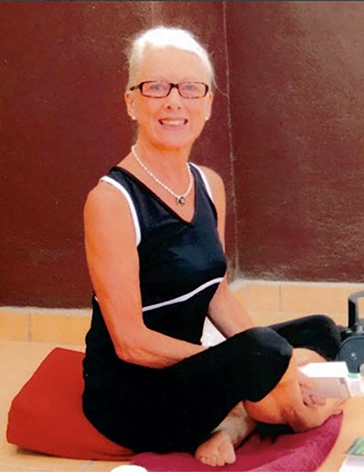 At 62, Claude started teaching yoga on her small patio, soon after enlarging her space as class attendance grew. "I think the slow pace of Yin yoga and gentler Yang styles is what suits many living here," she says.
Claude and her husband, Ken Koyama, are permanent residents. Koyama greets students and provides tea and fruit after class.
In the summer Claude teaches at Ajijic's Heart of Awareness group, also hosting a yearly retreat in the area.
Claude stresses that yoga practice is user-friendly and accessible to all body and mind types.
"Yoga changes one's life in many unexpected ways," she says.
Classes are held Tuesdays and Thursdays, 9 a.m., at Corregidora 6, Villa Obregon, Melaque. Call (315) 355-5694, email This email address is being protected from spambots. You need JavaScript enabled to view it. or visit This email address is being protected from spambots. You need JavaScript enabled to view it..">This email address is being protected from spambots. You need JavaScript enabled to view it..
Organic products
Since organic produce reduces exposure to toxins, a local Costalegre group has decided that "going green" is the way to go. Members are interested in not only buying at local grocery stores and restaurants, but also supporting Mexico's organic farmers and outlets.
"People let the perfect be the enemy of the good. I reversed chronic conditions like gout, arthritis, high blood pressure and brain fog by reducing toxin intake in my 60s," says Orest Bohdan, a member of the local group.
Bohdan stocks up on dry goods from Organic Select, an outlet in Puerto Vallarta owned by Krystal Frost, who works directly with local organic farmers.
Says the website www.organic-select.com: "Organic Select also produces grains and greens. We provide seed, support and distribution for local farms."
Good Medicine
Pat Baxter has her Masters in Body/Mind Therapy, practices and teaches massage.
"What I do for others now, once healed me," she says.
In 1991 Baxter was in a serious car accident; her spinal column was 60 percent crushed, requiring 10 hours of surgery. Doctors said the operation would not work.
"I followed my own rehab with massage and other modalities. Today I live pain free," she says.
Baxter offers these various other modalities. Call 315-108-5716 or email This email address is being protected from spambots. You need JavaScript enabled to view it. for more information.
Doug Grootveld's interest in Chinese medicine began while taking a martial arts class at university. His teacher, also an acupuncturist, taught theory, acupressure and massage techniques. After finishing his undergrad degree, Grootveld attended Oregon College of Oriental Medicine. In 2001 he graduated with a Masters in Acupuncture and Oriental Medicine. He soon obtained both national and state board certification, and has practiced in Barra de Navidad ever since. Call 355-0070 or email This email address is being protected from spambots. You need JavaScript enabled to view it. for more information.
Creative art can also be "medicinal." Jeanne McGee is offering her Photography Composition Class January 12-15 at La Paloma Art Center, Melaque. The class is designed for all skill levels.
McGee's talent can be seen at artofphotographybyjeannemcgee.zenfolio.com. Call 315-355-5497 or email This email address is being protected from spambots. You need JavaScript enabled to view it. for more information.