Green Thumb
The Puerto Vallarta Garden Club has announced the date of its the 3rd Annual Party – the largest fundraiser of the season.
The "Fiesta Blanca" will take place on Tuesday, January 19, 6:30 p.m. at Oscar's Restaurant, located just east of the bay at the Rio Cuale footbridge. In keeping with the theme, organizers ask that all those attending the fiesta dress in white attire.
The evening opens with cocktails and live music, followed by wine, a three-course meal and dessert. There will be more live music after the feast to dance the night away.
There only 25 tables (eight guests per table) for this year's dinner, so book your space as soon as possible.
Ticket cost is 1,250 pesos (US$75) per person. Reserve by emailing Matthias Vogt at This email address is being protected from spambots. You need JavaScript enabled to view it., online via PayPal on the Vallarta Garden Club website, pick them up at Galleria Dante at Basilio Badillo 269 on Vallarta's south side or call (322) 222-4019 to pay over the phone.
The PV Garden Club maintains trees and bougainvillea with a year-round gardener, a watering truck, and volunteers who provide upkeep of the planters distributed around the downtown area. More than 200 trees and 1,000 bougainvillea have been planted over the past five years. This is great for visitors and residents and encourages repeat tourism and patronage of the city's businesses.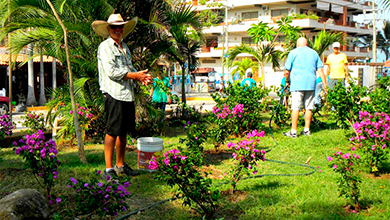 Purr-fect Fashions
High fashion meets great food at Daiquiri Dick's Restaurant (Olas Altas 314, Old Town) on Tuesday, January 12, 10:30 a.m. for an elegant brunch and fashion show to benefit the PuRR Project.
Tickets are 300 pesos and include a three-course brunch with mimosas. The gorgeous women's and men's fashions will be featured from Sucesos Boutique, La Santa Boutique and Tonalli Tienda and original jewelry designed by Artisans on Carranza. There will be a raffle for fabulous prizes such as a deep-sea fishing tour, gift certificates for local restaurants, a membership to the Vallarta Botanical Gardens, original artwork by local artisans, and much more.
Tickets are available only through Vallarta Tickets at US$24 or CAD$28. You may pay with credit card, PayPal or cash. This event sold out very quickly last year, so get your tickets now. If you are in Vallarta and want to pay cash, go to vallartatickets.com for detailed instructions.
PuRR Project now has over 130 adorable cats and kittens in residence. Donations are the only source of funding to provide food, shelter and veterinary care for these rescued animals and events like this help with these necessities.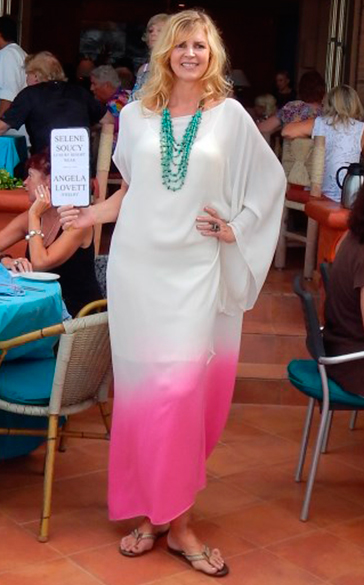 Shopping Locally
The Old Town Farmer's Market/Tianguis Cultural reopened on November 7 and will run Saturdays, 9:30 a.m. to 2 p.m. through April 30. The market is located in Lazaro Cardenas Park on the south side of town, just one block from Los Muertos beach.
About 30 vendors sell all kinds of goods, including organic produce, apparel for the family, homemade dips and salsas, fresh cut flowers, coffee, breads, cheeses, chocolates, handcrafted jewelry, body products, refreshing beverages plus take home and freshly prepared foods.
Strolling Artistically
The weekly stroll through Puerto Vallarta's galleries, the Centro Historico Art Walk started on October 28. This is the 20th year organizers have showcased some of Mexico's finest artists, as well as creative types from other countries who have decided to make Vallarta their home. The Art Walk runs from 6 to 10 p.m. every Wednesday and continues through May 25.
The self-guided walking tour through the city's historic downtown area includes nine galleries, each featuring exhibits and cocktails. Artists working in a variety of mediums are often on hand to answer questions. For more information, and a map visit VallartaArtWalk.com.