Sober Sun
There is more to hanging out in a beach town than keeping your toes in the sand and drinking all the time. The Puerto Vallarta English-speaking Alcoholics Anonymous Serenity Group, along with Al-Anon, will host the 14th Annual Sobriety Under the Sun AA convention at the Westin Resort and Spa (Paseo de La Marina Sur 205, Marina Vallarta) from January 22-24, 2016.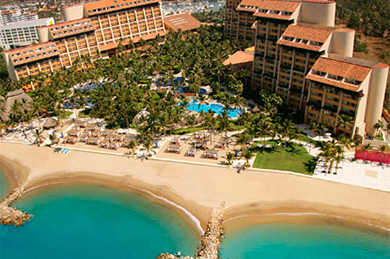 This year's theme will be "Solving Problems Using Spiritual Principals." There will be four main speakers, three from the AA program and one from the Al-Anon program.
There is convenient online registration available at aapvconvention.com until January 16. On-site registration for the convention will also be available beginning from 2 p.m. on Friday, January 22 and continue until late Saturday, along with hotel packages for those who wish to stay at the resort at a special rate. The cost is US$85. Registration includes full access to all meetings and workshops. There are also additional activities, meals and excursions at additional costs. Check out the aapvconvention.com for all the specific information.
Organizers anticipate about 400 recovering alcoholics and Al-Anon members, most coming from the United States and Canada, along with seasonal visitors and full-time residents of Puerto Vallarta. Speaker meetings, discussion groups, workshops, dinners and social events are all planned.
The Alano Club, the local AA chapter, is located at Basilio Badillo 329, directly across the street from Johnny's Diner. The club has one large meeting room and one smaller intimate room. The AA Serenity Group meets twice a day at 9 a.m. and 6:30 p/m. All 12-Step meetings fluctuate, so check the recoverypv.com website for an up-to-date schedule.
Politically Active
Even though you live south of the border doesn't mean you have to give up being involved with U.S. politics. There's a chance to meet others interested in the left side at the Costa Banderas Chapter of Democrats Abroad meeting in the Red Room at ACT II Stages (Insurgentes 300, at the corner of Basilio Badillo) on Tuesday, January 19, 2-4 p.m. There will be a panel discussion about issues and a brief review of data related to money in politics, along with some of its effects and solutions.
Panel Members will be Jerry Kroth, Tobe Jensen, John Wilson-Bugbee and Paul Crist. They are all well known in Democratic circles for a variety of reasons. All are welcome and admission is free. There will also be information about how you can vote from abroad.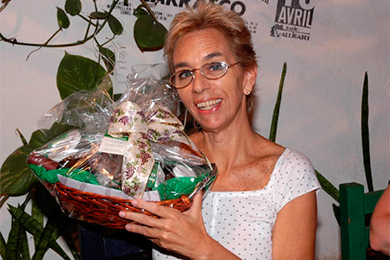 B-I-N-G-O
Keep your dauber handy this winter season because it is a great time to play one of the most popular group games. The biggest and best charity bingo games in Puerto Vallarta take place at Nacho Daddy Restaurant and Bar (Basilio Badillo 287, Old Town). The games take place every other Wednesday throughout the Winter/Spring season of 2016. Come out for an afternoon of fun, friendship and fabulous prizes all for good causes.
Cards go on sale at 3 p.m. and bingo starts at 4 p.m. sharp. These are serious bingo players. Seven, three-card regular games cost 100 pesos. You can buy as many extra cards as you want and can buy three for 100 pesos for the Cash Blackout game to increase your odds of winning some big bucks. Previous winners received incredible cash prizes that ran up to 4,500 pesos in cash. Each winning bingo bag will be filled with prizes and gift certificates valued at a minimum of 1,400 pesos.
Increase your chances of winning even more by bringing gently used clothing to donate to the Pasitos de Luz or Colina Spay & Neuter accounts at Deja New Consignments. You will receive one free bingo card for each of the seven regular games. Each week there will also be two raffles running: one 50/50 raffle offering a cash prize and another raffle for big ticket prizes.
Monies raised go to the non-profits Pasitos de Luz and the Colina Spay and Neuter Clinic.
Pasitos de Luz is a day care center that provides education and rehabilitation for disabled children from low-income families. The Colina Spay Neuter Clinic is a permanent facility that holds free spay and neuter clinics for cats and dogs.
Here is the 2016 Charity BINGO schedule: January 20, February 3 and 17, March 2, 16 and 30 and April 13 & 27.
Join the fun and support local charities.