On Sunday at 10:30 a.m., Tom VandenBosch will cap nearly two years of intensive preparation with his ordination as a transitional deacon at St. Mark's Anglican Church in Guadalajara.
"A transitional deacon is one that is on his way to becoming a priest, after another year of study," said VandenBosch, adding that his instructor and pastor is the Rev. Dr. Jim Priddy, who is also a faculty member at the small Spanish language Centro de Estudios Teológicos de San Andrés (St. Andrew's Center for Theological Studies) in the Guadalajara area.
"It's been intense," said VandenBosch, reflecting on his recent spate of six essay exams that lasted two full days. "Father Priddy has been giving me the same curriculum he had when he went to a very good seminary in Texas. He orders my books from the States, because they're in English, and he picks them up when he visits Texas."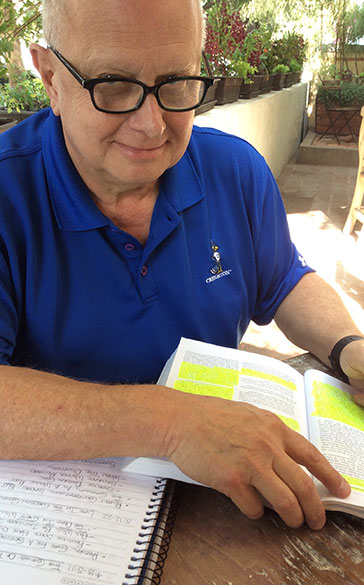 VandenBosch noted that classes and books at CETSA are normally in Spanish for the seminary's approximately 12 students and that Priddy, who has taught in Spanish there, now gives him classes in English individually.
Please login or subscribe to view the complete article.