The artistic juxtaposition of the absurd and the real is a familiar sight in Mexico.
According to the great Colombian novelist Gabriel Garcia Marquez it is a country where surrealism "runs through the streets." While the surrealist movement originated in Europe, many of its greatest proponents lived in Mexico. Remedios Varo and Leonora Carrington made it their home, while others like Andre Breton and Salvador Dali paid visits. "There is no way I'm going back to Mexico," Dali even complained. "I can't stand to be in a country that is more surrealist than my paintings."
To those who have never visited Mexico, this might seem like dramatic posturing. But a quick glance at the history books shows the reputation is merited. Here are five events so extraordinary they could be Garcia Marquez inventions.
1. The Spanish slave turned Mayan warrior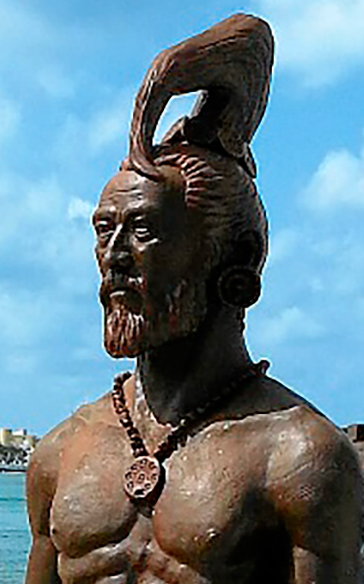 Shipwrecked in the Caribbean in 1511, Gonzalo Guerrero and a group of exhausted, dehydrated passengers washed up on the shores of the Mexican island of Cozumel. A welcoming party of Mayan warriors was anything but friendly. The survivors were kidnapped, caged and scheduled for sacrifice. Four of the prisoners had their hearts cut out and offered to the gods, but Guerrero and a Franciscan friar escaped just in time. They were captured by another tribe and put to work as slaves. Yet Guerrero reportedly killed an alligator when it attacked his master and the feat of bravery won him freedom from slavery. He married a Mayan princess, tattooed his face and had the first mestizo (mixed) children.
When Hernan Cortes' expedition showed up in Mexico in 1519, he heard rumours of the Spaniards and wanted them as interpreters. The friar was ecstatic and went to tell Guerrero.
"I am married and have three children," Guerrero answered. "The indigenous people look on me as a Cacique (lord) and a captain in times of war." Meanwhile, his wife was furious. "What is this slave coming here to talk to my husband?" she told the Spanish friar. "Get out of here, and don't trouble us with any more words."
Guerrero lived as a Mayan leader and even led campaigns against Cortes. He was killed by a Spanish arquebus in 1536.
2. The Mexican general who gave his leg a full state burial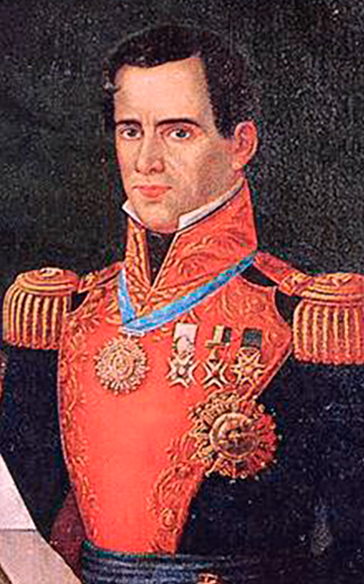 Mexican General Antonio Lopez de Santa Anna is best remembered in Mexico as the man who saved his own life by signing over all Mexican rights to Texas. It was the beginning of a process that would eventually see Mexico lose more than half of its territories to the United States.
Yet the General was also behind one the most eccentric burials in history. After being hit by French cannon fire in 1838, the famously flamboyant military leader had his left leg amputated. When he became Mexican president four years later, he arranged for the limb to be given an elaborate state funeral that included cannon salutes, prayers and poetry. Unfortunately for the president, public opinion soon turned. In 1844, an angry mob dug up the limb and paraded it through the streets of Mexico City.
3. The revolutionary saint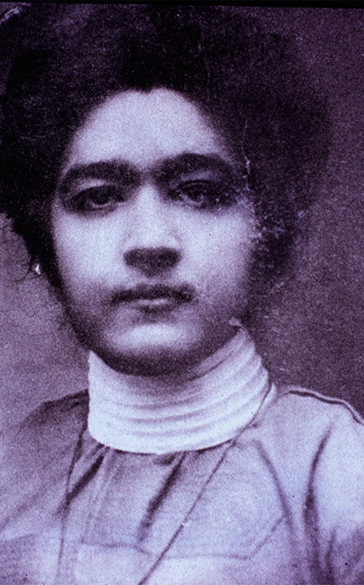 The Sonora desert inspires such a sense of mystery that one historian has remarked it breeds "messiahs like mushrooms after a storm."
Teresa Urrea was born in the region, the daughter of an unwed 14-year-old mother and a father who ignored her. By the time she was 19 she had transformed into the famous "Santa Teresa," a mystic whose comments on social justice inspired such revolutionary fervor the government exiled her to the United States.
Urrea became famous in her mid-teens, when she fell into a coma and was "resurrected" at her wake. Word soon spread that she had healing powers. A following of 1,200 people camped outside her desert town. Sick pilgrims came for healing.
In 1891, the village of Tomochic sought her guidance after a drought. When unrest broke out against the government, Urrea was held responsible. While villagers invoked her name, she distanced herself from the violence, although she always expressed empathy for the plight of the poor. While no evidence has been uncovered implicating her in the rebellion, she was deported in 1892. Eventually she settled in El Paso, Texas, where she continued as a healer.
In 2005, nearly one hundred years after her death, a distant relative Luis Alberto Urrea published "The Hummingbird's Daughter," a novel about the folk saint.
4. Edward James, the eccentric surrealist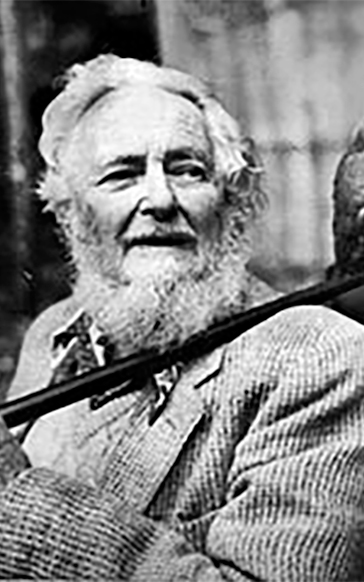 Like many other artists, Englishman Edward James was seduced by the archaeological discoveries unearthed in Mexico in the early twentieth century. His most famous artwork "Las Pozas" (the Pools), reflects this obsession. In a tribute to the ancient cities that were unearthed in Mexico's jungles, the massive artwork features a series of concrete towers and stairways that twist through the jungle canopy.
James was himself a living work of surrealism. A millionaire arts patron who grew up among aristocrats and was rumored to be the son or grandson of King Edward VII, he moved to Mexico to devote two decades of his life to the work. He reportedly enjoyed naked strolls through the park and often slept outside among the weeds. He even asked his personal chefs to cook banquets for the exotic animals that populated the park.
5. The twice-martyred "Maddest One"
"Give me holy protection, through Saint Nazario, Protector of the poorest, Knights of the people, Saint Nazario, give us life," reads the verse, printed in the style of a Catholic prayer book. But Saint Nazario is no Vatican sanctioned martyr.
This is because Nazario Moreno Gonzalez was a drug trafficker from Michoacan who built a quasi-religious movement with him at the center. He wrote both a memoir and a book of musings in which he espoused a bizarre and contradictory narco-Christian ethic.
When the government announced his demise in December 2010, his own messianic mythmaking and the failure to find a body converged to send the rumor mill spinning frantically. After another gunfight three years later and the recovery of a corpse, forensic experts confirmed the suspicions. The officially slain drug messiah had kept up his criminal enterprise until his real death in 2014.