More than 1,000 drivers have been fined in the two days since state authorities decided to strictly enforce regulations governing tinted car windows. The legislation also aims to tackle the problem of drivers covering their licence plates to avoid being detected by security cameras for infringements. Traffic agents were strategically posted in five points of metropolitan Guadalajara and inspected hundreds of cars. At the end of the second day, 14 cars and four motorcycles had been seized for having their licence plates covered.
According to Marco Antonio Castaneda, the general commissioner of traffic police, the primary objective of the operation is to combat crime.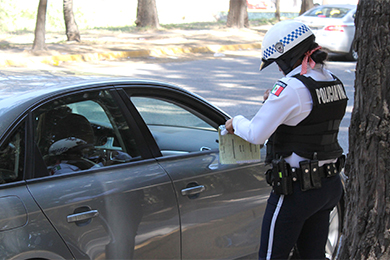 "The goal is to check vehicles with tinted windows, and to ensure they are not carrying armed people or people who may have a warrant out for their arrest," he said.
According to Transportation Department (Semov) Director Servando Sepulveda Enriquez, people give many reasons for tinting their windows. "Whether it is for aesthetic reasons, for comfort in the summer, or for privacy, there are no relevant arguments to carry on with this fashion as it does nothing to contribute to increased traffic security."
Under the current legislation, the maximum tint for front side windows is 30 percent. Other windows can be 70 percent tinted except for the windshield, which must be completely clear.
Any vehicle exceeding these limits is liable to be fined.
"It's a total robbery," said Alfonso, one of the motorists fined for not showing plates. "They are looking for any excuse to harass citizens."
Sanctions range from one to five days of minimum wage. The average fine is around 80 pesos (US$4.40), but if the fine is paid during the first five days the cost is only 35 pesos (US$1.90).