Mexico's Alejandro Gonzalez Inarritu aims to make history on Sunday by becoming the first director to collect back-to-back Oscars. Yet Inarritu's revenge tale "The Revenant" has nothing to do with Mexico, unlike another nominated film.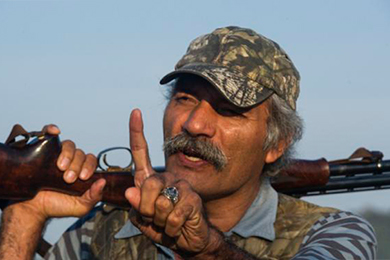 U.S. director Matthew Heineman's "Cartel Land" – up for Best Documentary – provides an engrossing glimpse into Mexico's violent drug cartels. It tells the parallel stories of two vigilantes fighting gangs on both sides of the border – in Arizona and the crime-ravaged state of Michoacan.
The extraordinary access Heineman obtained to the Mexican vigilantes, or autodefensas, is apparent from the opening, where we bear witness to what looks like a pagan ritual in a forest. Yet the masked man shrouded in smoke is not a medicine man, but a meth cook, who explains his motives in the hushed tone of a confessor.
Much has been made in the media of this unprecedented access. There are even disturbing later scenes of shoot-outs and torture rooms.
But the film does not rely solely on its insight into the politics of vigilantism. The director also gains incredible personal access to the movement's leader, Dr. Jose Manuel Mireles.
Heineman was introduced to the film's central subject by a journalist who said he was the "most interesting man" she knew.
Mireles is indeed a captivating presence: softly-spoken and sympathetic. But this is no whitewashed portrayal. We also see his shortcomings and transgressions, which range from cheating on his wife, to ordering an execution.
The documentary brilliantly captures Mireles' rise and crashing fall. By the end, he is an isolated figure, cut off from the autodefensas and in fear of the government.
Sadly, the film has a glaring flaw. The Arizona scenes are neither revealing nor captivating. The "heavily armed drug smugglers and human traffickers" that we are warned about never make an appearance. Instead, a self-appointed border agent apprehends a group of unarmed migrants in a bush.
The story in Michoacan drowns out Arizona, creating an imbalance that detracts from the film.
Yet as events south of the border spiral out of control, Heineman can be forgiven for focusing on Mexico.
By the end of the film, we have come full circle. We are back in the forest, among the smoke and the meth. The gangs have been chased out, but what has replaced them? "Somehow, everybody has gotten corrupted," the masked man reveals. "The autodefensas and the people cooking meth, we're pretty much the same team."
"Cartel Land" is available on Netflix in Mexico and the United States.