Katherine Elliott Joachim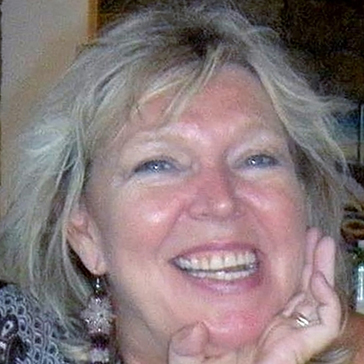 Katherine Elliott Joachim, the inspiration behind the "Thrill the World Ajijic" fundraiser for the Chapala Cruz Roja, died at her home in San Antonio Tlayacapan on February 2.
Born in Frankfurt, Germany on June 18, 1958, Elliott was the daughter of a U.S. diplomat and lived on four continents as a child.
Although she obtained a perfect score in her college prep exams, she decided to drop out of high school. Nonetheless, she was a voracious reader and became a ballroom dancing champion.
Elliott met her husband Bruno in Virginia. For both, it was love at first sight and they married 17 years ago.
She bought a house at Lakeside after a brief vacation in Mexico ten years ago. The couple moved down shortly thereafter.
Elliott was known for her bright humor and sharp wit. She will be remembered for her generous spirit and infectious zest for life. She lived valiantly through a long illness and then died as she lived, with an unwavering concern for others and joy in life.
Elliott used her many talents to give back to the community. Most notably, she spearheaded, mobilized and performed in "Thrill the World Ajijic" to benefit the Chapala Cruz Roja. The most recent event, held last October, raised a whopping 500,000 pesos, according to the Red Cross.
Elliott was a founding member of the Community Safety Initiative, serving the general safety of eight lakeside municipalities. She made many random acts of kindness, including bringing candy to children receiving chemotherapy when she went for her own treatment. She was on a winning Chili Cookoff team for two years running that raised money for various charities. She also helped out at a local orphanage.
Elliott worked as a realtor at Lakeside. She was co-owner of the Lake Chapala Ballroom in Ajijic, where she and business partner James Wayne give dance lessons and fitness classes.
Elliott is survived by her husband Bruno Joachim and his four children, Kathryn, Alex, Curtis, and Max; mother Barbara Elliott Hopkins; sister Ann Hopkins Campbell (Benjamin Campbell); brother Charles Rogers Hopkins (Teri Hopkins); and nephews, nieces, great nephew and great nieces, whose lives are all the richer for having loved her.
A service to celebrate Elliott's life will be held at St. Andrew's Anglican Church on Monday, February 8, 11 a.m. Donations in honor of Elliott may be made to Cruz Roja (www.lakechapalacharities.org) or to St. Andrew's Anglican Church.