Rudolph Charles Salazar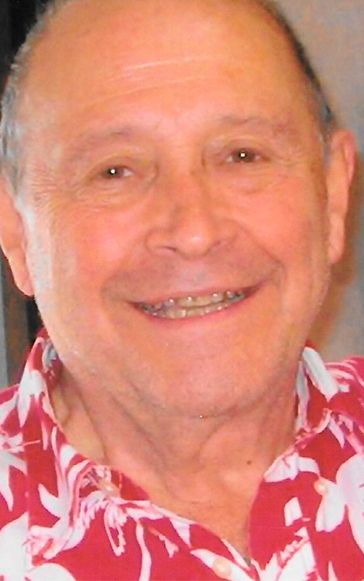 Friends of Rudy Salazar were saddened to hear that the longtime Ajijic resident died November 29, 2015 in Albuquerque, New Mexico. Salazar had not been well following an operation in May 2015. He was airlifted to the United States in June last year for further medical attention.
Rudolph Charles Salazar was born January 13, 1929 in Albuquerque. He was a descendent of two of New Mexico's original colonial families (Salazar, Armijo) who arrived from Spain in 1693. He took great pride in his Hispanic heritage. Some of his ancestors were administrators for the Spanish Crown and later for the territory and State of New Mexico.
Salazar's professional career was as an interior designer in Albuquerque, Santa Fe, San Francisco, New York and Palm Springs. A member of the American Society of Interior Designers, he was featured in Architectural Digest for his room designs, and he was particularly influential in helping to define the style of model homes for a housing developer in Albuquerque.
In 1990 Salazar settled in Ajijic with his life partner Duane Mason Wilson of Colorado, who died of emphysema in 2007 in Albuquerque. They met in the late 1940s while both were serving with the U.S. Navy in the Pacific. They were together for 41 years, sharing many interests, including traveling extensively in Europe and Asia. They loved Mexico and the Lake Chapala expat community. They owned three houses while in Ajijic, all exquisitely decorated and landscaped. They were known as supremely gracious hosts of elegant sit-down dinner parties for 30, set with porcelain, silver and crystal. Waiters in uniform greeted the guests and champagne was served by the pool. Salazar was a superb gourmet cook, especially of desserts, and one of the first presidents of the Culinary Arts Society of Ajijic (CASA). He helped to produce the CASA Cookbook which features his Tuscany Torte and Viennese Cream recipes. Salazar was considered to be a splendid president as he insisted everyone in CASA should laugh often and enjoy themselves, which they did because of his constant amiable nature.
Salazar was a great friend to many at Lakeside. He was known for his wonderful sense of humor, sincerity and refined style, his love of gardening and cooking, and was an excellent dancer. He is also affectionately remembered as a jovial companion by other dog owners who walked together in the early morning along the shore of Lake Chapala. Salazar lavished attention on his pets. His last beloved dogs were Bambi (Chihuahua), Willy (Boston Terrier), and Coco and Eva (Pomeranians).
Rudy is survived by several family members in the U.S. and his devoted houseman Jaime in Ajijic, who worked for him and Duane for 25 years.
A "Celebration of Life Remembrance" gathering will be held for Salazar on Thursday, March 3, 1:30 p.m. in Ajijic. Friends wishing to attend should contact Walt Wehrell by email at This email address is being protected from spambots. You need JavaScript enabled to view it. or 376-765-3305 for further information.
Joyce Bownds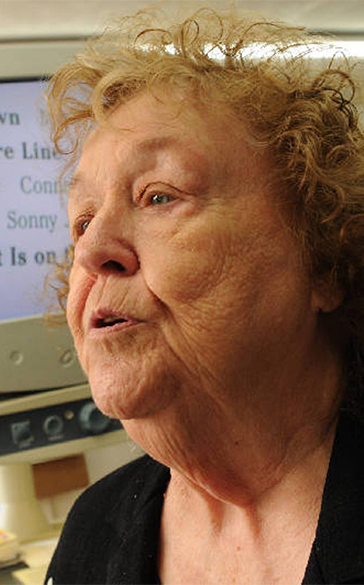 Joyce Bownds, a life member of the American Society of Jalisco and former resident of Guadalajara, died January 31 in Chattanooga, Tennessee.
Bownds was born on October 6, 1934 in Pearland, Texas. She owned WUAT Radio, and was a well-known personality in Pikeville, Tennessee.
Sometime in the mid 1970's, Bownds and her husband Charles moved to Guadalajara so he could attend medical school. After he graduated, he was offered a position in Pikesville. Bownds stayed on in Guadalajara while her husband moved to Tennessee. The couple visited each other as often as possible and in the early 1990's Bownds moved back permanently to Tennessee. They maintained a home here in Guadalajara and made periodic visits.
Bownds suffered from macular degeneration and was legally blind when she developed a new technique of abstract art, which has received high acclaim in Chattanooga area galleries.
She will be greatly missed by her friends at the American Society.
Bownds is survived by her husband, Dr. Charles P. Bownds; her sons Charles Jr. and John; and her four grandchildren, Brett, Adam, Jennifer, and John Jr.