Gary Keeler
Riberas resident Gary Keeler died at home on Sunday, February 28.
Born June 9, 1934 in Salt Lake City, Utah, Keeler moved to Las Vegas, Nevada at age 16, and then to San Diego, California. He finished high school at Helix High in San Diego.
Keeler was an active member of the Church of Jesus Christ of Latter-day Saints. As a young man he served a Spanish-speaking mission in Mexico for two and a half years. He served diligently in many callings, including as a High Counselor for 18 years and as a bishop in Springdale, Arkansas for five years. Most recently he has been a Sunday School teacher.
Keeler attended Brigham Young University prior to his mission and at age 36 completed his college degree at Indiana University, receiving a Bachelor of Engineering degree. He worked in the field as an industrial engineer, mostly in the airplane industry, and finished his career in Northwest Arkansas in the poultry industry.
While living in Washington County, Arkansas, he served two terms as the justice of the peace. He was the first Republican elected since the Civil War and the local newspaper called him "the voice of reason."
He and his wife Jean have lived at Lakeside for 12 and a half years. Gary was an active participant in several community groups. He liked to sing and was a member of Los Cantantes del Lago and Barbershop Quartet. He participated in the Lakeside Little Theatre and enjoyed teaching Spanish at the Lake Chapala Society and from his home.
Keeler is survived by his wife of 39 years, Jean Keeler, a daughter D'Onn Genovese (Encinitas, California), a brother James Keeler (Salt Lake City, Utah), a stepson Lee Misnor (Victorivlle, California), and many nephews and nieces.
Memorial services will be held Saturday, March 5, 5 p.m. at the Church of Jesus Christ of Latter-day Saints at San Jorge 105, Riberas del Pilar (across from Mom's Deli on the Carretera).
Laurel Kelley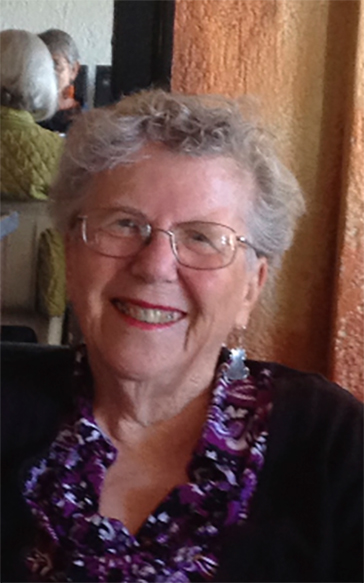 Lakeside resident Laurel Kelley died at a Guadalajara hospital on February 18, following a brief illness.
Kelley was born in Detroit, Michigan on January 26, 1924, to parents George and Florence Bamberger.
She met Donald Kelley in Michigan and the couple married in 1942. They moved to Los Angeles, California after World War II, where Kelley worked as a secretary for a local church, the California Migrant Ministry and the University of Southern California.
The couple raised three children. After Kelley retired in 1975 they began traveling, eventually settling in Patzcuaro, Michoacan for nearly 20 years. After her husband passed away, she moved to the Ajijic area where she remained another 20 years.
Kelley very much enjoyed her involvement in various book clubs and Al-Anon groups, and volunteered for many years at Lake Chapala Society.
Kelley is survived by sons Dean (Jan) and Greg (Carol) and daughter Lisa (Michael); and grandsons Jason (Carmen) and Michael. Also, granddaughters Sara and Erin of Mission Viejo California, granddaughter Amy and great-granddaughter Ruby of Los Angeles, and great grand-daughter Andrea of Ajijic.
A memorial service and celebration of Kelley's life will be announced at a later date.