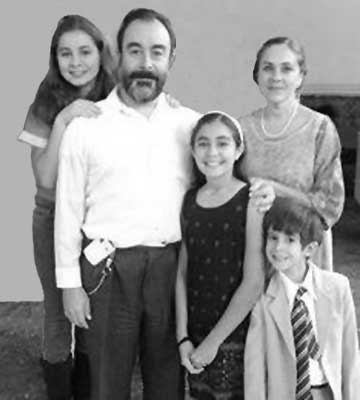 Few members of the audience at the Auditorium in Ajijic last Friday could have anticipated the treat that awaited them at The Hermosillo Family and Friends' Christmas Concert. Presented by ¡Viva La Música!, it featured operatic and Christmas music in a "Tribute to Harlan Snow," who died in 2010 aged 82.
The program opened to Mariana and Lucia playing Giuseppe Torelli's "Concerto for two violins." The audience was enraptured, not only by the expert command of their instruments but also by the poise and confidence the pair displayed on stage. When Mariana returned to sing Andrew Lloyd Webber's "Wishing you were somehow here again," no-one can have escaped the tingling sensation down the back of the neck, her delivery and demeanor were perfect.
Arm and neck hairs continued to get a comprehensive work-out throughout the show, particularly during Lucia's singing of Schönberg's "I Dreamed a Dream" and young Jorge's statue still, boy-soprano rendition of "Concerto for one voice" by Dedeux which brought the house down.