In 2012, a casual conversation with yoga master Paul King alerted me to the fact that vast numbers of people—myself included—are inviting dire consequences in the future by spending years working at a laptop with poor posture.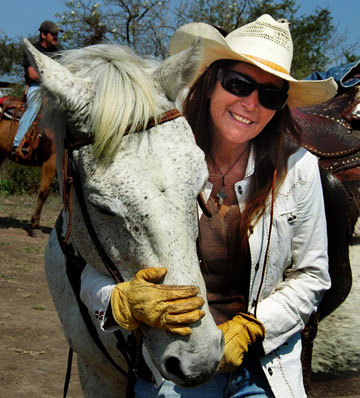 If you like horses, you'll love Hacienda de Taos, a 110-acre ranch located just 12 kilometers south of Lake Chapala along the way to Concepción de Buenos Aires.
Celebrated Guadalajara muralist Jorge Monroy is working on a gigantic mural that will grace the new wing of the Hospital Civil Viejo and depict its distinguished history.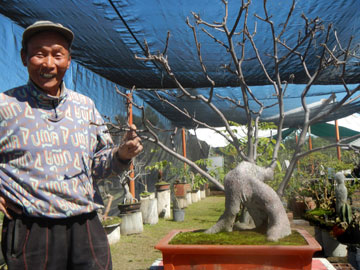 Guadalajara's Parque Metropolitano is hidden away on the western side of town, wedged between sleepy Ciudad Granja and bustling Plaza Galerías.
The other day I received an invitation to hike in the hills above Ajijic. Our guide was to be long-distance walker Cam Honan. "We're heading for a place everyone calls 'The Indian Ceremonial Grounds,'" said Honan. "Every so often a large number of indigenous people gather together up there for something called La Danza del Sol. It's a beautiful, wide open space with good vibrations and a magnificent view of Lake Chapala."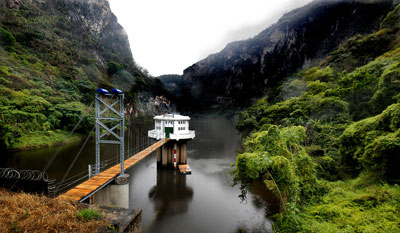 Years ago I was told tales about "two stone giants" standing guard over ruins deep inside one of the barrancas of the ubiquitous Santiago River. The exact location of those monos, as people call them, escaped me until yesterday, when my friend Rodrigo Orozco offered to show them to me.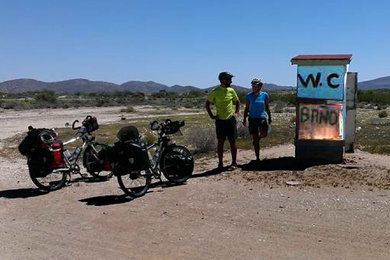 Driving along the Nogales highway one day, my neighbor Jorge Monroy spotted a bicycle rider off in the distance. To his friend in the seat next to him, he remarked, "See that cyclist? I bet you he's traveled here from far, far, away."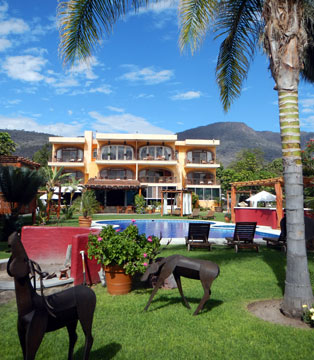 I hesitate to write about the Ajijic area since so many readers of this newspaper are far more knowledgeable about the place than I am. Nevertheless, as a resident of Greater Guadalajara, I occasionally feel obliged to remind Tapatíos of what a treasure the Ribera is.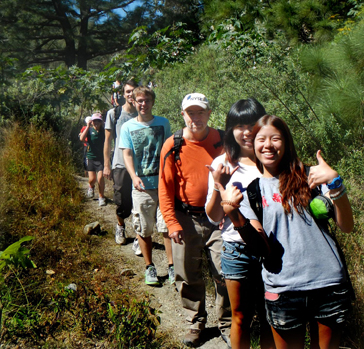 Fifteen foreign students at the Tec de Monterrey university were joined by 38 well-wishers and volunteer drivers for an 'English Outdoors' hike in the Primavera Forest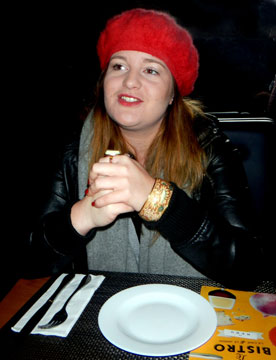 All over the world, expatriates come together to socialize and chat about the joys, sorrows, strategies and surprises of living abroad. Until now, all such gatherings I've attended have been spontaneous reunions of people who have been "thrown into the same boat," people who are often colleagues in the same line of work.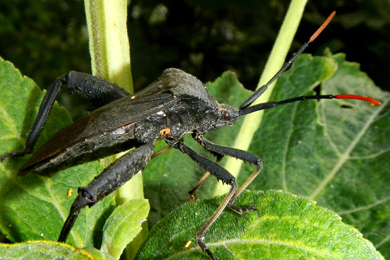 Two weeks ago the Reporter featured an article on Wikiloc, a Google-Earth Program which shows you hiking and cycling trails close to home and all around the globe. I decided to test out Wikiloc by searching for a good hike convenient to people living both in Guadalajara and Ajijic.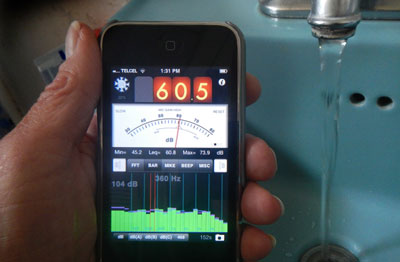 In June 2013, hundreds of lakeside residents were kept awake for 22 hours when an electronic music festival featuring "incessant high-decibel noise" was held in Ajijic.
A few years ago, I received an email from a very talented craftsman in Germany. He was looking for large pieces of high-grade obsidian which he planned to shape into giant black balls about a meter in diameter. "Can I find what I need in Jalisco?" he asked.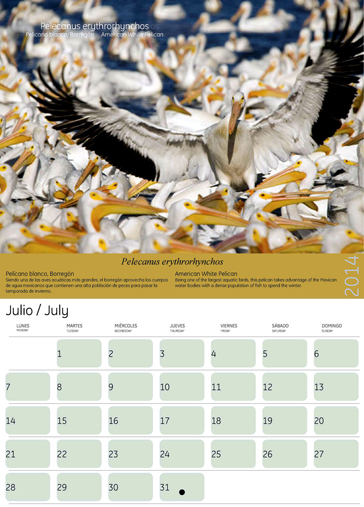 Jalisco nature photographer Jesús "Chuy" Moreno has been publishing calendars featuring his outstanding photos of western Mexico's flora and fauna since 2010. Whereas in the past he offered desk agendas in Spanish only, for 2014 he has produced a bilingual wall calendar which sells for 120 pesos.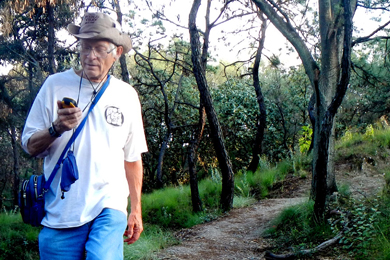 Before submitting this excellent article, the author suggested I investigate Wikiloc myself and try uploading, downloading and following trails from their website. I discovered that Wikiloc has over 800,000 members all over the world who have uploaded a staggering 1,571,000 trails with nearly two and a half million photos to boot. The wonderful thing is that the trails include everything from easy walks around town for the whole family to technical climbs up snowy mountain peaks. This means Wikiloc literally has something for everyone: kids, hikers, cyclists, dune-buggy drivers, whatever. I've taken KireMex's advice and in the following weeks, I hope to report on new and interesting sites in this part of Mexico, discovered thanks to Wikiloc …and "the hiker known as KireMex." - John Pint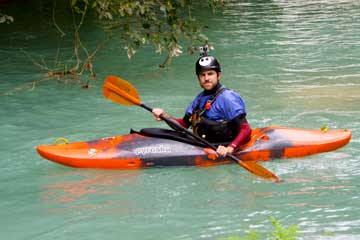 Three river-running experts from the United States plan to take on a task more difficult – and disgusting – than Hercules' cleaning of the Augean stables. They plan to raft down the Santiago River from its source at Lake Chapala all the way to the estuary near San Blas where it pours into the Pacific Ocean, a distance of 562 kilometers.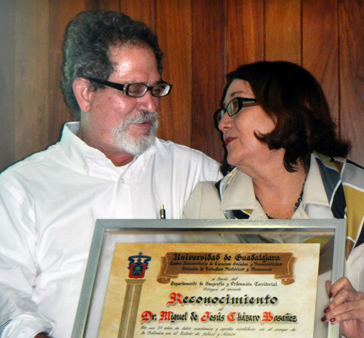 On September 26, 150 people gathered at the Universidad de Guadalajara's Alberto Navarro Auditorium to pay tribute to Dr. Miguel Cházaro, a legend among Mexico's botanists. After 25 years as a UdG professor, Jalisco's best-known botanist was "retiring" to his native Veracruz, where, attested one of his colleagues, "he'll probably keep right on collecting for another 25 years."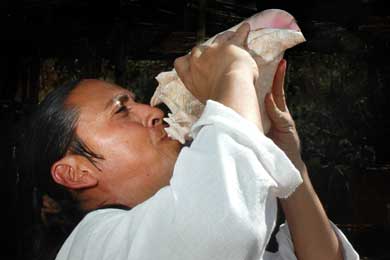 In a previous article, I wrote about a hike to the Indian Ceremonial Grounds, located 1.7 kilometers north of Ajijic. These grounds are located on a wide, flat, grassy meadow where we found a very large circle of stones encompassing a lone tree decorated with long red, white, blue, green and yellow strips of cloth.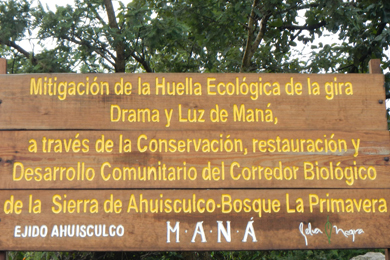 I usually consider Facebook a great waste of time, but every once in a while it brings something worthwhile into my life. In this case, it was an album of photos taken by my friend Franky Alvarez in a place I'd never seen: el Bosque de Ahuisculco, located 30 kilometers southwest of Guadalajara, near Tala.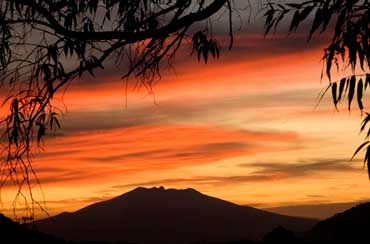 Long-distance hiker Cam Honan says that in December of this year he will attempt to walk, cycle or kayak to the three major types of volcanoes, all of which lie within a 50-kilometer range of Guadalajara.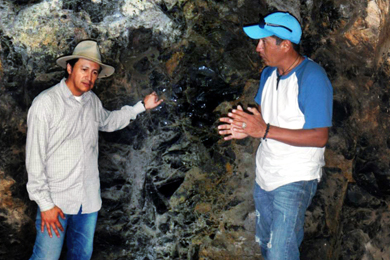 One day at the Casa de Cultura in Teuchitlán, I spent a while chatting with Chava Villalobos, one of the most knowledgeable guides at the Guachimontones archaeological site. Chava was born in Teuchitlán and for a long time his teacher was the late Phil Weigand. When I mentioned that I was interested in obsidian, he told me about a deep mine he knew of where the Indians had been extracting the biggest pieces of obsidian he had ever seen. Not even Rodrigo Esparza, "The Obsidian Detective," knew about this place, he said, and offered to take us there whenever we'd like.