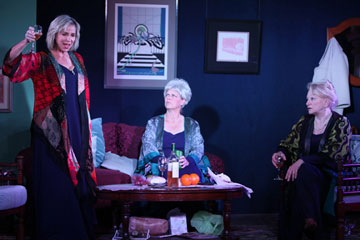 Theater-lovers are in for a special treat with My, My, How Nice Productions' presentation of Ivan Menchell's 1990 comedy, "The Cemetery Club."
Completely belying its misleadingly depressing title, the show is thickly laden with quick-witted and perfectly timed Jewish humor such that the audience's laughter is irrepressible throughout.
Director Bernadette Jones is a newcomer to Lakeside. A professional director of over 30 theater productions, she was the founder and artistic director of Theatreworks Productions that still continues in Toronto under new leadership.