The Lakeside Progressives will meet on Tuesday, February 11, 4 p.m. at the Peacock Garden restaurant in Ajijic.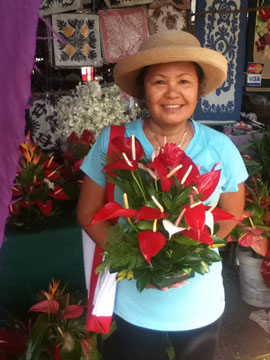 The next meeting of the Lake Chapala Society History Club will be Friday, February 7 at 2 pm at the LCS.
End Polio Now!
The Rotary Club of Ajijic thanks everyone who contributed to the November 8 fundraising dinner and wants them to know that the Bill and Melinda Gates Foundation has not only doubled the final 22,000 pesos raised, but tripled it.  A total of 66,000 pesos has been sent to Rotary International's End Polio Now! program, club officers report.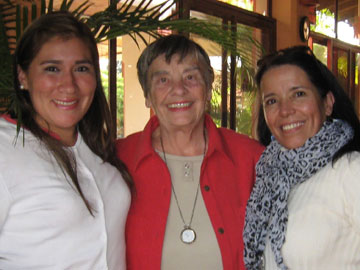 The volunteers of Upscale Resale Bazar celebrated with their new and old management teams at a Hand Off Party in the Clubhouse in El Parque on January 14.
Twenty-four teams competed in the 10th Cruz Roja Chapala Golf Classic held November 7 at the Chapala Country Club in Vista del Lago.
The speaker at the meeting of the Lakeside British Society on Saturday, February 1, 2 p.m. will be Patricia González from DIM (Diaonostico, Imagenologia, Mopecular), who will talk about PET scans, which use radiation, or nuclear medicine imaging, to produce 3-dimensional, color images of the functional processes within the human body.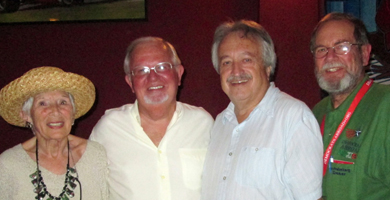 Christmas Bazaar
This weekend's second Lakeside Christmas Bazaar has added many more exhibitors, among them the kids from the Efren Gonzalez Children's Art Workshop. They will be showing original artwork and wonderful art cards that make for a great gift.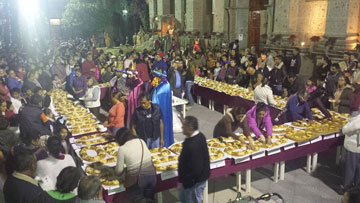 The Lake Chapala Chapter of Democrats Abroad Mexico will conduct its first meeting of 2014 on Monday, January 13 at La Bodega Restaurant in Ajijic.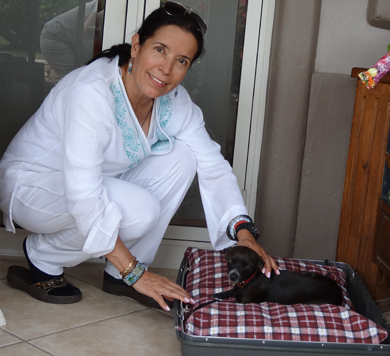 Non-profit roundtable
The final call has gone out for representatives of Lakeside area charity and non-profit organizations interested in getting in on the roundtable gathering scheduled for Wednesday, November 6, 1:30 p.m. at the Lake Chapala Society gazebo. Topics of mutual interest under discussion include volunteer recruitment, keeping up a local events calendar and networking to resolve common problems. Each group that plans on attending is asked to submit a brief write-up listing its mission statement, the name, phone number and email address of the president or chairperson and website URL.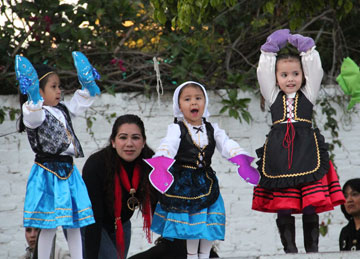 Monthly visits to the Lake Chapala area by staff of the U.S.  Consulate General will take place on the second Wednesday of the month until further notice.  The first 2014 date for the local consular outreach program is Wednesday January 8.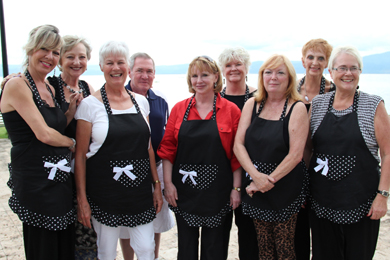 Canadian Legion
The Royal Canadian Legion, Lake Chapala Mexico Branch, will be holding a Poppy Drive from Friday, October 25 to Monday, November 11.  Poppies will be available at various locations around Lakeside.
Recognizing that our marvelously benign year-round climate makes the Chapala area an ideal place to cultivate edible garden goodies, Ajijic resident John McWilliams came up with the idea of getting interested folks together to share ideas and experiences in cultivating home-grown vegetables.
Members of Weight Watchers in Ajijic have raised enough money to feed two marginalized local families for one year.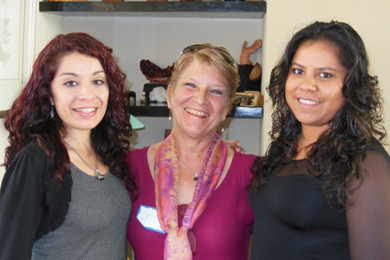 The UVA  (University Vocational Assistance) family — scholarship students, sponsors and friends of the program  — recently gathered at the home of Sue Torres in Ajijic to celebrate the season and the efforts of this lakeside charity.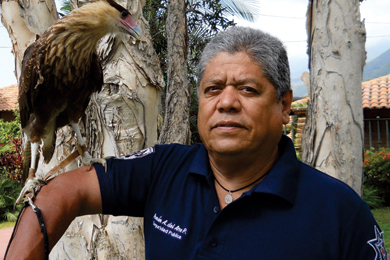 Dine with the Shrine
A Dine with the Shrine fundraising event will be held on Tuesday, October 22 at the Hotel Nueva Posada in Ajijic.  Special lunches/dinners will be served from noon to 6 p.m.   The hosts, Michael and Maria Eager, have two great entrees planned at a cost of only 130 pesos. Both include a small house salad with vinaigrette dressing and a bolillo (bread roll) with butter.
Want to generate some holiday cheer for impoverished kids? Chapala's San Francisco parish curate Enrique Monteon Curiel and the church's Salesian lay missioners welcome your generous contributions to the annual Jugueton toy collection marathon to be held this weekend at the central plaza.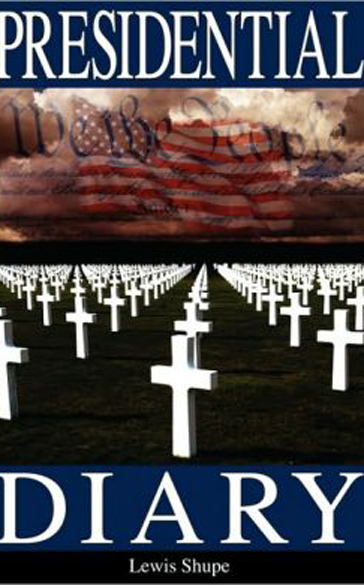 Conservatives
The October meeting of the Lakeside Conservatives will be on Tuesday, October 8, 4 p.m. at the Club Exotica, upstairs in the El Jardin Restaurant on the north-east corner of the Ajijic plaza.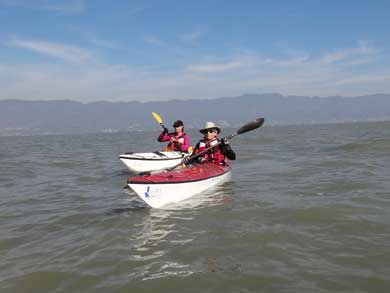 On Friday, November 29, nine members of the Lake Chapala Kayaking Club set forth from the parking lot of La Tasca in Ajijic to paddle their way across the lake to San Luis Soyatlan.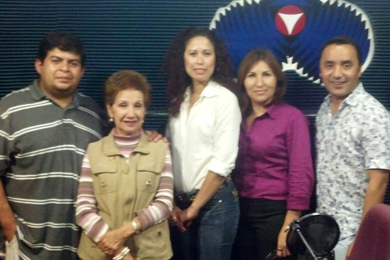 On the airwaves
Chapala's Love in Action (LIA) Children's Home was featured in the September 22 transmission of El Lenguaje del Corazon (Language of the Heart), a prime time Sunday evening program aired on Radio Mujer 1040 AM, a Guadalajara radio station focusing on issues of interest to female listeners.  LIA founder Anabel Frutos and administrator Dalia Zepeda took part in a 60-minute interview to talk about the shelter's roots, ongoing services and future projects.
Man's best friend will have a chance to lap up a day of sporting fun on Sunday, December 1 at the Dog Agility Match to be hosted by the Free Spirit Playpark, Ramon Corona 166, San Antonio Tlayacapan.
Relief effort
Norm Pifer, vice president of the Chapala Cruz Roja's board of directors, says anyone wishing to help in the Mexican relief effort on the Pacific coast following the devastating storm damage there can write a U.S. check to CRIVC, INC or a Mexican check in pesos to Cruz Roja Mexicana I.A.P. They can leave checks at the Lake Chapala Society table, give them to Charlie Klestadt or Pifer, or deliver them to the Red Cross clinic in Chapala. Cash donations are also accepted and welcome.