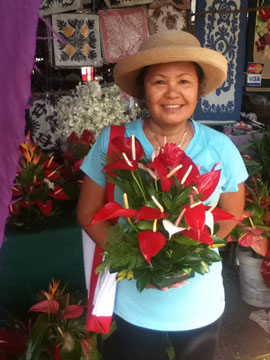 The next meeting of the Lake Chapala Society History Club will be Friday, February 7 at 2 pm at the LCS.
The club will show an emotional and upsetting movie about human relationships in China. All are welcome. Membership in the LCS is not required for admission.
Open Gaming
Want to learn and play new card/table/board games? Looking to share your favorite games with new players? Join the group at the Lake Chapala Gazebo on Mondays 1 to 3:45 p.m. Nearly anything goes: Uno, Monopoly, Mah Jongg, Fluxx, Scrabble, Cribbage, Clue, Pandemic, Rummikub, etc. Please bring games to teach & share (though no "loud" or "party" games that are likely to distract or disrupt nearby games & gamers, please); or come empty-handed to play what others bring. Open to LCS members 1-2 p.m.; open to public after 2 p.m.
Support groups
Loss and Moving Forward Support Group is for people who have lost a life partner through death or divorce or a parent or child. Through a circle of support we will focus on the roller coaster of emotions experienced and ways to positively harness those emotions towards creating a new life. The group will meet on the second and fourth Wednesdays from 2:30-4 p.m.
The Womens' Cancer & Life Threatening Disease Support Group meets the second and fourth Monday of each month from 11:30 a.m to 1 p.m. It's a place to get comfort and information from people who really understand what you're experiencing. The group is open to people in treatment, and recent survivors. The Group is free and run by a professional counselor. For more information contact This email address is being protected from spambots. You need JavaScript enabled to view it. , 766-4522.
Jaltepec
Jaltepec Centro Educativo holds its Second Master Chef "Hands On" Cooking Workshop on Thursday, February 20.
This workshop, which is limited to 24 guests, is led by one of the "master chefs" from Number Four Restaurant and takes places in the facility's mini kitchen laboratory.
Refreshments will be served at 9.30 a.m. and the presentation will start at 10 a.m., finishing around 2:30 p.m.
The price, inclusive of all ingredients used is 800 pesos per person.  You can bring your own wine, or purchase a glass with lunch.
For further information, or to make reservations, contact Stacey Hewitt at This email address is being protected from spambots. You need JavaScript enabled to view it. .
This presentation is made possible by the generous contribution by Kim Everest of Number Four Restaurant. The net profits will benefit the students of Jaltepec Centro Educativo.
The Caribbean calls
Lake Chapala Society's annual fundraiser takes place on Saturday, February 22 between 2:30-6 pm. Tickets are selling for 450 pesos and include a complimentary drink, generous dinner with dessert, dancing to music and entertainment from Zona Cuba band and DJ Howard, The Silent Auction will be taking bids throughout the day.
The theme for this year's event is The Caribbean and the LCS grounds will become a Fiesta celebrating the food, beverages, music and costumes that make the Islands so unique.
Roberto at Roberto's Restaurant has been been doing his research  and sampling to prepare a menu that best represents the tastes that distinguish these Islands.
Zona Cuba, the band, will put you in the right mood with its familiar Cuban beat while DJ Howard will spin your favorites as well as some Caribbean 'golden oldies' including Harry Belafonte, Buena Vista Social Club and some surprises.
A Sharp 40" flat screen TV, Two nights at Casa Tres Leones for your guests or family, A Number 4 restaurant certificate and a Grand Bay Hotel and Golf package and a lunch or dinner for 6 to 8 persons including wine is a special treat from a generous art-collecting caouple---these are just a few of the many items being auctioned during the day.
Expect to see a scattering of Carmen Miranda turbans, Panama hats, tropical shirts and bright pastel colors and flowers. You are encouraged to come in costume as well.
Reserve a table for ten and celebrate with your friends or come alone and meet new Lakesiders.
Tickets are being purchased at Opus Boutique, Diane Pearl Collecciones and the Lake Chapala Society.
For more information, e-mail Patricia Doran at This email address is being protected from spambots. You need JavaScript enabled to view it. or Karla Boentgen at This email address is being protected from spambots. You need JavaScript enabled to view it. .
LCS Bus trips
Three bus trips for February are planned. On February 6: Galerias mall which has Liverpool, Sears, Best Buys, Costco, Sams, Super Walmart, Mega. etc. The bus leaves 9:30 a.m. and returns from the Costco area at 4 p.m. February 19, the bus travels to the Idea Store for a few hours and then heads on to the Andares Mall. The bus leaves 9 a.m. and returns from Andares at 4 p.m. February 25, the bus heads to Tonala and Tlaquepaque, leaving 9 a.m. and returning from Tlaquepaque at 4 p.m. If you do not Another trip to the Zoo is planned for March 12th.  Costs are 320 pesos for the Zoo which includes the safari, train and aquarium and 350 pesos to include the skyride.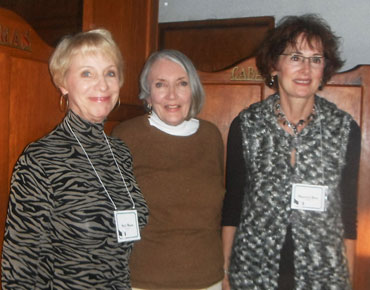 Culinary Arts
The Culinary Arts Society Ajijic (CASA) held the first meeting and monthly competition of 2014 January 20.  Two categories were judged: A – vegetarian main course and B – tropical fresh fruit desserts.  All of the competition dishes were both beautiful in presentation and delicious. The featured speaker was Pedro Palmer, owner of Go Restaurant in Ajijic. Pedro spoke expertly on the complexities of the vegetables available here in Lakeside along with their nutritional value.  
Winners in category A were: Diane Pretti received first place, for her savory vegetables with spicy mint relish; second place went to Mary Hurley de Lopez for her creamy squash risotto layer cake; third place to Monica Molloy for her cuitlache, cheese, corn, chile rellenos and salsas. Winners in category B were: Sally Myers in first place for her strawberry pavlova; second place to Ginger Perkins for her deep dish banana coconut cream pie; and third place went to Maureen Renz for her tropical fruit tart. People's choice awards went to Monique Grossman for her spinach quiche in category A and to Sally Myers in category B.  Winners for best presentation were Monica Molloy in category A and Ginger Perkins in category B.
For more information on CASA  please email This email address is being protected from spambots. You need JavaScript enabled to view it. or call Annie Green, the 2013/14 President at 766-5243. The next meeting/competition for CASA will be at Min Wah Restaurant at 4 p.m. on Monday,  February 17.  CASA will be hosting their annual awards banquet on Monday, February 19 at Restaurant El Jardin de Ninette in Ajijic at 6 p.m.  For more information and for tickets please contact Mary Ann Waite at 766-1436. Visit the CASA website at www.ajijiccasa.org.
LCS seminar
The next LCS seminar will be held February 4 from noon to 1:15 p.m. and is available for LCS members. Ron Mullenaux will chair the event featuring (via TED Internet podcast) Pico Iyer speaking on "Where is home?" More and more people worldwide are living in countries not considered their own. Writer Pico Iyer, who himself has three or four "origins," meditates on the meaning of home, the joy of traveling and the serenity of standing still.
The Neill James lecture,"Basic Values: Conservatives versus Liberals" from 1:50 to 3:15 p.m is presented by Dr. Rick Rhoda. In this lecture Rick asks how intelligent, well-read, rational Conservatives and Liberals can disagree so completely on important issues. How can the facts they use to defend their positions be so different?
Center For Spiritual Living
Friday, February 7 we prepare for this month's theme of Love with Reverend Tim's presentation of Loving What Is." Wednesday classes from 10:30-noon continue with "This Thing Called You" by Ernest Holmes. The Thursday discussion group is sharing the book, "A Thousand Names for Joy" by Byron Katie. The program begins with an optional meditation from 10 a.m. followed by the group from 10:30-noon. The Spanish Group discussing The Ten Concepts of Science of Mind will now meet on Thursdays at #30 16th of September from 7-9:30. Please join us for any or all activities at #17 Nicolas Bravo. For information contact This email address is being protected from spambots. You need JavaScript enabled to view it. , call 766-0920 or check the website at www.cslchapala.com.
Unitarians
The Lake Chapala Unitarian Universalist Fellowship (LCUUF) meets every Sunday at 10:30  a.m. at the Plaza de la Ribera (formerly Sol y Luna), Rio Bravo #10A. This Sunday Lew Crippen will give the talk, "Four Little Girls and Three Young Men," about justice and the U.S. civil rights movement. A coffee hour follows. For more information please call 766-1119 or 765-7231, or contact: This email address is being protected from spambots. You need JavaScript enabled to view it. .
Little Chapel
The congregation of The Little Chapel by the Lake will continue with its regular schedule of services on Sunday, February 2. At 10:45 they will share a refreshment period with Christ Church Anglican Fellowship. "...But God Can" will be the title of Rev. Gene Raymer's message at the regular worship service beginning at 11:15 a.m. The worship service will be followed by a pot luck lunch in the fellowship hall. Members of both congregations will be bringing foods that fit into the theme "Super Bowl Surprise." "It's anything you can eat on a paper plate while watching the Super Bowl." Explains Rev. Raymer.
The Little Chapel by the Lake is an interdenominational congregation and welcomes all Christian believers to their service and the fellowship lunch. The church is located on the mountain side of Carretera just east of the golf club in Chula Vista.
Lakeside Presbyterians
On Sunday, February 2, at Lakeside Presbyterian Church, Pastor Ross Arnold will deliver a sermon entitled "Remember." February 5 is the fifth anniversary of the founding of Lakeside Presbyterian Church. Pastor Ross will take Psalms 105:1-7 as his text.
The worship (and the sermon) will focus on remembering the church's history thus far, the great things God has chosen to do in and through the church and the many plans the church members believe God still has for them. To the LPC family at Lakeside, the unfolding and growth of their church has at times seemed like a miracle in progress.
Sunday worship begins at 10 a.m.  Following the service, members meet for fellowship and refreshments. Lakeside Presbyterian Church is in Riberas del Pilar, on the mountain side of the carretera, between S&S Auto and Vigolari.
Christ Church Anglican
Christ Church Lakeside will observe the Feast of the Presentation of Our Lord Jesus Christ in the Temple on February 2 by celebrating the Holy Eucharist Rite II at 9:30 a.m. at The Little Chapel by the Lake. Fr. Danny Borkowski's sermon topic is "Light and Glory", based on Luke 2:22-40. Christ Church and The Little Chapel by the Lake enjoy a common fellowship time between their two services, from about 10:35 till 11:15.
Christ Church and The Little Chapel by the Lake share a potluck luncheon in the Fellowship Hall of The Little Chapel which starts at about 12:15 p.m. The theme this time is "Super Bowl Surprise," so come and bring finger food, such as veggies and dip, deviled eggs, chicken wings, sandwiches, tacos, etc., and participate in the pre-game fun.
St. Andrews Anglican
Fr. Winston's sermon at St. Andrew's Anglican Church this week is "Blessed Are The Upside-Down." At both our 9 and 11 a.m. Sunday worship services, you can listen to the Beatitudes and see if you can hear them in a new and deeper way. A time of fellowship, refreshment, and welcome take place in the Garden between the two services, and children's Sunday School begins at 10:45.  St. Andrew's is located at Calle San Lucas #19, just a block south of the carretera in Riberas del Pilar.
Open Circle
Open Circle begins each Sunday morning with coffee, tea and sandwich bites at 10 a.m.The presentation begins promptly at 10:30am. This Sunday, Beatriz Gallagher, CNS and PhD will lecture on "The Gut & Head Connection" We think that the brain controls all the body's reactions and mood. Michael D. Gershon, M.D. published his book "The Second Brain" where he proved that the gut contains nerve cells that act like a brain controlling our mood, immune system, transit time, detox and allergies. At the same time, what is in the mouth (gums disease, amalgams, root canals, etc.) also influence the gut and long term health. Memory and mental wellbeing are influenced by gut/head function. In this lecture you will learn how the two areas are connected.