End Polio Now!
The Rotary Club of Ajijic thanks everyone who contributed to the November 8 fundraising dinner and wants them to know that the Bill and Melinda Gates Foundation has not only doubled the final 22,000 pesos raised, but tripled it.  A total of 66,000 pesos has been sent to Rotary International's End Polio Now! program, club officers report.
Twenty-four teams competed in the 10th Cruz Roja Chapala Golf Classic held November 7 at the Chapala Country Club in Vista del Lago.
Canadian Club
Wayne Palfrey will explain the exciting story of the Mexican struggle for Independence at the Canadian Club meeting on Wednesday, September 11 at La Nueva Posada in Ajijic.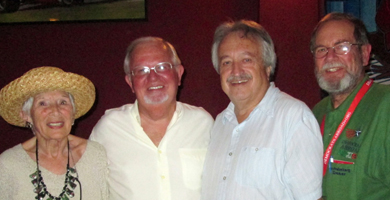 Christmas Bazaar
This weekend's second Lakeside Christmas Bazaar has added many more exhibitors, among them the kids from the Efren Gonzalez Children's Art Workshop. They will be showing original artwork and wonderful art cards that make for a great gift.
'Thrill the World'
Elliot Joachim, a.k.a. "Queen of the Zombies," has put out the call for all undead zombies to unite for the Cruz Roja Chapala.
The fourth edition of the local "Thrill the World" dance, part of an international effort to break the record for most people performing Michael Jackson's "Thriller" simultaneously, will be held on Saturday, October 26.
If you would like to be a zombie, the first get together/step-workshop is scheduled for Saturday, September 7 at the Ajijic Cultural Center, located on the Ajijic Plaza, from 1 p.m. to 3 p.m. 
It is not a problem if you can't make all the practices held every Saturday in September and October. Just come to the ones you can. There is a step script, and really good step by step videos online to practice with at home.
You don't have to be a dancer to participate.
"You make a better zombie if you aren't a dancer. We had so much fun last year, I can't wait to do it again," says one repeat zombie. "Even if you have problems standing you can participate. Last year there were Zombies dancing with canes, one had a walker. I heard some even sat."
There is no reason to stop you from having fun and if you forget the steps just lurch like a zombie, look to the leader of your group, and get back on track.
The participating zombies raise money for the Chapala Red Cross by getting their friends and cohorts to sponsor them in the dance. Last year the 60-plus zombies raised more than 100,000 pesos in 12 minutes. Organizers are hoping for more undead this year and more sponsors.
This is a great way to get some exercise, meet great people, have fun and help out the local community. For more information call Elliot Joachim at Absolut Fenix Realty, (376) 766-1776 or email This email address is being protected from spambots. You need JavaScript enabled to view it. .
Rotary fiesta
Hold on to your sombreros, the Rotary Club of Ajijic is throwing a Dia de la Independencia-themed fiesta fundraiser, "Elegance Under the Mexican Stars," on Saturday, September 14, from 6 p.m. to 10 p.m. at La Perla Negra Restaurant, next to the Beer Garden on the Chapala malecon.
The fiesta will include a gourmet Tapatio (Guadalajara) buffet. This is a real treat as Guadalajara is reknowned for its culinary delights. The evening's entertainment will include dancing to live music by PTM's Michael Ritchie and vocalist Carol Bedford, and special games and prizes throughout the night. There will be a cash bar with the first beverage on the house to toast Mexican Independence Day in style.
Tickets cost 200 pesos and are available at Diane Pearl's on the corner of Colon and Ocampo/Constitucion in Ajijic, and from any Rotary Club of Ajijic member. Contact Fundraiser Chair Gin Pelzl for more information at This email address is being protected from spambots. You need JavaScript enabled to view it. or visit the club's website at www.rotaryajijic.com.
"I invite everyone to join us for a wonderful evening of fun and celebration Mexican-style," says Rotary Club President Norma Cannon. "The Perla Negra Restaurant features a stunning view of the lake and beach. We have unique activities planned to ensure a fun time for all ages. It's all for a good cause, mainly helping the needy people in our community. That's what Rotary is all about."
Proceeds from Rotary fundraisers support the club's community projects at the Love in Action shelter for Children, Hope House Shelter for Boys, Tepehua Community Center, CODENI, ADART Therapy Dog Program, and education grants for local students and many other Rotary Projects.
Rotary is a service and fellowship organization with more than two million members worldwide. Meetings are held every Tuesday from 12:30 p.m. to 2 p.m. at the Hotel Real de Chapala restaurant in lower La Floresta, Ajijic. Interested persons and new members are welcome to attend meetings. More information is available on the club's website at rotaryajijic.org.
British Society
The Lakeside British Society will meet on Saturday, September 7, 1 p.m. at Manix Restaurant, Ocampo 57, Ajijic.
Manuel España, the brother of restaurant owner Hector, will give a short demonstration on food preparation.
The menu is a choice of chicken curry or sea bass with mushroom sauce. A small salad is included. Dessert is Mexican flan. The cost is 120 pesos, including tip. A large salad will be available for 80 pesos.
Contact Alicia McNiff at 765-4786 or Ceri Dando at This email address is being protected from spambots. You need JavaScript enabled to view it. if you plan to attend and with your choice of menu. Visitors are always welcome.
Crochet, knit and purl
The San Andres Catholic church in Ajijic is starting a program to teach economically challenged people in the community how to knit and crochet goods to augment their income.
If you have any knitting or crocheting paraphernalia sitting around going to waste please donate it as it will be put to good use. They need hooks, needles, yarn, patterns, stitch counters, and just about anything else you can think of related to these fiber arts.
You can drop your donations at the San Andres Church office in Ajijic during the week, take it to mass on Sunday, or contact Trish at (376)766-5233.
Monthly meeting
Niños Incapacitados will resume its regular monthly meetings – held on the second Thursday of every month between September and May – on September 12. Join them for coffee at 10 a.m. at the Real de Chapala in La Floresta, with the meeting getting underway at 10:30 a.m.
This is a great way to learn about this all-volunteer organization that helps low-income Mexican families pay for the medical treatment of their children with disabling or life-threatening illnesses.  One of the children in the program will be introduced, with information provided on their condition and how Niños Incapacitados is helping. There will be brief presentations from the board of directors just to bring everyone up-to-date. Information on upcoming events will also be provided. Everyone is welcome.  See their comprehensive website at www.programaninos.org.
Dine with the Shrine
The recent Dine With The Shrine event in support of the Lake Chapala Shrine Club held at Restaurant La Hacienda de Don Pedro was a great success. Pedro Arellano donated 100 percent of the proceeds from the special dinners to help support the club's activities, primarily helping lakeside children with medical needs. Close to 100 meals, either fillet mignon or salmon, were served to the delight of all those who turned out. The restaurant stepped up on short notice to host the event, and the staff did a great job throughout.
Unitarians
The Lake Chapala Unitarian Universalist Fellowship meets each Sunday at 10:30 a.m. at Sta. Margarita 113 (southwest corner of Santa Clara and Sta. Margarita) in Riberas del Pilar.  On September 1 Bob Koches will give the talk "On Becoming a Humanist - My Personal from Catholic Education to Humanist."  A coffee hour will follow the service.  For more information please call 766-1119 or email This email address is being protected from spambots. You need JavaScript enabled to view it. .
Presbyterians
On Sunday, September 1 at Lakeside Presbyterian Church, Pastor Ross Arnold begins a new series of sermons, based on "Love Does," a current New York Times best-seller by Bob Goff. One reviewer says of this humorous and uplifting book, "It's a breath of fresh air for your spirituality."
James 2:14-26 tells us "What good is it, my brothers and sisters, if someone claims to have faith, but has no deeds? Can such faith save them?" Which is to say, just saying  you have faith means very little, unless you "own" it and live it out. Goff says, "Something happens when you feel ownership.  You no longer act like a spectator or consumer, because you're an owner.  Faith is at its best when it's that way too. It's best when it's owned."
Everyone is welcome to going the congregation to enjoy Pastor Ross' sermon, "Love Does: Owning Your Faith."
Sunday worship begins at 10 a.m. Following worship there are refreshments and fellowship.  Lakeside Presbyterian Church is in Riberas, on the mountain side of the Carretera, just west of S&S Auto and Bubba's Restaurant.
Little Chapel
The congregation of the Little Chapel by the Lake will resume its regular meeting schedule on Sunday, September 1. At 10:45 a.m. they share a inter-service break with Christ Church Anglican Fellowship. At 11:15 a.m. their regular interdenominational service begins.
The celebration of The Lord's Supper will follow Rev. Gene Raymer's sermon, "One." After the service, both congregations will enjoy a pot luck lunch in the Fellowship Hall. Beans and rice are also collected on the first Sunday to benefit Love in Action, which provides total care for school age children in the area. The Little Chapel by the Lake is located at Carretera 10, Chula Vista.
St. Andrew's
Worship, discipleship, evangelization, stewardship, prayer, spirituality – familiar words to folks raised within the framework of religion. But what about hospitality? For most people, that's a pretty "secular" notion, having to do with socializing, dinners with friends, family parties, ways of getting acquainted with people like ourselves. But for Jesus, hospitality seems to have been one of the most spiritual of all categories for people of faith, because without it, our spirituality easily becomes insular and cliquish, a sort of "religiosity" that excludes those who aren't part of our "in" group. This week at St. Andrew's Anglican, the focus of the Bible readings is on hospitality, and how essential it is to a true, mature spirituality. The sermon, "Dining with Jesus", reflects on Jesus's insistence that faith informed by hospitality will include all sorts and conditions of people we might otherwise never know, thus deepening our understanding of what we really mean when we pray, "thy kingdom come on earth as it is in heaven."
At St. Andrew's, hospitality doesn't begin with the coffee hour after worship, but the minute a visitor walks in the gate for the children's Sunday School at 9:45 a.m. or the 10 a.m. Sunday service.  St. Andrew's is located at Calle San Lucas #9, a block south of the Carretera in Riberas del Pilar.
Christ Church Anglican
Christ Church Anglican Fellowship will celebrate the Fifteenth Sunday after Pentecost on September 1 by celebrating the Holy Eucharist Rite II at 9:30 a.m. in the Little Chapel by the Lake. Father Danny Borkowski's sermon topic is "humility and Payback" based on Luke 14:7-14.
Christ Church and the Little Chapel by the Lake share a joint fellowship in the Fellowship Hall of the Little Chapel between their two services, from about 10:30 a.m. to 11:15 a.m.
This first Sunday of the month is Communion Sunday for the Little Chapel and after their service (see above), they will share common potluck luncheon Christ Church. The theme this month is "Finger Food."
Deacon Rob Wells is leading a Bible Study on Tuesdays at 10 a.m. in the Fellowship Hall of the Little Chapel. Each session lasts about an hour. This week's session is a continuation of a look at the Gospel of Matthew, a subject which began three weeks ago. Deacon Robb is using The Jerusalem Bible as his principal study text and commentary. It is not necessary to have attended any session in order to take part.
Center for Spiritual Living
Reverend Tim Schubert returns to the Center for Spiritual Living share for the regular service on Friday, September 6 from 5-6 p.m. A social hour to follow.
The Nonviolent Communication Class continues on Wednesday from 10:30 a.m. to noon. Thursday's discussion group continues with the book, "The Unfettered Soul." An optional meditation from 10 a.m. to 10:20 p.m. precedes the group, which follows from 10:30 a.m. to noon.  Everyone is welcome at all or any of our events. For further information contact This email address is being protected from spambots. You need JavaScript enabled to view it. or call 766-0920.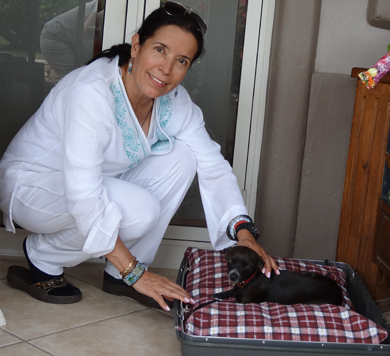 Non-profit roundtable
The final call has gone out for representatives of Lakeside area charity and non-profit organizations interested in getting in on the roundtable gathering scheduled for Wednesday, November 6, 1:30 p.m. at the Lake Chapala Society gazebo. Topics of mutual interest under discussion include volunteer recruitment, keeping up a local events calendar and networking to resolve common problems. Each group that plans on attending is asked to submit a brief write-up listing its mission statement, the name, phone number and email address of the president or chairperson and website URL.
Making a difference
The Infant Care Joco group consists of only eight active members, but what it lacks in numbers, it makes up for with dedication and enthusiasm.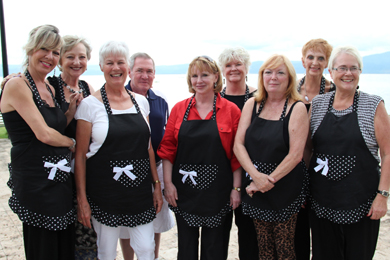 Canadian Legion
The Royal Canadian Legion, Lake Chapala Mexico Branch, will be holding a Poppy Drive from Friday, October 25 to Monday, November 11.  Poppies will be available at various locations around Lakeside.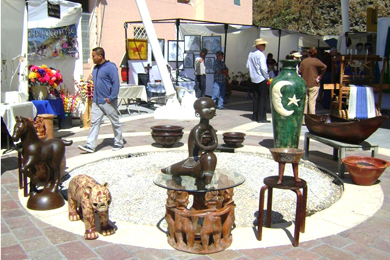 Golf tournament
On Tuesday, August 7, golfers from the Chula Vista club organized the first annual David Ladd Memorial Golf Tournament in honor of their friend and golfing buddy, David Ladd, who passed away suddenly on Sunday, August 4  (see obituary on page 4).  They invited golfers from the Chapala Country Club to join them. 
Members of Weight Watchers in Ajijic have raised enough money to feed two marginalized local families for one year.
Red Cross increases fees
As of August 1, the Chapala Red Cross has increased fees for many of its services.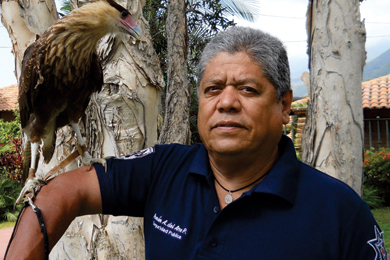 Dine with the Shrine
A Dine with the Shrine fundraising event will be held on Tuesday, October 22 at the Hotel Nueva Posada in Ajijic.  Special lunches/dinners will be served from noon to 6 p.m.   The hosts, Michael and Maria Eager, have two great entrees planned at a cost of only 130 pesos. Both include a small house salad with vinaigrette dressing and a bolillo (bread roll) with butter.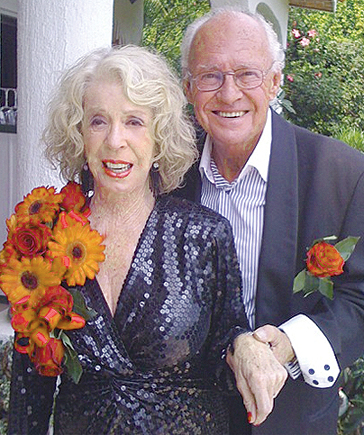 Enhanced living
The Center for Creative Being, located at 16 de Septiembre53, Ajijic, will hold an open house Saturday, August 3, 11 a.m. to 2 p.m., with demonstrations of classes in ballroom dance, bellydance, yoga, pilates, meditation to be taught the by professional instructors.  Find additional information on the center's life enhancement activities at www.miapratt.com.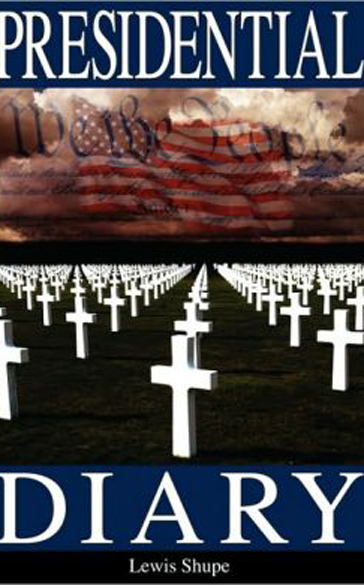 Conservatives
The October meeting of the Lakeside Conservatives will be on Tuesday, October 8, 4 p.m. at the Club Exotica, upstairs in the El Jardin Restaurant on the north-east corner of the Ajijic plaza.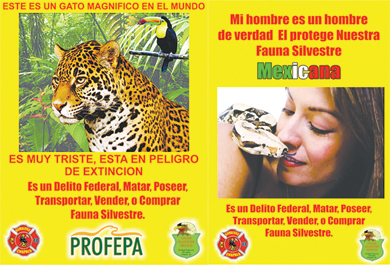 Dine with the Shrine
A surprise Dine with the Shrine event sponsored by the Lake Chapala Shrine Club will be held on Tuesday, August 15 at Restaurant Hacienda de Don Pedro on the south side of the Carretera just west of Ajijic. Special lunches/dinners will be served from noon to 8 p.m.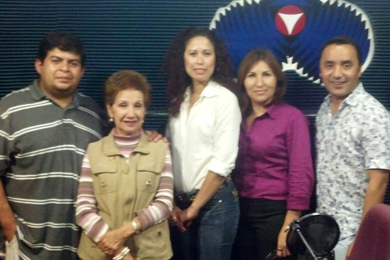 On the airwaves
Chapala's Love in Action (LIA) Children's Home was featured in the September 22 transmission of El Lenguaje del Corazon (Language of the Heart), a prime time Sunday evening program aired on Radio Mujer 1040 AM, a Guadalajara radio station focusing on issues of interest to female listeners.  LIA founder Anabel Frutos and administrator Dalia Zepeda took part in a 60-minute interview to talk about the shelter's roots, ongoing services and future projects.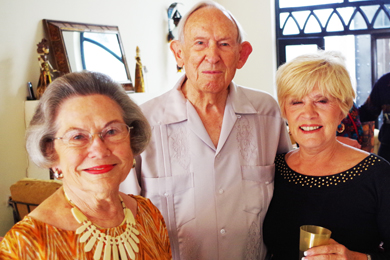 Hawaiian Luau
The second annual Hawaiian Luau to benefit the Chapala Cruz Roja will be held on Saturday, July 27 at La Huerta Event Center in West Ajijic.
Relief effort
Norm Pifer, vice president of the Chapala Cruz Roja's board of directors, says anyone wishing to help in the Mexican relief effort on the Pacific coast following the devastating storm damage there can write a U.S. check to CRIVC, INC or a Mexican check in pesos to Cruz Roja Mexicana I.A.P. They can leave checks at the Lake Chapala Society table, give them to Charlie Klestadt or Pifer, or deliver them to the Red Cross clinic in Chapala. Cash donations are also accepted and welcome.

Model ship
On Monday, July 8, Susan Netherton presented Chapala Port Captain Luis Jorge Ochoa with a model U.S. Navy ship that was built by her late husband, David Netherton. 
LCS party
This is the final call for the Monday, September 16 celebration party at Lake Chapala Society (LCS), presented by the España brothers and Manix Restaurant.
The Club Amities Francophones for local French speakers celebrates its 150th meeting at La Vita Bella (Rafael Osuna 200, San Juan Cosala Raquet Club) on Saturday, July 20, 1 p.m.