Marking the end of an illustrious 25-year history, the Music Appreciation Society (MAS) will be formally dissolved at a general assembly of the membership to be held Wednesday, October 9, 1 p.m. at La Nueva Posada (Donato Guerra 9, Ajijic).
Lakeside Little Theatre opens the curtain on its 49th season with the October 4 stage premier of "Local Hero," an adaptation of the original screenplay by Bill Forsyth scripted by director Neal Checkoway.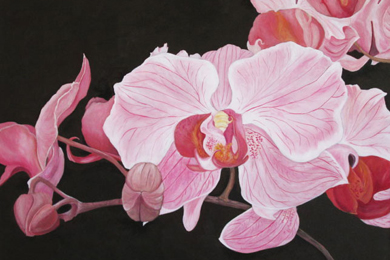 For more than a decade Barbara Hess was known as "the cat lady" because of her selfless service to the Lakeside Animal Shelter and its feline brood.
What could two small fishing villages, one in Scotland and one in Mexico, possibly have in common?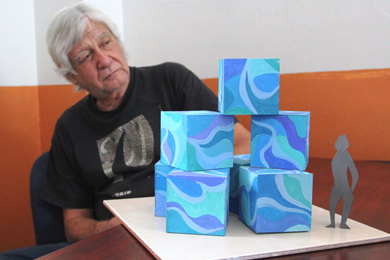 With the aim of raising public awareness on Lake Chapala's plight, local artist Conrado Contreras has designed a sculptural installation piece with an environmental message to be put on display during next weekend's three-day Tequila Festival (see story below).
The calendar of special events tied into the September 16 celebration of Mexico's independence goes into full swing throughout the north shore area this weekend. Here's a glance at the many options of things to do, see and cheer on with your friends and neighbors.
Sensational choreography and the bright sounds of live musicians drew enthusiastic applause from the audience attending the June 30 appearance of Sonidos y Movimientos de Mexico at the Auditorio de la Ribera.
A collection of award-winning images of Lake Chapala by Mexican-American photographer Victor Hugo Casillas Romo will be exhibited across Jalisco next month.
In the interest of preserving local folk history, Chapala's Historical Archives recently sponsored a contest to compile a written collection of tales that have been passed down orally from generation to generation.
The third annual Globo workshop sponsored by the Lakeside Presbyterian Church roped in a crowd of 20-some expats keen on learning the art of building and flying tissue paper hot-air balloons.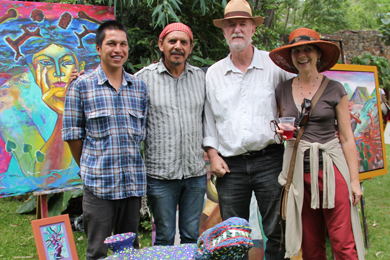 A crowd of approximately 150 people made up primarily of day trippers from Guadalajara enjoyed a serene day of activities at the edge of Lake Chapala during the Tarde de Verano held June 22 at the La Floresta home of longtime lakeside resident Alejandra Collignon.
Season tickets for Lakeside Little Theatre's six-play season go on sale on September 10 and 11, from 10 a.m. to 1 p.m. at the theater.
The Harps, Psalteries and More music festival, held on Tuesday, June 28 at Chapala's Centro Cultural Gonzalez Gallo, attracted an enthusiastic full-house audience for more than eight hours of uninterrupted, unbridled song and dance.
Guadalajara's International Mariachi Festival returns to lakeside this year for a gala matinee concert booked for Sunday, September 1, 3 p.m., at Ajijic's Huerta de Serna Events Salon.
Traditional festivities honoring patron saint St. John the Bapitist will be in full swing this weekend in San Juan Cosala, continuing through Monday, June 24.
Six local youngsters were in the spotlight Saturday, August 17, as winners of the second annual Feria Maestros del Arte children's art contest.
Mariachi, Patrimony of Humanity is the theme of a glittering stage spectacle to be presented Sunday, June 30, noon at the Auditorio de la Ribera de Chapala.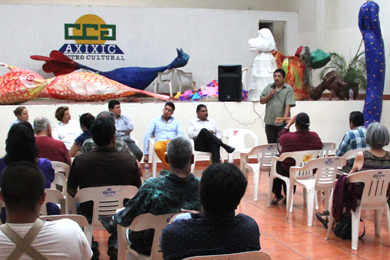 The announcement of the upcoming formal unveiling of a work by acclaimed Mexican sculptor Miguel Miramontes highlighted the progress report given by Centro Cultural de Ajijic (CCA) director Efren Gonzalez during a public meeting held Tuesday, August 13.
The Tecnologico Chapala (technical school) on the Libramiento will host a performance by the Orquesta Tipica de Autlan on Wednesday, June 19 to raise funds for students with limited economic resources.
The birth of lakeside's first regional dance company is on the horizon following an open audition for prospective artists held on Friday, August 2 at the Auditorio de la Ribera. The new group is expected to be ready for a public debut by mid-November in the performance of a novel dance program.
Learn the beautiful, romantic and sexy Cuban dance brought first to Veracruz in the 1870s and then spread throughout Mexico!