The Orquesta Tipica de Chapala is scheduled for a one-night dinner show entitled Añoranza Mexicana (Mexican Nostalgia) on Wednesday, March 13, 7 p.m., at La Bodega de Ajijic Restaurant.  The program will feature an unplugged repertoire of classic tunes and rhythms from different regions of the country.
Can there be too much fun? Nope! And the director, cast and crew of Lakeside Little Theatre's recent staging of "The Drowsy Chaperone" proved it.
Exceptional gourmet dining and professional theater combine at the Viva Mexico Restaurante in San Juan Cosala on Wednesday, February 13.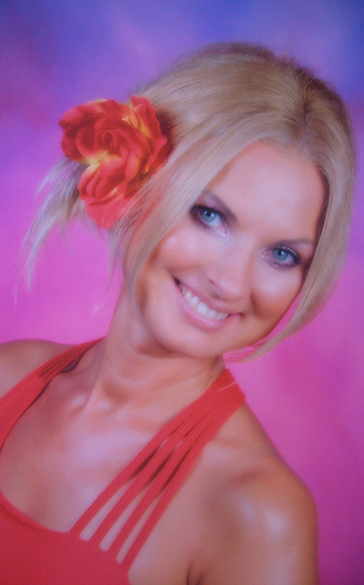 Velvet-voiced and amazingly versatile, Jorge Acosta has a huge following at his weekly shows at The Palm — El Piano Rojo's sister club in Puerto Vallarta — where he often introduces new talent to the room.  And since he presented Polish soprano Beata Stankiewicz a few weeks ago, folks just can't get enough of her angelic powerhouse voice.
In a last-minute turnaround, organizers of the Scotiabank Northern Lights Music Festival have  moved five major concerts back to their traditional stomping grounds of the Auditorio de la Ribera del Lago in Ajijic.
The all-time longest running off-Broadway musical, "The Fantasticks," is set to be revived again in Ajijic, directed by a veteran of the San Francisco production and featuring the same trio of local, young singers-actors who, as the show's producer Jayme Littlejohn says, "enchanted" Lakeside audiences last fall.
Light, bright, full of chuckles and busy, busy, busy, the Lakeside Little Theatre's production of "Too Soon for Daisies" held much to attract a typical mature Lakeside audience.
The Scotiabank Northern Lights Music Festival has been outstanding so far, and there are still a few opportunities left to experience what has become a bellweather musical event at Lakeside.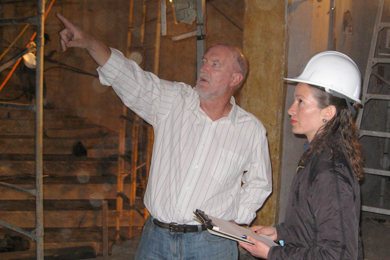 In the midst of its renovation, Ajijic's landmark auditorium has become a hive of activity.
In the Judy Show playing at El Piano Rojo, internationally acclaimed impersonator Michael Holmes combines outrageous comedy and great musical standards in an hysterical parody of Judy Garland that will have you begging for more.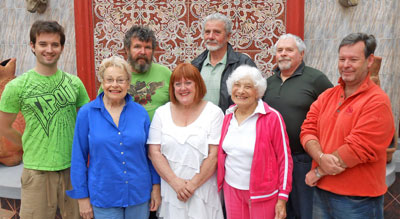 Opening at Lakeside Little Theatre (LLT) on January 12 is "Too Soon for Daisies" a cryptic, comedic mystery by W. Dinner and W. Morum, directed by Sally Jo Bartlett.
VIVA la Musica has arranged bus trips to Guadalajara's Teatro Degollado for Jalisco Philharmonic Orchestra performances, which begin at 8:30 p.m. on Fridays and 12:30 p.m. on Sundays.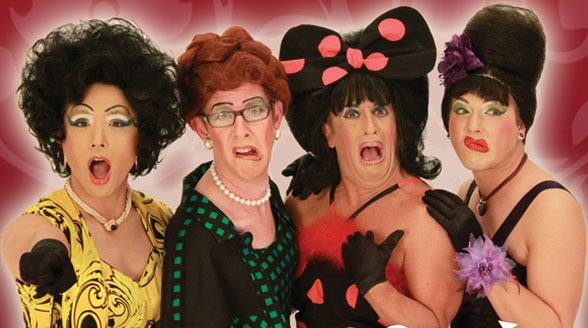 For the last few weekends, Lakesiders have had a chance to see acts not normally offered here. El Piano Rojo is bringing in acts from north- and south-of-the-border that are a bit beyond the normal entertainment fare.
Local artist Efren Gonzalez has been designated as the new director at the Centro Cultural de Ajijic (CCA).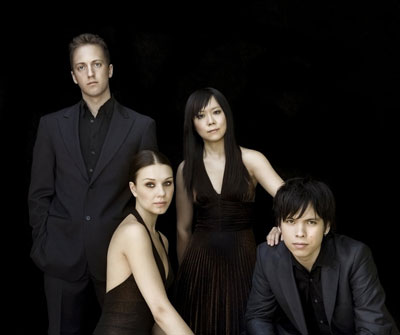 The Scotiabank Northern Lights Music Festival, Lakeside's iconic musical event, is entering its second decade with yet another outstanding program.
Lakeside Little Theatre (LLT) is putting the final touches to the elaborate sets for their annual musical comedy.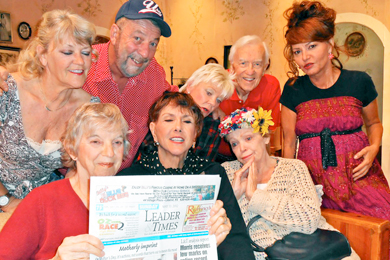 Lakeside Little Theatre (LLT) went out on a limb to stage what was billed as a "drama with lighter moments" in Bill Barker's "Best Wishes." The play is just one step ahead of a vignette of glimpses into the interaction of the siblings of a large family, some of whom have returned to their Kansas roots for the funeral of their mother. Each of the characters comes with his or her own perspective of the truth of family life and baggage filled during what appears to have been a difficult and dusty Kansas upbringing. From the get-go it appears that few of the siblings enjoy the company of the others (some even refuse civil greetings) and now, the thread that held them together has gone to her reward.
The doors of Ajijic's iconic Auditorio de la Ribera del Lago will be thrown open on Friday, February 15 after months of renovation.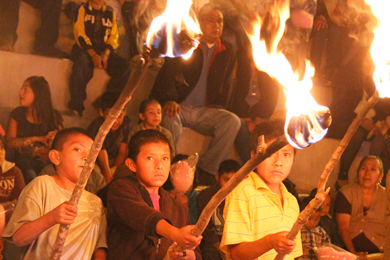 The town of Mezcala de la Asunción hosted an ample program of special events running November 20 through 25 to mark the 200th anniversary of the outbreak of insurgency against Spanish rule in the Lake Chapala region.
The Latin America premiere of the documentary "Nava Nagila the Movie" will close the fourth annual Jewish Film Festival on Sunday, February 10, 3 p.m. at the Movie Space Cinema in the Centro Laguna Mall.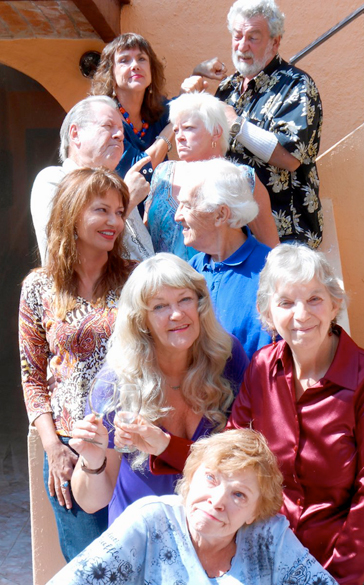 Bill Barker, the author of "Best Wishes," Lakeside Little Theatre's third production of the 2012-2013 season, will be present for opening night on Saturday, December 8.